November 21, 2016
The results are in! The first DAISY winners have been announced at Mercy Hospital Aurora and Mercy Hospital Cassville.
Nurses Danielle Schutte (Aurora) and Pam Rupp (Cassville) have each received the DAISY Award for Extraordinary Nurses, thanks to reviews by patients and peers.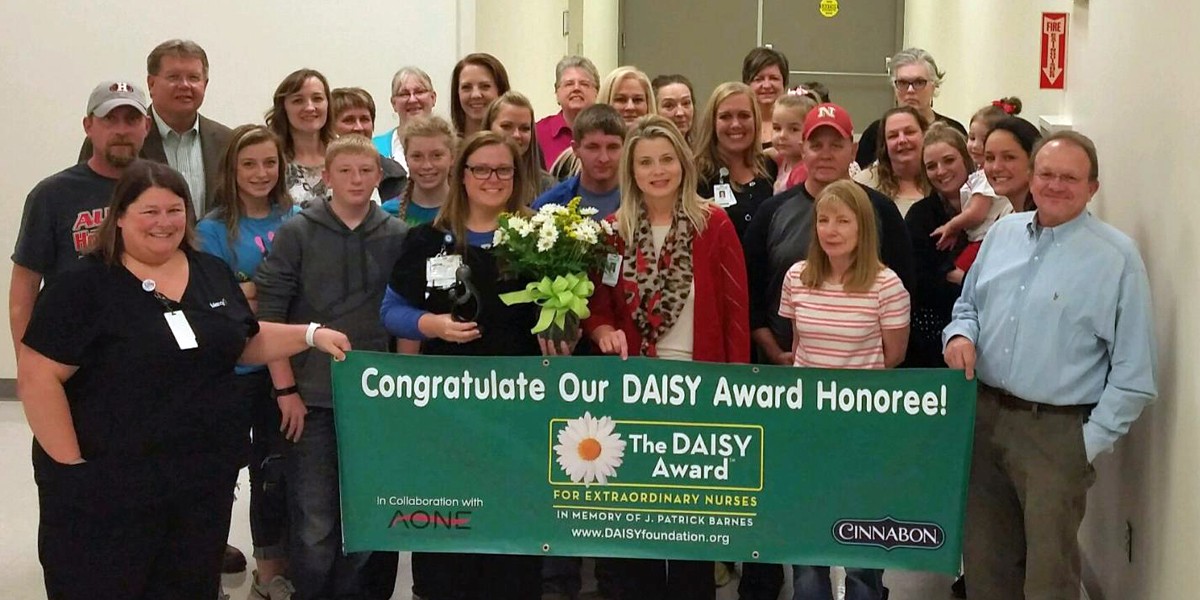 Schutte recently worked tirelessly to help a homeless veteran who'd repeatedly visited the emergency room. Ultimately, she assisted in getting him into rehab.
"The determination to not give up on this one patient and the compassion he was shown, made it possible for him to improve his life," wrote a co-worker of Schutte. "She went above and beyond to do what was best for this patient. She showed compassion and true Mercy spirit."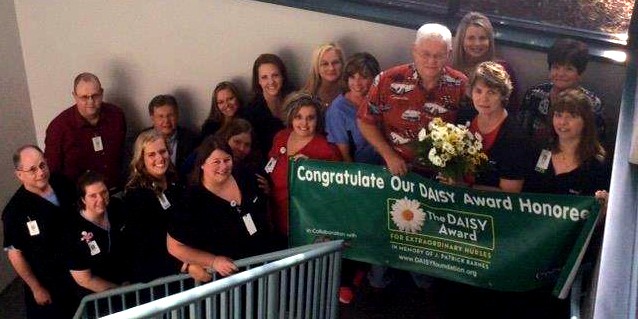 A patient of Rupp's offered the following review: "She has been so helpful with information about test and all my medical problems. She has worked hard to keep up my spirits and wash away my fears. She calls and checks on me, follows up on blood work and test and if I have questions she can explain. She has compassion for my family's problems and fears as well. My daughter says she is the best teacher, she is patient and kind. We all hope she stays here forever! She makes being hurt or sick bearable."
The non-profit DAISY Foundation, based in Glen Ellen, Calif., started the recognition program in 1999 to recognize the remarkable contributions nurses provide each and every day to care for patients. DAISY honorees are also given a sculpture called "A Healer's Touch," hand-carved by artists of the Shona Tribe in Africa. Each honoree and nurses on the honoree's unit also receive a Cinnabon.
Media Contacts
Sonya Kullmann
Berryville, Branson, Cassville, Lebanon, Mountain View, Rolla, Springfield, Aurora