November 23, 2016
After more than three decades serving the community, Dr. Kevin Reed will retire from Mercy Hospital Ardmore in January.
"I've made the decision to focus on my family," said Reed. "My very capable wife, Jean, has supported me through all of my professional endeavors and ridiculously long hours of work. So I've promised her that in return, every forty years or so we could take a break."
Born in New Hampshire in the early 1950's, Reed was raised in an Air Force family. He attended the U.S. Naval Academy in Annapolis, Maryland for a year before moving to Texas and graduating from Baylor University. Reed got his medical degree from the University of Texas Medical Branch in San Antonito. In 1980 Reed and Jan moved to Ardmore where he joined a community medical practice of longtime physicians. Reed quickly began developing lifelong relationships treating patients like Mrs. Wanda Otey Westheimer.
"It was Ardmore's lucky day when Dr. Reed came to town," said Otey Westheimer. "I credit Dr. Reed for the fine quality of life I have lived thus far. His 'doctoring' and doctor-ine' have helped me live this wonderful life I live. He will be missed."
In 2008 Reed joined Mercy Hospital Ardmore. Over the past eight years he has served as a critical care physician and as a hospitalist, a doctor who cares for patients admitted into the hospital. In addition he also serves as medical director for both the hospitalist department and the intensive care unit.
Over the years, Reed has treated his fair share of patients, but he says his most valuable lesson in medicine came after his son was diagnosed with a rare form of tuberculosis at the age of two.
"Watching the way his physician, who at the time was 80 years old, cared for him in a calm and collected manner is something that has always stayed with me," he said. "He stayed right there alongside us, worrying with us for many months. I will always remember how much of a difference that made to our family."
Reed has impacted many during his tenure as a physician in the Ardmore community, and not just patients.
Dr. Girish Murthy credits Reed for helping him become the physician he is today.
"Dr. Reed is always unbelievably willing teach us, constantly answering our questions and taking the time counsel from his many years of experience," said Dr. Murthy, a hospitalist at Mercy Hospital Ardmore. "Thirty years from now, I hope to have the courage to be like him."
The Reed's plan to travel but will continue living in Carter County.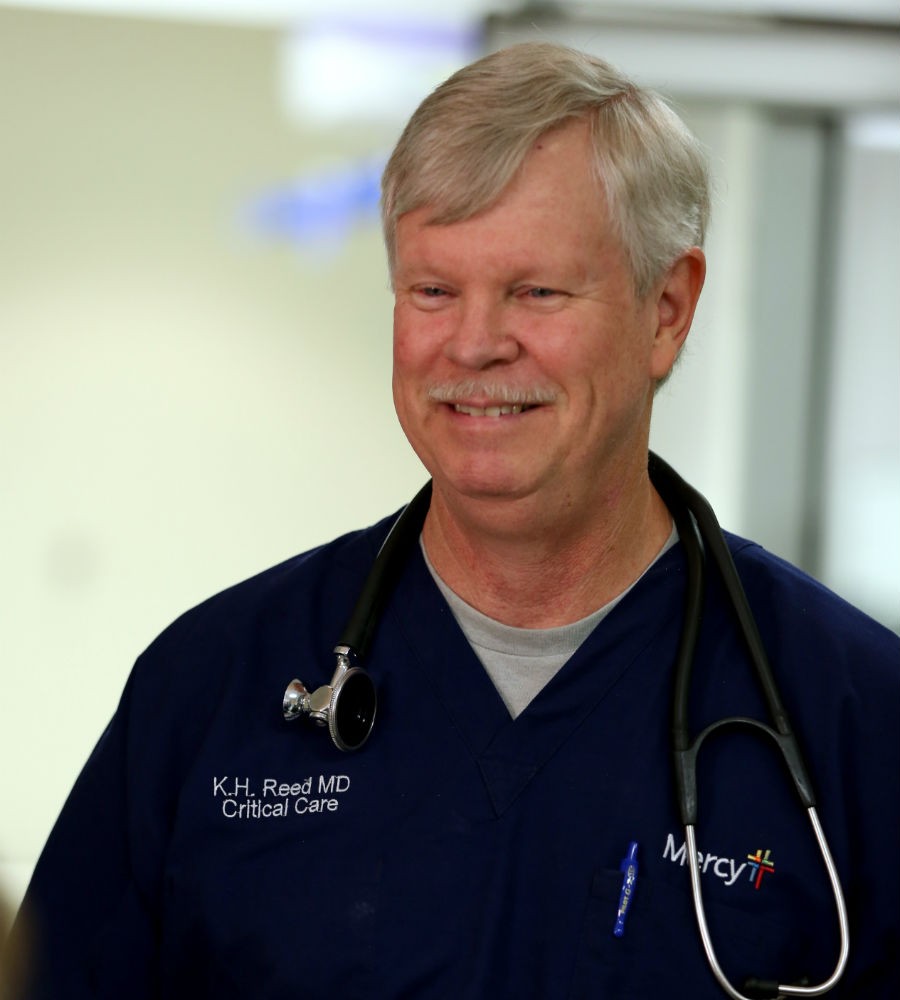 Media Contacts
Lindsey Treadwell
Ardmore, Healdton, Ada, Tishomingo