November 23, 2016
By Mercy's Jaclyn Bardin
Alexa Miller knew she wanted to go into the medical field, but it was her participation in a 12-month Medical Laboratory Science (MLS) training program at Mercy Hospital Ardmore last year that solidified her desire to become a medical laboratory scientist.
Using a variety of electronic equipment, computers, microscopes and other instruments, medical laboratory scientists perform a wide range of tests — from basic cell counts to more complex tests to uncover diseases, such as diabetes and cancer. They are responsible for confirming the accuracy of test results and reporting laboratory findings to physicians.
"Pretty much every day in the program you learned something new and I think that's what I liked most about it," said Miller, who graduated from Oklahoma State University (OSU) in Stillwater in May 2016 and joined Mercy Hospital Ardmore as a medical laboratory scientist.
"You are behind the scenes helping the patients even though they don't know most of the time what we're doing," she said. "The program just confirmed for me that this is where I'm supposed to be."
Laboratory Education in a Hospital Setting
The MLS program at Mercy Hospital Ardmore is in its third year and is accredited by the National Accrediting Agency for Clinical Laboratory Science. Each year, the program accepts two to three students in their final year of college who attend one of six partner schools in Oklahoma or one partner school in Texas. 
The participating schools include Midwestern State University in Wichita Falls, Texas, and these Oklahoma schools: OSU, East Central University in Ada, Northeastern State University in Broken Arrow, Southwestern Oklahoma State University in Weatherford, the University of Central Oklahoma in Edmond and Cameron University in Lawton.
While in the program, students earn 30 college credits and rotate within the different sections of Mercy's lab.
During each rotation, Karen Ford, laboratory director and MLS program director, trains and closely supervises students in the laboratory setting so they get real-world experience performing tests and looking for abnormal test results.
In the afternoon, students receive laboratory education in a classroom setting at the hospital taught by either Ford or Kari Butler, laboratory educator and MLS program educator.
"One of the things we say to support our school is that having the students here keeps our techs and lab scientists learning as well, which improves our laboratory," said Butler.
Keeping Up With the Demand
The American Clinical Laboratory Association estimates that clinical laboratory test results guide the medical decisions made by providers in about 70 percent of cases. Mercy's lab in Ardmore performs tests on about 1,500 specimens each day to help providers make those decisions.
Across the country, the demand for medical laboratory scientists continues to grow at more than twice the rate as other occupations. According to the Bureau of Labor Statistics, employment in the medical laboratory sciences field is projected to grow 16 percent from 2014 to 2024 to keep up with an increase in the aging population and the need to diagnose even more medical conditions.
Over the years, MLS programs across the state have closed due to budgetary concerns. Thanks to the support of Mercy and financial assistance provided by the Mercy Health Foundation in Ardmore, Mercy Hospital Ardmore operates one of only four MLS programs in the state. Mercy Hospital Ada also offers a similar training program.
With the growing demand for medical laboratory scientist positions and the increasing need for high-quality lab results, Ford said it is especially important to ensure the continuation of the MLS program so the hospital can grow its own talent.
All four of the program participants in the first two years of the program, including Miller, were hired by the hospital.
"It's essential to keep this program going because we have to staff this lab with quality laboratory scientists and to do that we need to have students coming through here," said Ford.
Mercy recently began offering a scholarship for students in the program. As part of the scholarship, students must work for at least two years in a Mercy facility upon graduation.
A Passion for Laboratory Science
Butler was born and raised in Wilson, Oklahoma — 17 miles from Ardmore — and has worked at the hospital in Ardmore for about 25 years. She hopes more people are introduced to the medical laboratory sciences in the years ahead and become as passionate about the field as she is.
"Many of the patients here are my friends and family who I've grown up with and it's very important to me that we're giving the best results we can and the most accurate information to the physicians to make the right diagnoses," said Butler. "Even though we don't see the patient and know their hair color, eye color or what type of mood they are in, we still have that patient in our care."
Miller loves what she does and has a similar mindset as Butler when it comes to patients. 
"Our patients are more than just a tube of blood," she said. "You have to envision that that tube of blood is from one of your loved ones. You want them to have the best treatment possible and you treat it like they're your own."
To learn more about the MLS program at Mercy Hospital Ardmore, contact Kari Butler at kari.butler@mercy.net or call 580-220-6063. Or, visit /school-of-medical-laboratory-science-ardmore-ok.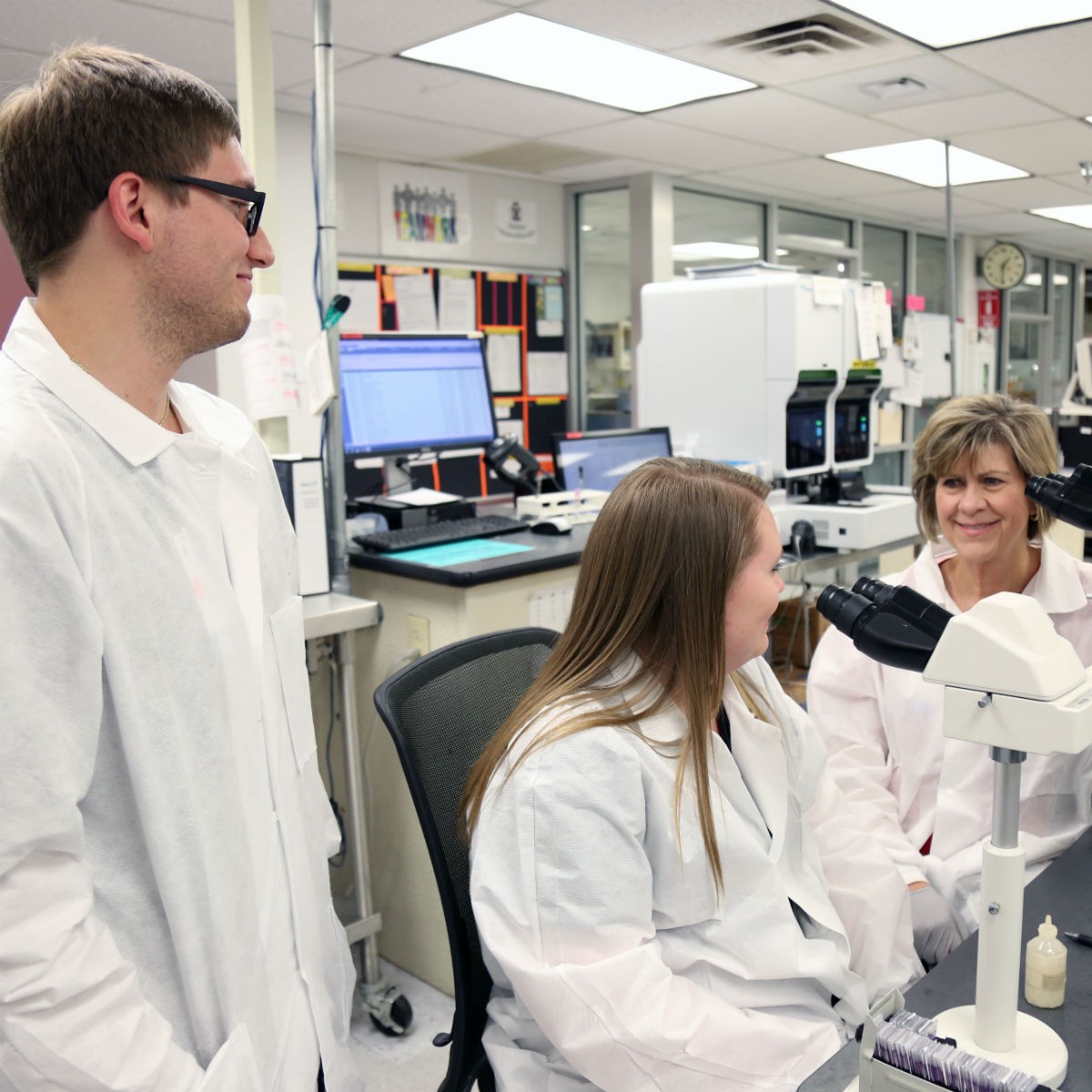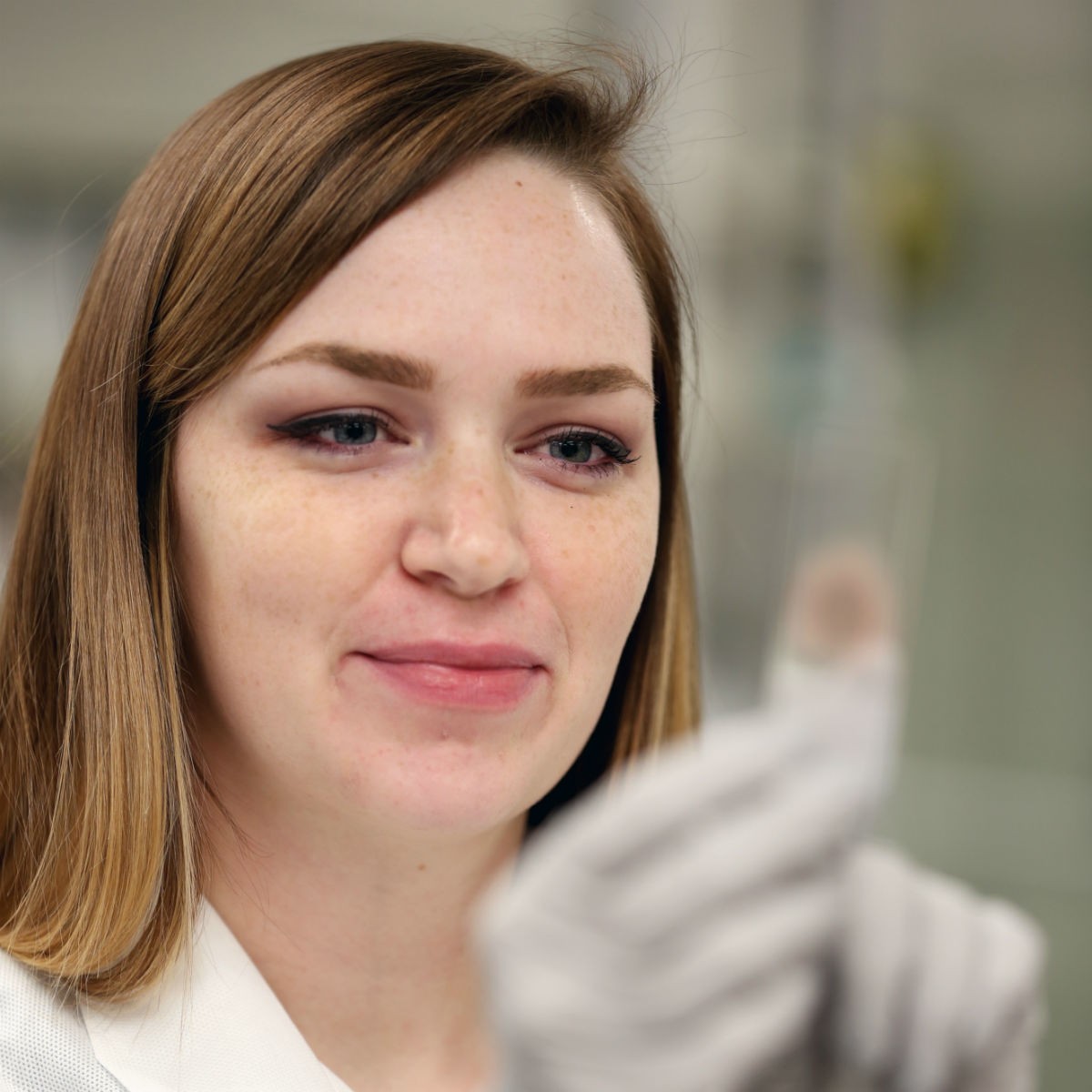 Media Contacts
Lindsey Treadwell
Ardmore, Healdton, Ada, Tishomingo