November 29, 2016
On any given night, about half a million people are homeless in the United States, according to the National Alliance to End Homelessness. That's why dozens of Mercy co-workers across the Midwest recently stepped up to help.
As part of the Mercy Gives Back program, co-workers from Joplin, Lebanon and Springfield, Missouri, as well as Fort Scott, Kansas, volunteered to collect items to be used in "blessings bags."
Earlier this year, they stuffed more than 250 bags, complete with personal hygiene items, snacks, bottled water, bandages, hand warmers, washcloths and lip balm. In addition, a huge box of socks, hats, gloves, toothbrushes, toothpaste, soaps and shampoo were separated into smaller boxes to share with the following places:
Rare Breed in Springfield, Missouri
The Beacon in Fort Scott, Kansas
Children's Haven in Joplin, Missouri
Watered Gardens in Joplin, Missouri
Souls Harbor in Joplin, Missouri
Ministers of Fire in Lebanon, Missouri
"We all know that our Mercy co-workers are some of the absolute best and this was no exception," said Misty Allen, supervisor of eligibility services. "We received such an outpouring of love and donations, it was amazing to see and be a part of the project."
In recent weeks, the Mercy volunteers reunited to distribute the items. Organizers included Shaylyn Addis, Sean Staton, Jodi Kensinger, Sherri Mims, Carol Meyer, and Amanda Darnold.
"I want to give a special thank you to everyone who donated to the project and those who helped assemble the bags," added Allen. "It warms my heart to know how many lives we are able to touch!"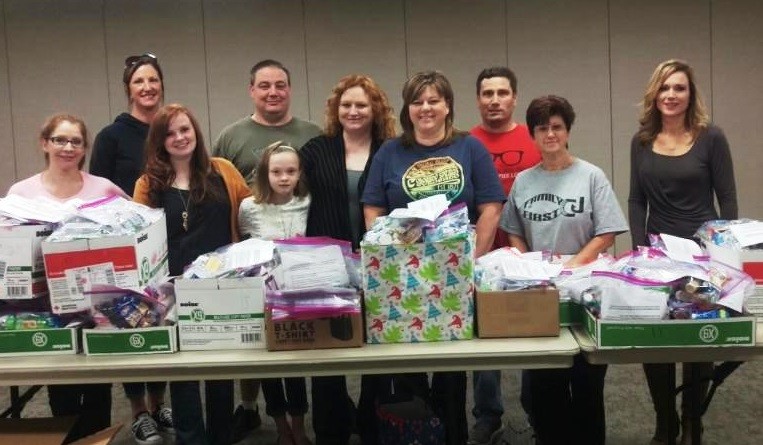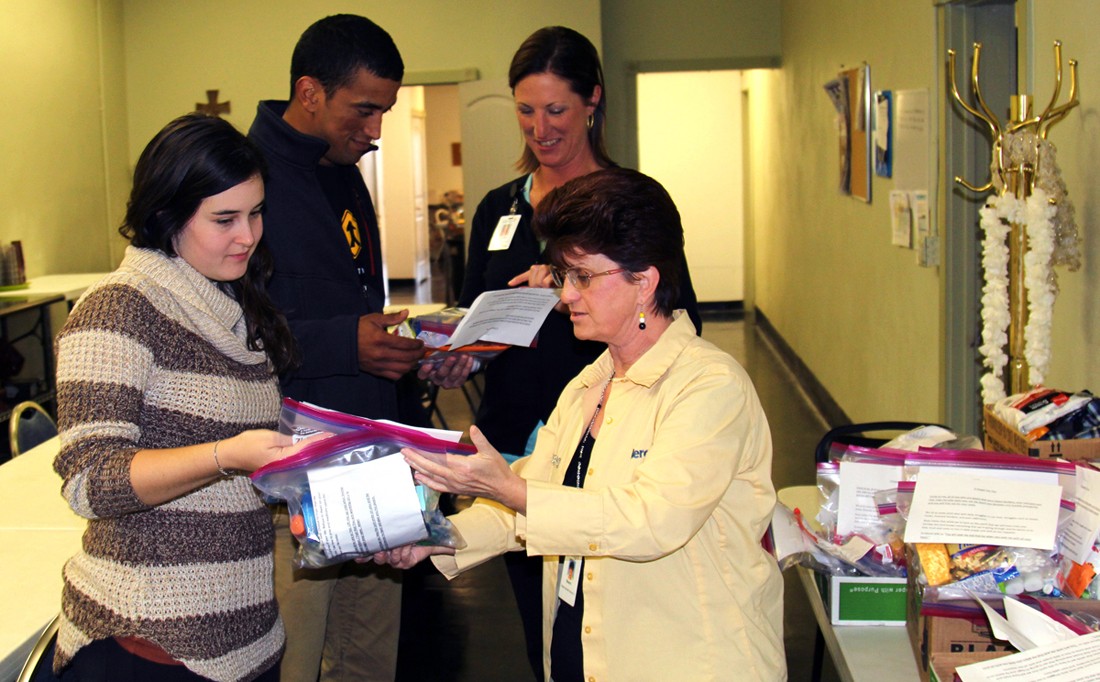 Media Contacts