December 2, 2016
ST. LOUIS - When his sister, Child Life Specialist Ali Stewart at Mercy Kids, brought him the idea of a "kid-sized" fully functioning surgery game table, Steve Nicholson with PayneCrest Electric, took the idea and ran with it. The team involved recently presented the "Silly Surgery" table to Mercy Kids. 
The project took more than 160 man hours and involved five different organizations including PayneCrest Electric, In-Land Technologies Service, H&H Metal Fabrication, along with artists DL Whitlock and Susan Brown. The table and pieces were hand-painted and when the tweezers hit the sides, the table lights up and makes a fun laughing sound.
"Thanks to the whole group of talented people who put this surgical table together to use as an educational tool for our kids and bring them comfort at a time that can be scary," said Dr. John Mantovani, chairman of pediatrics at Mercy Children's Hospital. "It will get great use here by Mercy Kids."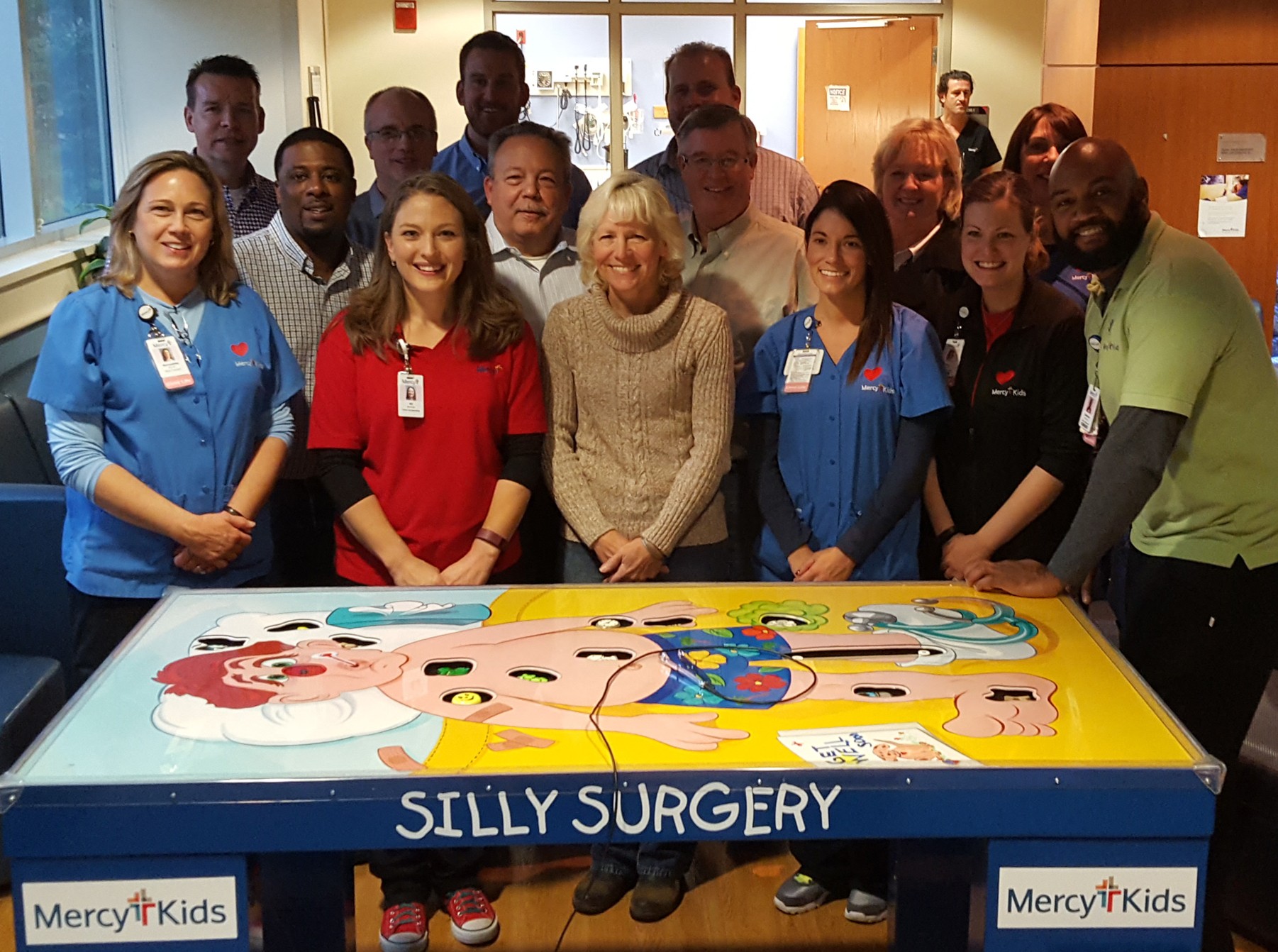 Media Contacts