December 12, 2016
Cardiac patients don't have to let their hearts be troubled when they see Dr. Warford B. Johnson at Mercy Clinic Cardiology – Carthage.
The long-time cardiologist enjoys working in a community hospital at a pace that benefits him and his patients.
"One of the things that I really like about this clinic is I can spend as much time with the patient as the patient wants," he said. "That is a satisfying way to practice medicine."
Mercy Clinic Cardiology – Carthage provides a variety of outpatient services for ailments such as coronary heart disease, vein disease, varicose veins, blood clots, high blood pressure and difficult or labored breathing, as well as heart and vascular health and stroke prevention. Services include stress testing, echocardiograms (ECGs and EKGs) and cardiac rehabilitation.
Dr. L. David Shuler and nurse practitioners Renae Bateman and Brenda Capps also provide ongoing care for heart patients at the clinic inside Mercy Hospital Carthage on the McCune Brooks Campus.
While tests are an important diagnostic tool, Dr. Johnson tries to avoid unnecessary testing.
"A lot of the time, the diagnosis is apparent if I do a good history and physical exam," he said. "I like to use laboratory testing to confirm a diagnosis and not as a general fishing expedition.
"My goal here is to provide the best possible outpatient cardiology care at the lowest possible cost to the patient. I don't want to get wrapped up in doing tests and not spending enough time with the patient."
While chest pain often is related to cardiac disease in older men, many of whom have complications due to smoking, that's typically not the case for younger patients. For those in their 20s, he said, the most common complaints are chest pain and palpitations for a variety of reasons. Non-cardiac pain, for example, can be caused by heartburn or acid indigestion such as gastroesophageal reflux disease (gerd) and chest-wall muscle strain.
Many of Dr. Johnson's patients are older "because the older we get, the more likely we are to develop heart disease."
"I also see a lot of patients who previously have been diagnosed with heart disease and need ongoing follow-up and management of their cholesterol and blood pressure," he said of two of the main causes of cardiovascular disease.
Also common are heart rhythm issues such as atrial fibrillation, better known as a-fib, and congestive heart failure.
"Congestive heart failure is a growing and a serious issue we frequently deal with that is caused by weak heart muscles or other problems that cause inadequate elimination of fluids that accumulate in the body," he said. As a result, the heart is unable to pump sufficiently to maintain blood flow to meet the body's need.
"It's been said that we're seeing an epidemic of atrial fibrillation," he said, due to changing lifestyles, improved detection and medicine that helps prolong life. "As people with known heart disease live longer, they become more likely to develop heart rhythm disorders such as a-fib."
Treatment options for a-fib include drugs, electrical shock (cardioversion) and minimally invasive surgery (ablation). The latter two are available at Mercy Joplin after pre-operative consultations in Carthage.
For more information about Mercy Clinic Cardiology – Carthage, 3125 Dr. Russell Smith Way, call 417-451-2227.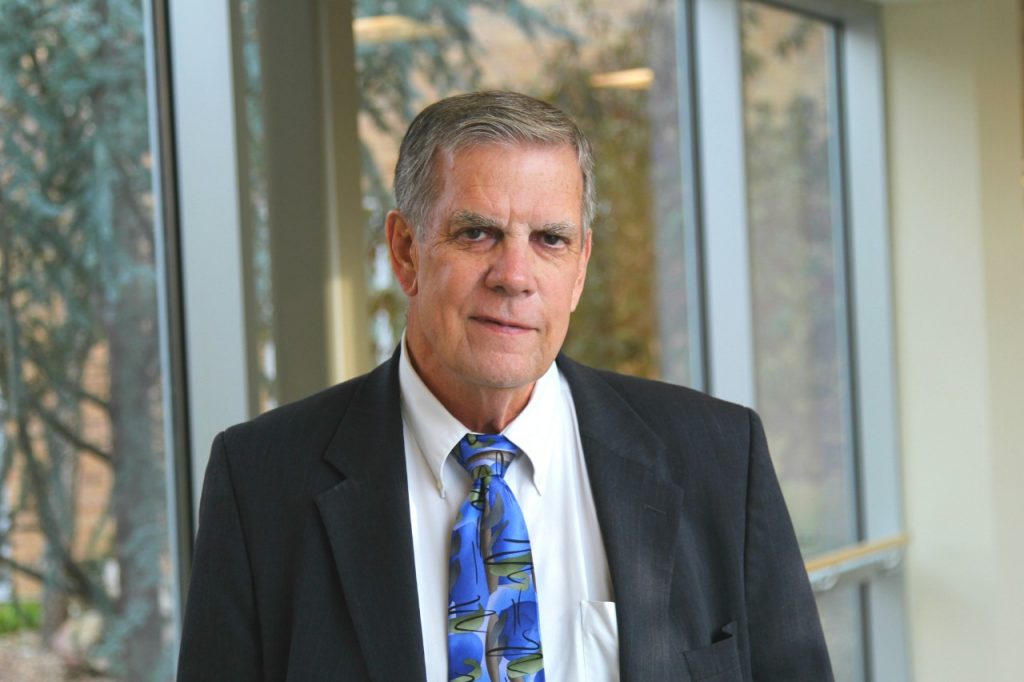 Dr. Warford B. Johnson
Media Contacts