December 21, 2017
ST. LOUIS - For more than 50 years, Sister Michael Marie Flannery, RSM, has been making Christmas stockings for babies born at Mercy Hospital St. Louis. These are special stockings – made just the right size for a newborn baby to fit inside.
Sr. Michael Marie's mother, Agnes Marie Flannery, began the Christmas stocking project in 1963, when Sister was the nurse manager for the Labor and Delivery unit. Sr. Michael Marie, a certified nurse midwife with a master's degree in maternal health, was director of maternal infant health at Mercy until she retired in 1991, after 30 years of service.
Mrs. Flannery, who was a seamstress, wanted to do something for the babies when her daughter was a young nurse. She designed the stockings, made out of red flannel, and decorated with cut-outs of reindeer, Christmas trees, snowmen and bells. After three years, Sr. Michael Marie began helping her mother sew the stockings. The first year, they made 50 stockings. When her mother died in 1972, Sr. Michael Marie decided to continue the tradition.
This year, she assembled 156 stockings to give away during the Christmas season. She starts making the stockings in the summertime, ordering the fabric from local fabric stores always completing the stockings in time for Christmas.
"It's my labor of love," she said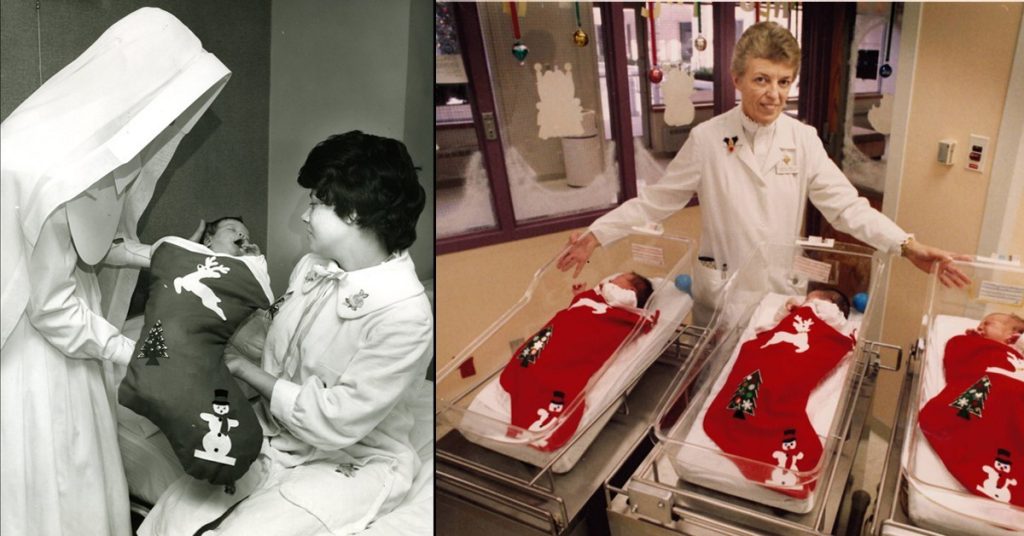 Sr. Michael Marie has made stockings for more than 50 years.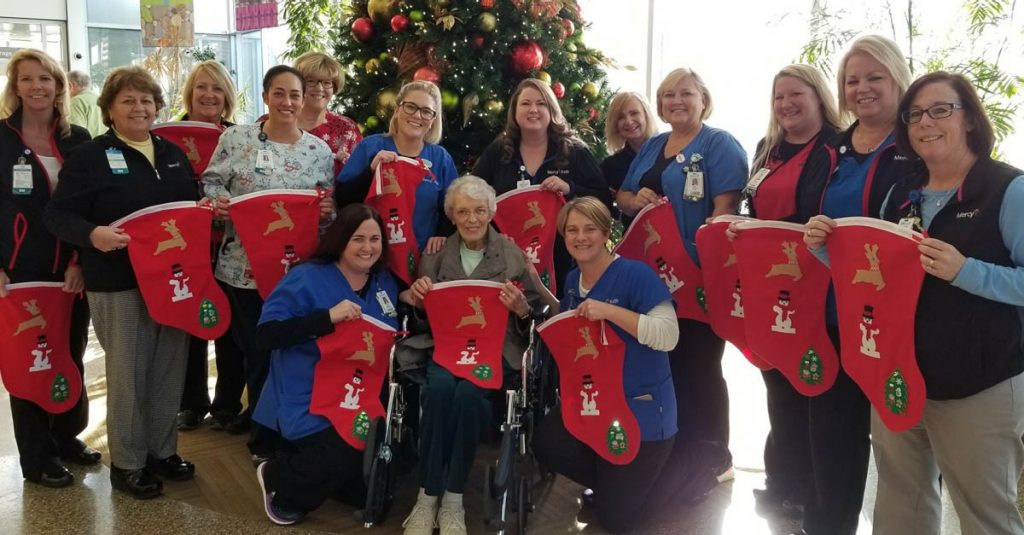 Sr. Michael Marie recently delivered her stockings to nurses from labor and birth, mother baby and the neonatal intensive care units.
Media Contacts
Bethany Pope
St. Louis, St. Charles, St. Louis - South, Troy, Festus