December 21, 2016
For Alex Lang, part of his pathway to employment followed behind a vacuum cleaner.
Alex became the first student from the "Pathway To Employment" program at Mercy Jefferson to be hired as a co-worker when he accepted a part-time position last week with Environmental Services.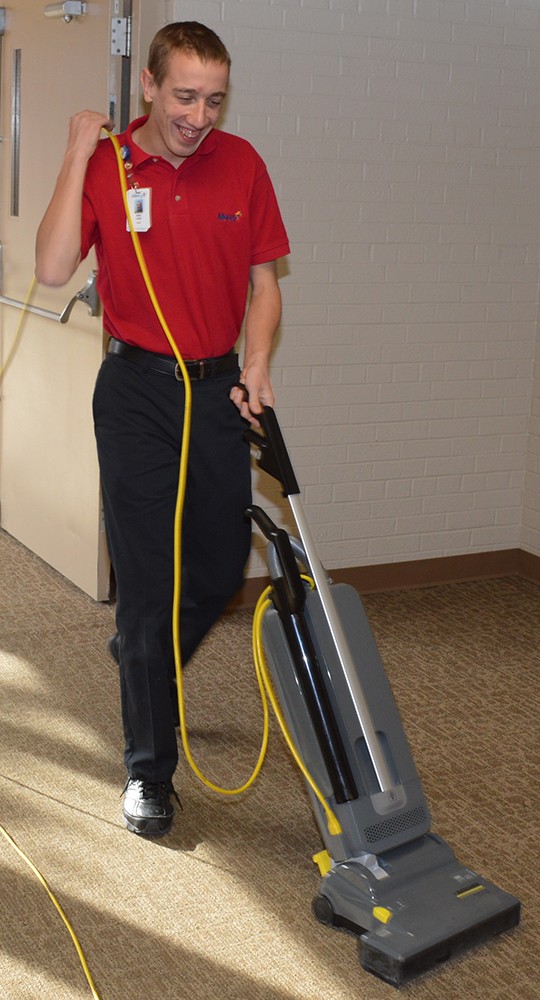 Alex is a student at Grandview High School and one of five Pathway students working at Mercy Jefferson this year in cooperation with the NextStep for Life program in Jefferson County.
Alex may be most recognizable to other co-workers when they see him vacuuming carpets in the first floor hallways, but he also has responsibility for several other areas including outer areas of the Emergency Department, the carpeted stairwells in the Medical Offices, several other stairwells and the landing areas for the service elevators.
"Alex's attention to details and his enthusiasm stand out for all to see. He is a great addition to the EVS team," said Brian Walker, Environmental Services Manager. "In addition to landing his new job, Alex also celebrated his 20th birthday last week on the same day as our department Christmas party. We had two great reasons for fellowship that day. Welcome aboard Alex."
Media Contacts