January 3, 2017
A pile of gifts and proud new parents welcomed Cooper Charles Missey, when he arrived as the first baby born at Mercy Hospital Jefferson in 2017.
The son of Charles and Heather Missey of DeSoto arrived about 2:30 p.m. on January 1. He weighed 7 pounds, 5 ounces and was 19.5 inches long. He was delivered by Mercy Clinic physician Dr. Jacob Peyton.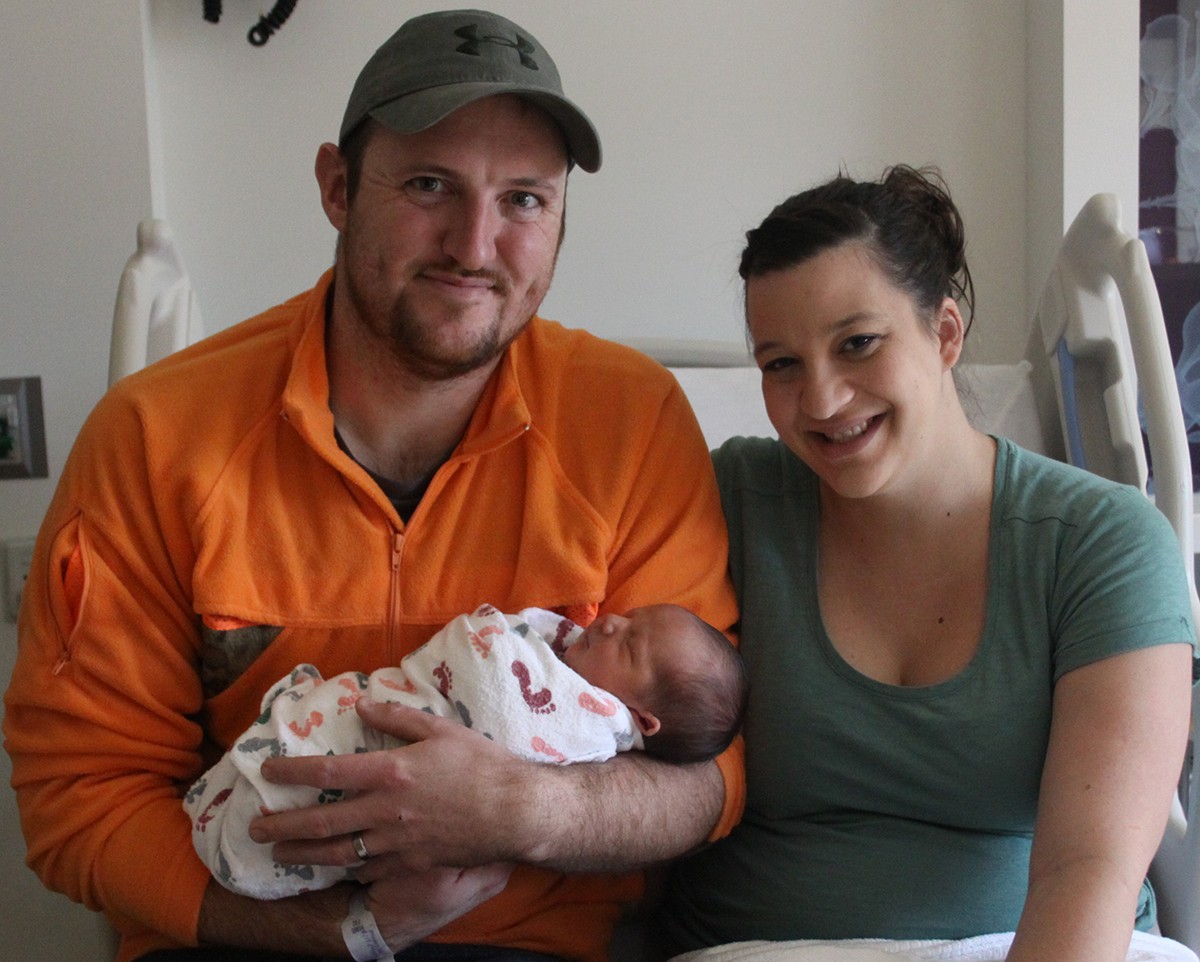 Cooper's arrival as the first baby of the year was a bit of a surprise, because his due date was not until January 24, Heather Missey said. But his older brother, 9-year-old Nathan Belfield, had actually predicted a Dec. 31 birth date.
Celebrating along with his parents and big brother are Cooper's grandparents, Dennis and Beth Guenther, Charlie and Tammy Dickey, and David Missey. 
Cooper was born in the newly remodeled Labor and Delivery unit on the Third Floor at Mercy Hospital Jefferson. The unit and new caesarean section operating suites opened in June, and the first remodeled post-partum rooms opened in November. Additional post-partum rooms are being updated in phases and are expected to be completed later this year.
Media Contacts