January 13, 2017
PITTSBURG, Kan. – Fulfilling the goal of expanding health care services in the Pittsburg area by offering family medicine and convenient care, Via Christi Mercy Clinic celebrated the opening of its temporary location with a ribbon cutting and blessing Thursday, Jan. 12 at 2711 S. Rouse Ave., Suite E.
The Rouse Avenue location includes two physicians – one dedicated to family medicine and the other to convenient care to meet the needs of walk-in patients – and two nurse practitioners.
The temporary location will serve as home for Via Christi Mercy Clinic until construction is completed on a 13,600-square-foot building on 2.75 acres on the Via Christi Hospital campus in Pittsburg. It will accommodate six to 10 providers with 30 exam rooms, physician offices, X-ray services, a lab and a dedicated nursing work area. Estimated construction cost is $2.6 million. The building is expected to open in fall 2017.
Family medicine appointments with F. Ron Seglie, MD, are available from 8 a.m. to 4:30 p.m. Monday through Friday by calling 620-232-2890. Dr. Seglie, who began serving patients at the clinic in December, has been practicing in Pittsburg since 1979.
"I believe this partnership between Via Christi and Mercy is one of the best. It is truly a pleasure for me to join this new clinic and assist in the creation of a much-needed primary care expansion in Pittsburg," Dr. Seglie said. "As a physician for Via Christi Mercy Clinic, I will continue to offer the same high-quality care to patients of all ages that I've always been proud to provide."
Walk-in convenient care hours are 7 a.m. to 7 p.m. Monday through Friday and 10 a.m. to 6 p.m. Saturday and Sunday. The phone number is 620-232-2890. Convenient care staff includes Kent A. Coltharp, DO, and nurse practitioners Annette VanAnne, Adina Sanchez, Sandra McChristy and Cindi Major.
"Convenient care is a great choice when you can't get in to see your regular doctor," Dr. Coltharp said. "You can walk in without an appointment and see a health care professional for treatment of minor injuries and conditions such as coughs, flu, sore throats, earaches and much more."
Via Christi, a member of Ascension, the nation's largest Catholic and non-profit health system, is the largest provider of health care services in Kansas, with hospitals, clinics and senior living villages in Pittsburg, Wichita, Manhattan and Hays, Kansas. Mercy, with services in Missouri, Kansas, Arkansas and Oklahoma, has a shared Catholic heritage and a similar integrated continuum of care, including hospitals and physician clinics in nearby Joplin, Missouri, and Fort Scott and Columbus, Kansas.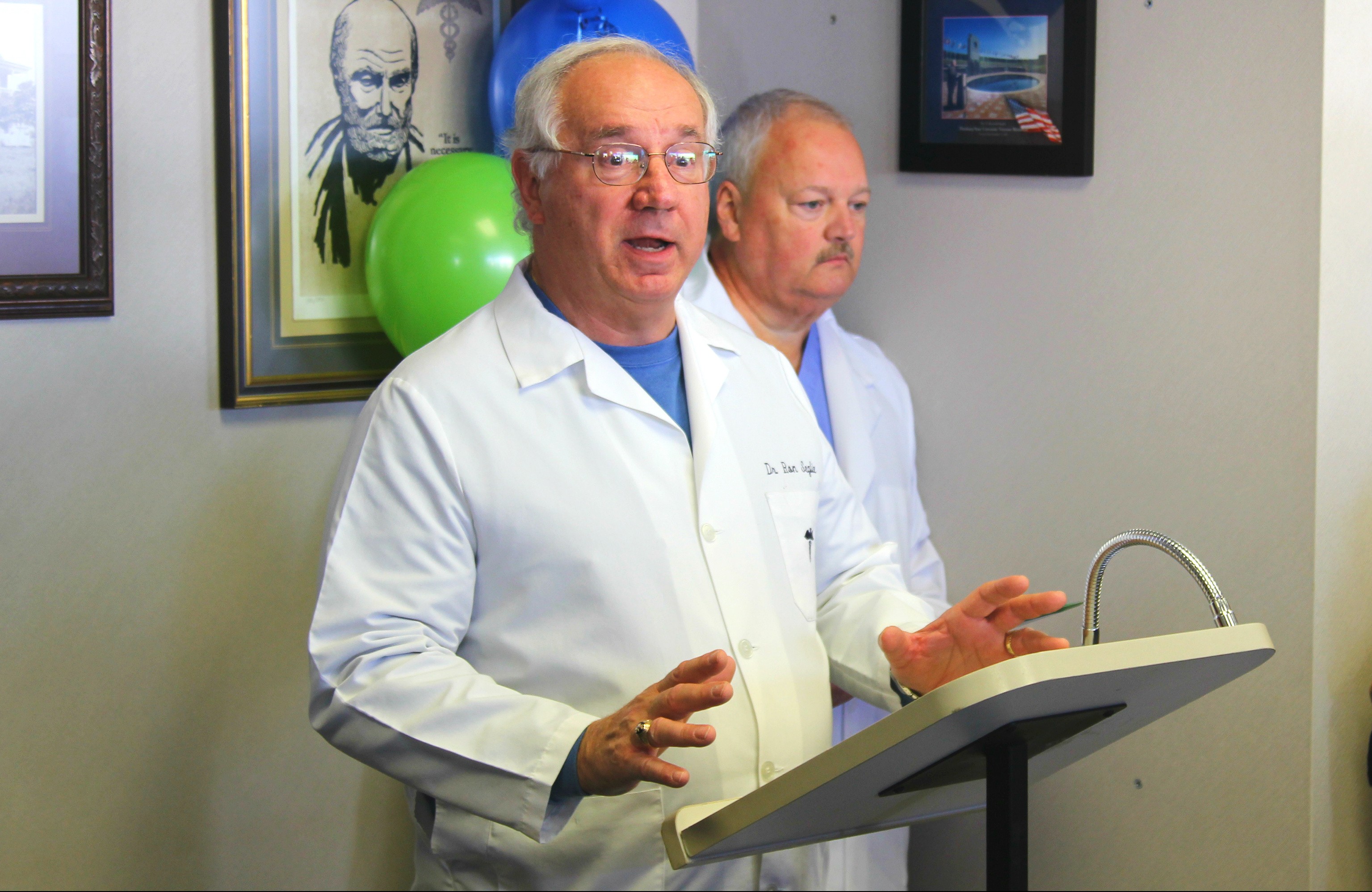 Media Contacts