January 25, 2017
Deacon Dan Raidt and the Rev. Rich Hadley, manager of pastoral care, presided over a blessing ceremony for the new St. Gerard Majella statue in the Woman and Child unit on the third floor.
St. Gerard is the patron saint of expectant mothers based on miracles God worked through him for mothers. In Italy where he was born and served as a Redemptorists brother, he is known as "Il santo dei felice parti," the saint of happy childbirths.
The intercession of St. Gerard is sought for children, unborn children, women in childbirth, mothers and expectant mothers.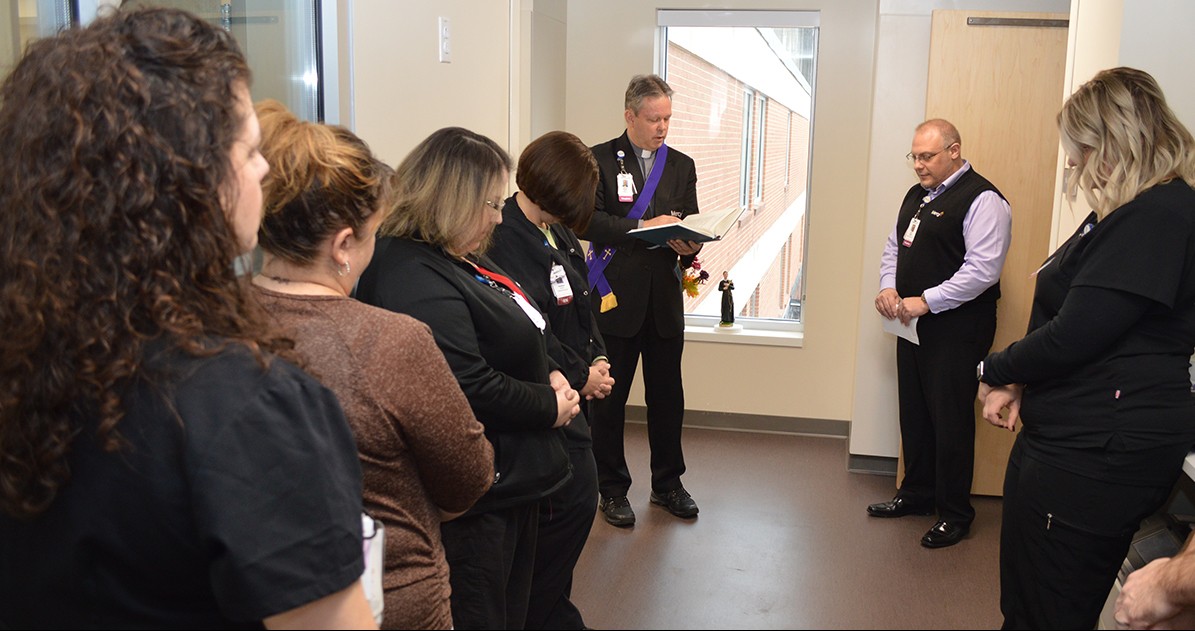 Media Contacts