January 26, 2017
JOPLIN, Mo. – Having easy access to health care information is important to patients and their families, but perhaps no more so than for Alex Duke.
Duke has spent most of the past three months tending to her daughter, Kyndall, who was born at 28 weeks at Mercy Hospital Joplin. She weighed just 1½ pounds and has been in the Mercy Kids neonatal intensive care unit (NICU) since her birth. As a first-time mom, Duke wanted all the details she could get about Kyndall's delicate condition.
"There's no way to prepare for that," she said, "but we couldn't have asked for a better experience under the circumstances. She's been taken care of very well."
That care includes Mercy Bedside, introduced in the hospital in recent weeks. It's an app patients can download on their tablets (or on a hospital loaner). It offers enhanced patient education on medications, treatments and procedures, lab results and trends, a daily schedule of therapies, as well as care team photos and bios.
"I have found it to be very beneficial," she said. "We have instant access to important information for things we're concerned about. Even with staff readily available to answer questions and to be there for Kyndall at any time, the app provides added convenience."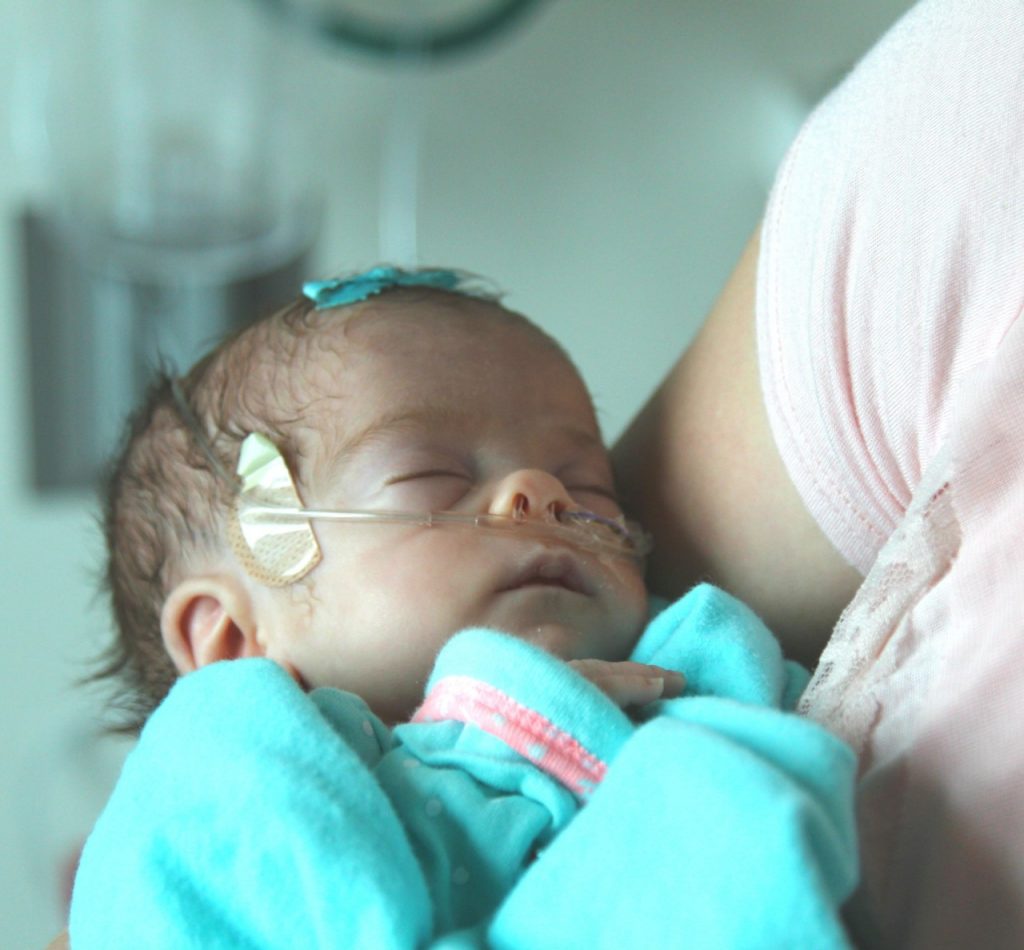 Kyndall was born at 28 weeks and weighing 680 grams. She's now more than 4 pounds and about ready to go home after more than three months in the Mercy Kids neonatal intesive care unit at Mercy Hospital Joplin.
Not only can patients use the app to stay informed, but also can personalize it with their information, take audio notes during a physician visit, add family visits to the calendar and learn more about their condition.
"The app is an excellent resource for our patients," said Kathy Schoech, nurse manager of Mercy Kids NICU. "We're constantly looking for ways to improve the patient experience and communication in an effort to make their overall stay even better."
Mercy Bedside is available for all inpatients, whose medical information is protected by a password and a personal four-digit pin. Mercy invested in this technology because it can be stressful for patients and parents like Kyndall's mom as they navigate a myriad of information for however long they're in the hospital.
"Our goal is to be ready to take Kyndall home in a couple of weeks," Duke said.
Until then, Mercy Bedside will be there as a comforting companion.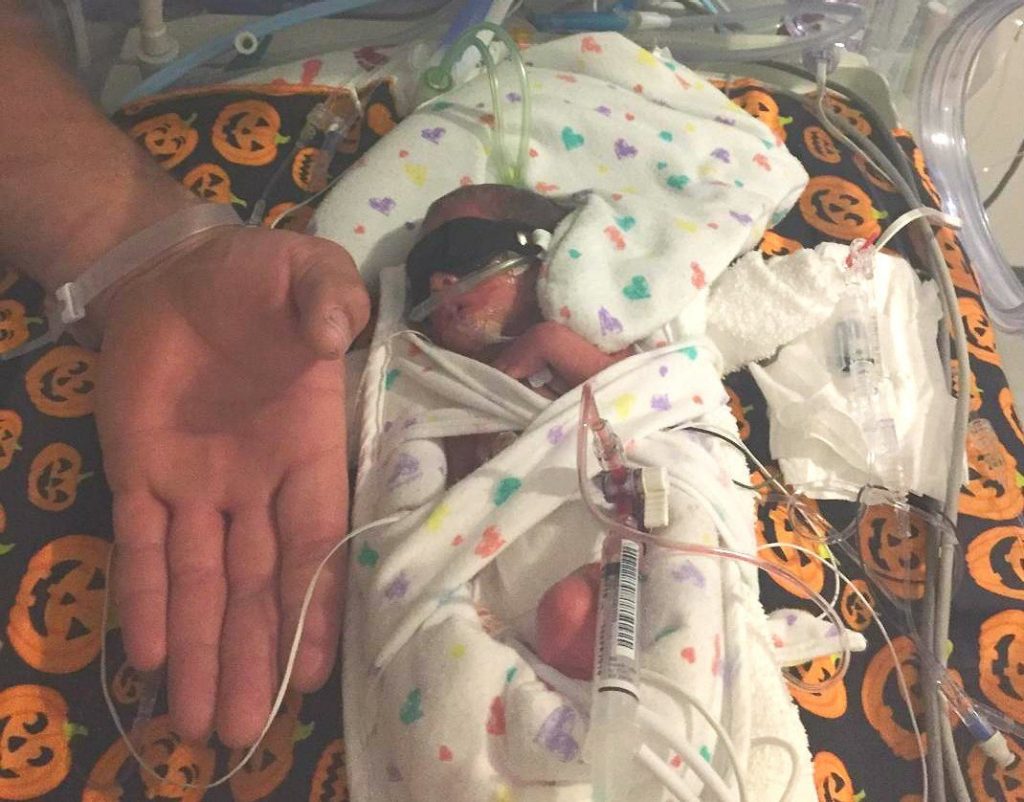 Kyndall just after birth at 1 1/2 pounds.
Media Contacts