January 26, 2017
It has been years since Dennis "Ray" Reynolds of Humboldt savored the flavor of raw oysters. But thanks to the Mercy Wishes program, Reynolds was able to relive the splendor of his younger years.
The Mercy Wish program grants a special wish to hospice patients to celebrate their life with family and friends.
Reynolds wished for a good, sit-down meal with his children Nick and Alexandra, also of Humboldt. As a former resident of Florida, Reynolds enjoyed eating raw oysters. He also used to participate in eating contests and once ate sixteen dozen raw oysters in one sitting.
On January 18, Reynolds enjoyed a four-course meal including a half dozen oysters at Crooner's Lounge in Fort Scott.  
The Mercy Wish program is funded by donations to Mercy Hospice. Learn more about hospice or to support the Mercy Wishes campaign visit the Mercy Health Foundation Fort Scott page.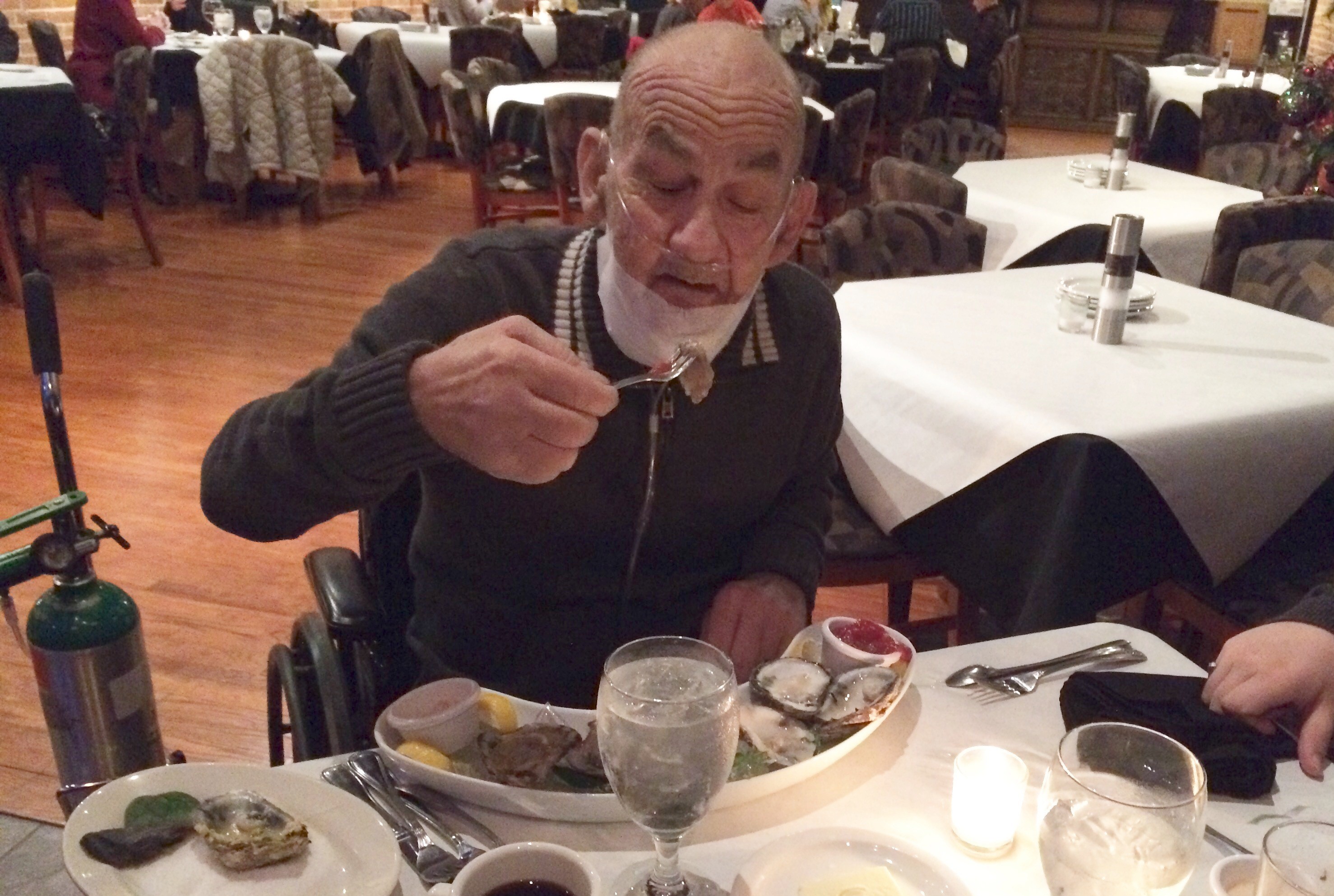 Media Contacts