January 30, 2017
By Mercy's Jaclyn Bardin
When Katy and Michael Perez's 3-year-old son, Ridge, accidentally fell off the fender of a stock trailer and broke his arm in November, the couple expected they'd have to travel from Ada to Oklahoma City for surgery.
While in the emergency room at Mercy Hospital Ada with their son, the Perez's were pleasantly surprised to learn that a new orthopedic surgeon in Ada, Dr. Cody Curry, could take care of their son's needs locally.
"It was very nice having somebody who could treat pediatric patients in Ada," said Katy Perez, remembering how her nephew had to go to Oklahoma City about a year ago for surgery after breaking his arm. "We couldn't ask for a better doctor for our 3-year-old."
Ridge broke his arm just above his elbow. Curry reset his arm, put three pins in it to help it heal and placed his arm in a cast, which he had to wear for about three weeks. His arm has completely healed and he has resumed his active life.
Specialized Orthopedic Training
Curry completed his residency training in orthopedic surgery last June at Baylor College of Medicine in Houston. About a month later, he joined Mercy Clinic Orthopedic Surgery in Ada.
The team provides high-quality care for patients of all ages for a variety of musculoskeletal disorders and injuries to help restore strength, range of motion and function. They specialize in orthopedic care; sports medicine; orthopedic trauma; treatment of conditions affecting the shoulders, hips, knees, wrists and ankles; and total hip and knee replacement surgeries.
They also provide medical care for acute injuries for Ada High School and East Central University football players on the sidelines of football games.
Curry has extensive experience working with pediatric patients during a residency rotation at Texas Children's Hospital in Houston. He also trained at a Level I trauma center in Houston and feels comfortable working on orthopedic trauma cases.
"For years, we've worked hard to recruit high-caliber orthopedic physicians and we are thrilled at the team we've created at Mercy Clinic Orthopedic Surgery in Ada," said Marc McComas, director of operations for Mercy Clinic of Ada. "Orthopedic medicine is an absolute must in a community like Ada since we see so many broken bones, joint injuries and sports-related injuries. Recruiting Dr. Curry and Brian Freeland over the past two years was a big step toward improving the health of our community."
Answering the Call
Practicing in a small town has always appealed to Curry, so he knew it was the right fit for his family when he received a job offer to come to Ada.
"I've always lived in a small town, except during college and my medical training, and I've always wanted to remain in a small town," he said. "You don't really understand it unless you are from a small town. There's a lot of togetherness and respect for everyone that lives there. It's a great place to raise a family, work and help the community."
Curry grew up in small towns in Texas and Oklahoma, and considers Collinsville, Oklahoma, home. Collinsville is a town of about 6,000 people located northeast of Tulsa. It is also where he met his wife, Kristen.
After only a few months of practice in Ada under his belt, Curry has already formed relationships with patients and their families, which is something he loves about practicing medicine.
"It's very important to me for patients to feel like they have someone they can confide in and feel comfortable asking questions," he said. "At the end of the day, I want patients to trust me, especially if I am going to operate on them. Even though we live in a small town, I want them to also know we have very capable orthopedic surgeons here that can take good care of them."
Perez's two active sons, Ridge and Ryker, enjoy playing outside and riding on dirt bikes and horses. Although she would love to put bubble wrap around them to keep them safe, she knows that injuries can happen and is thankful to have orthopedic services available locally for her boys.
"We hope we don't ever have to go back and do it again, but I hope Dr. Curry stays here so we have him as an option just in case," she said.
To make an appointment with Curry or Freeland at Mercy Clinic Orthopedic Surgery, located at 3101 Arlington Street in Ada, call 580-332-9100.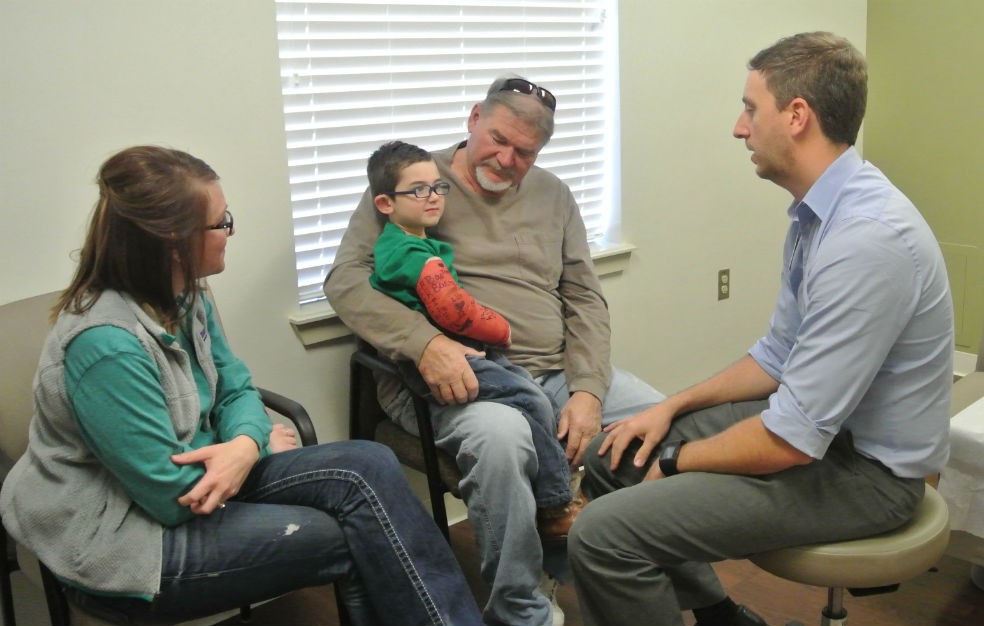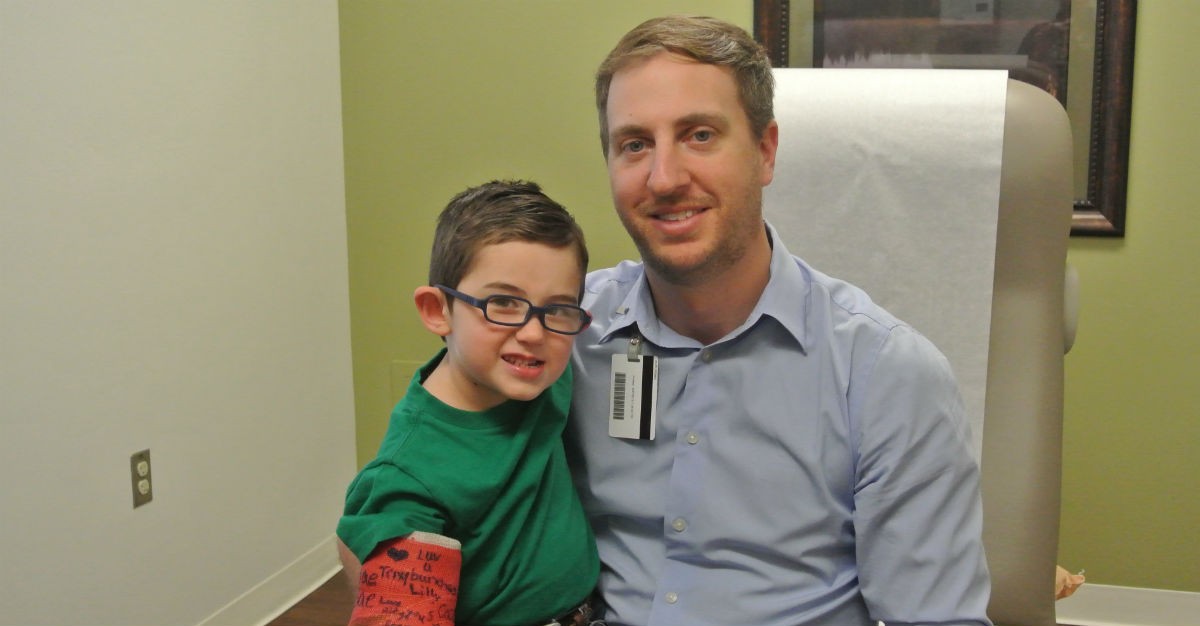 Practices
Media Contacts
Meredith Huggins
El Reno, Guthrie, Kingfisher, Oklahoma City, Watonga