February 6, 2017
When Lori Wightman, president of Mercy Hospital Ada, meets with physicians thinking about relocating to the area, she emphasizes the positives of living in a small town.  
"I always tell potential recruits that the benefit of a smaller community is that their talents don't get lost in a crowd," she said.
Recruiting physicians who have an appreciation for practicing in a small town is key to the success of the health care sector in Ada. 
Both Mercy and the Chickasaw Nation Medical Center in Ada have been successful in these recruitment attempts over the last few years and are finding creative ways to recruit new physicians and providers to the area in the future to maintain a strong health care sector.
"There's only one thing a community can't survive without and that's water," said Michael Southard, president and CEO of the Ada Jobs Foundation. "I would say that health care is right up there. If the health care sector is declining, then it typically means the community is declining. If the community is thriving, it typically means the medical field is thriving as well."
Luckily for Ada, the city and its health care services are flourishing. 
Health Care: The 'Hallmark' of a Community
Ada is unique compared to other small towns in Oklahoma in that it has two full-service health systems in the community — Mercy and the Chickasaw Nation Medical Center. The facilities are two of the top employers in Ada.
According to the Oklahoma State Board of Medical Licensure and Supervision, Ada has 79 active physicians in the community, which is nearly twice or three times as many physicians as other Oklahoma cities about the same size.
This strong health care presence is one of several factors making Ada marketable to outside companies and potential employees, which is something the staff at the Ada Jobs Foundation knows a lot about. The nonprofit organization serves as the economic development consultant to the city of Ada.
"Businesses no longer merely seek vacant ground as they site new facilities," said Southard. "Company leaders investigate the community and that vetting includes recreational amenities, like parks and sports; public investment, like roads, water and sewer; public safety; education; and health care."
Southard said the trend among the younger generations is to now choose where to live before finding a job. For small towns, like Ada, it is increasingly important to ensure there are quality services and amenities available locally.
Over the last decade, he said the Ada area has seen about $600 million in public and private investments in the community and more projects are planned in the coming years to continue to make Ada a community of choice for businesses and prospective employees.
Keeping Up With the Demand
The Association of American Medical Colleges estimates that the United States will face a potential shortage of 90,000 physicians nationwide by 2025.
According to Southard, Ada has a projected demand of about 200 health care employees over the next six years, which includes the need for several new physicians. Not only are these physicians vital to ensuring the health of residents, their presence also has a substantial economic impact on a community.
For every physician that is recruited, about $1.5 million is generated for a community through the hiring of support staff (usually about seven to 10 people earning above the county's average wage), said Southard. In Ada, that is comparable to a 42-employee business moving into the area if the employees made the average county wage of $35,000.
Recruiting these physicians to a small town is not always easy, however.
"We have the typical challenges of any rural community," said Wightman. "If a person or a spouse doesn't have connections to Oklahoma or didn't grow up in a smaller community and they aren't specifically looking to practice in a smaller community, we have a difficult time recruiting that person."
But it isn't impossible.
Over the last few years, the two health systems have been able to recruit physicians to the area and grow services. They both credit the hard work of their recruiters and the strong reputations of their organizations in attracting strong talent to the area.
Future Recruitment Efforts
One way the Chickasaw Nation Medical Center is hoping to secure a pipeline of new physicians in the future is through the planned creation of a residency program, in partnership with the Oklahoma State University (OSU) Center for Health Sciences. They hope to begin the program in mid-2018 and eventually provide rotations for up to 12 residents over three years.
"It's another way to get residents here and it has been shown that a lot of times when a student has a residency in a facility, they will often choose that facility to work in," said Dr. Judy Goforth Parker, secretary of health for the Chickasaw Nation. "We realize rural medicine and getting people into family practice is very challenging so we are hoping to offset that."
Beginning last year, Dr. Tré Landrum, an ear, nose and throat physician in Ada, began serving as a preceptor to help teach fourth-year medical students from the OSU Center for Health Sciences. Different medical students will be in Ada throughout the year in eight-week rotations.
After completing their medical training, Parker and Wightman hope the new physicians will continue to call Ada home by joining the Chickasaw Nation Medical Center or Mercy, depending on where vacancies exist.
This partnership between both facilities is important to the community.
Both facilities partner on a variety of initiatives throughout the year, including diabetes awareness and prevention efforts, as well as education on healthy pregnancies through a communitywide baby shower. Mercy and the Chickasaw Nation Medical Center also co-sponsor the annual Wear Red for Women luncheon each February.
"Whenever there's a problem or a challenge in a small community, people tend to get together to support each other and that's the way I see our relationship with Mercy," said Parker.
Wightman agrees.
"We are all living in the same community and we share the same goals around improving the health of the community and there's no reason why those efforts should be duplicated," she said. "We are stronger together."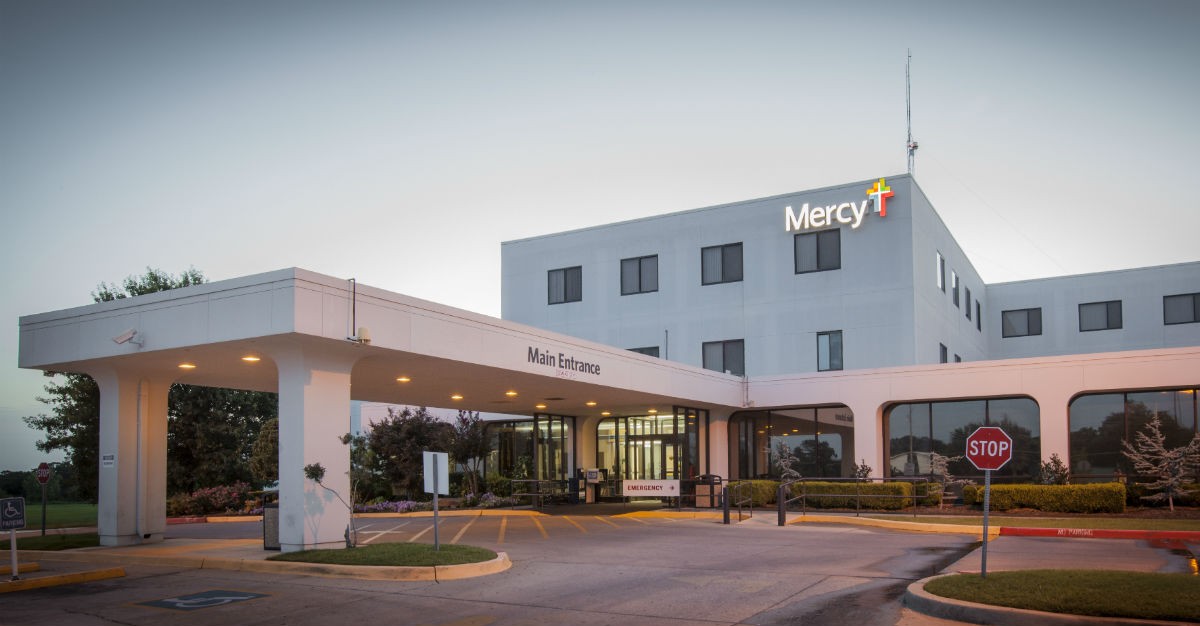 Media Contacts
Meredith Huggins
El Reno, Guthrie, Kingfisher, Oklahoma City, Watonga