February 12, 2017
What does it take to be a deacon – someone who dedicates a lifetime to teaching and preaching? Just ask Ken Potzman.
The director of Pastoral Services at Mercy Hospital St. Louis recently marked his 40th anniversary of ordination as a deacon of the Archdiocese of St. Louis. However, that four-decade milestone isn't the only cause for celebration.
"[He] remains the youngest man ever ordained to the permanent diaconate in St. Louis at 35 years, 11 days old," an article in the St. Louis Review recently pointed out. "At 75, he remains in full-time ministry…still meeting patients as chaplain for oncology/palliative care — six hours of his 11-hour days."
Potzman was one of 12 members of the very first class of men ordained by Cardinal John Carberry on January 29, 1977. Potzman sold his construction business and entered into a health care ministry, devoting years of service to those in need.
A warm, familiar face to all at Mercy, Potzman is a blessing. Read the full article and see more photos.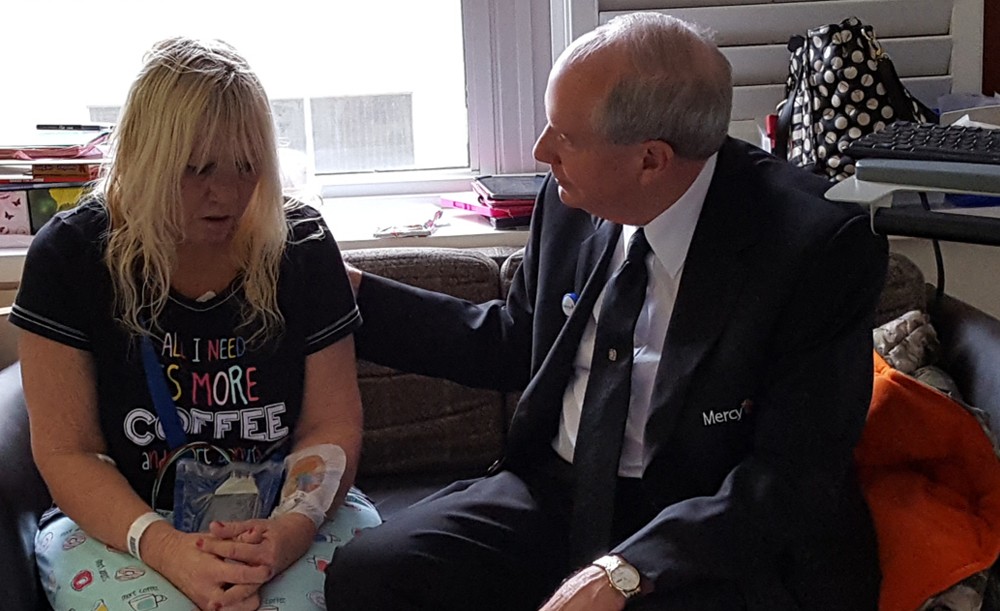 Media Contacts