February 15, 2017
A Behavioral Health Services Stress Center patient called out Robert Cassidy, LPN, for his commitment, his caring and a sense of humor that helped her get through her days in the center.
"Robert deals with the good, the bad and the ugly all day," the patient wrote on the nomination form. "I never saw him get frustrated or give up on anyone. He is an extraordinatry nurse, man, and mentor. He should be proud of what he does every day."
Robert's DAISY Award nomination was selected from more than 50 submitted by patients, visitors or co-workers over the past three months.
"I grew to know him as the man behind the curtain always doing his best to make me laugh," she said.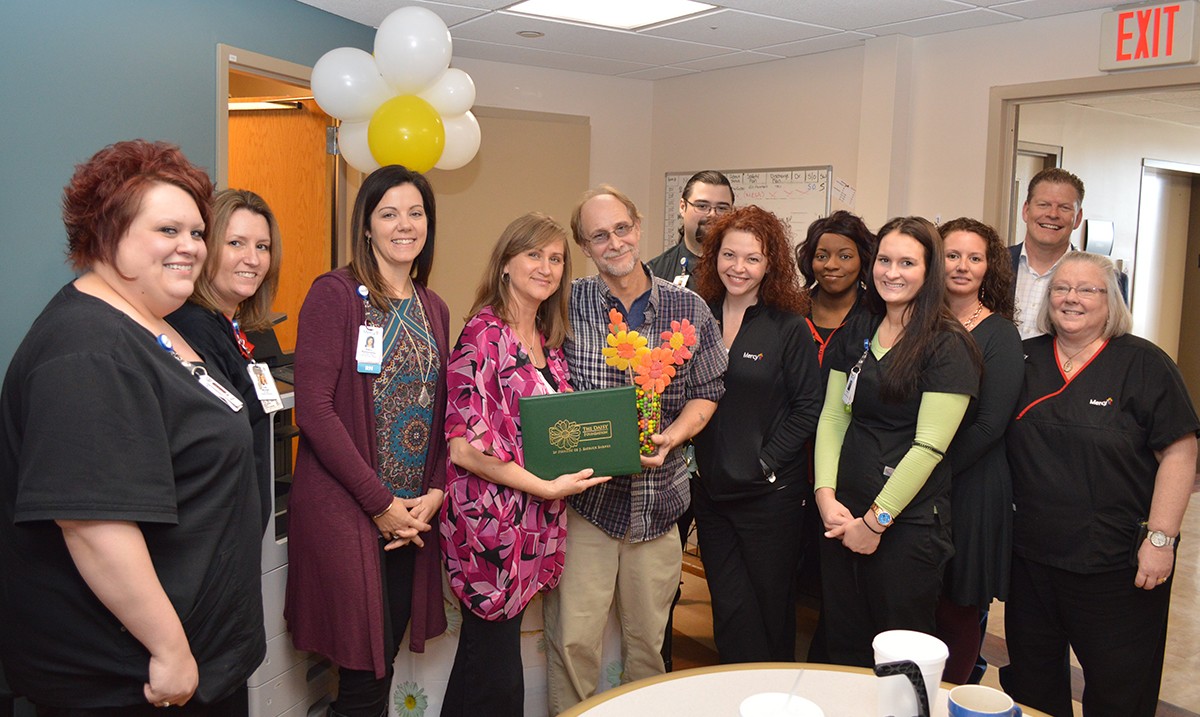 DAISY is an acronym for Diseases Attacking the Immune System. The family of Patrick Barnes established the Daisy Foundation in 1999 to express gratitude to nurses for the work they do for patients and their families every day. The award is presented in more than 1,900 healthcare facilities in all 50 states and 15 countries.
During the recognition ceremony, surrounded by his co-workers, Robert received an official DAISY pin, a certificate, and a hand-carved stone sculpture entitled "A Healer's Touch." Additionally the national award calls for a celebration for all co-workers in the unit with Cinnabon cinnamon rolls – a favorite of Patrick's during his illness.
"The Barnes family asks that whenever and where ever nurses smell that wonderful cinnamon aroma, they stop for a moment to think about how special they are."
For more information visit www.daisyfoundation.org.
Media Contacts