February 16, 2017
JOPLIN, Mo. – For nearly 120 years, Joplin Elks Lodge 501 has supported healthy lives as a major benefactor of St. John's Hospital, now Mercy Hospital Joplin.
The Elks Lodge, formed in 1899 and just three years after St. John's opened, continues its history of support to the hospital with an annual donation for a car seat program. The lodge donated $1,800 to Mercy Health Foundation Joplin on Feb. 15 in the Mercy Hospital Joplin Birthing Center.
The program supplies car seats for new patients' families in the birthing center or neonatal intensive care unit who can't afford them, as well as for patients in the emergency department when a car seat is damaged in an automobile accident.
"Mercy has had a long-standing relationship with the Joplin Elks Club, and we are truly grateful for their continued support," said Miranda Lewis, executive director of Mercy Health Foundation Joplin. "This gift to our car seat program is just another way the club is impacting the lives of area families in a positive way."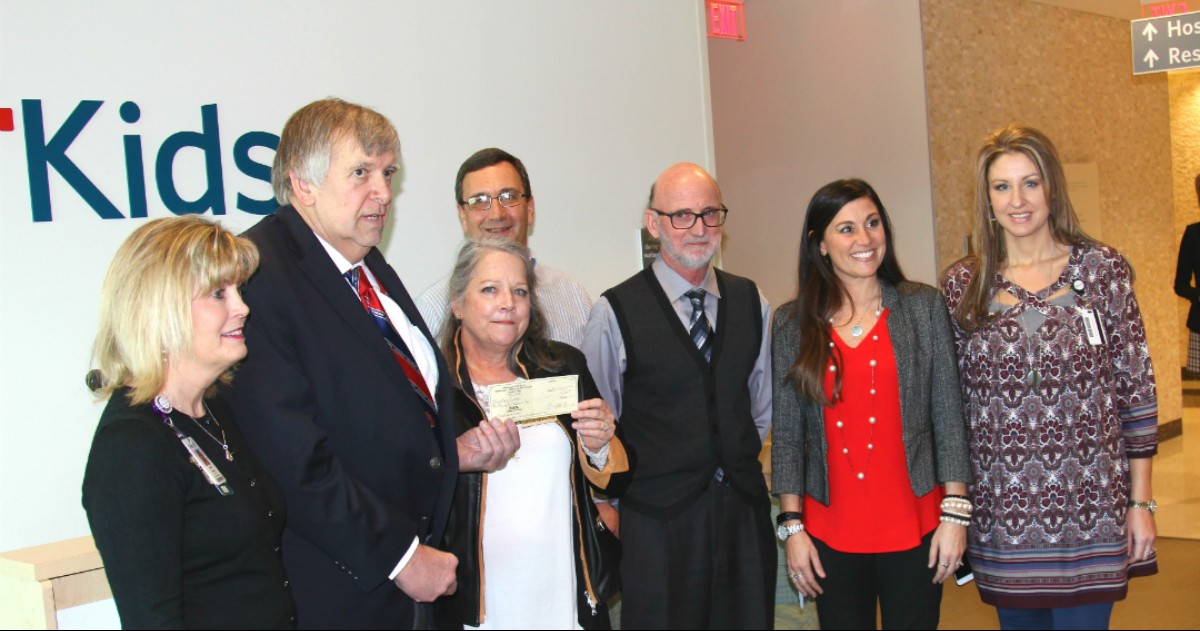 Joplin Elks Lodge 501 began working in the 1930s with St. John's Hospital specifically to support pediatric services, according to Ted Easley, secretary of the lodge. St. John's opened a polio ward in 1953. The addition was named Elkland in honor of financial gifts from the lodge.
In 1968, Elkland was relocated to a new hospital, St. John's Regional Medical Center, and remained until the May 22, 2011, tornado destroyed the hospital. Through the years, thousands of children and infants were treated at Elkland.
"The Elk's contribution today continues that tradition. Although it is not possible to purchase medical equipment any longer, we can support new parents with items such as car seats," Easley said. "Working now with Mercy Health Foundation, we are excited to maintain this proud heritage of support to area children through Mercy Hospital Joplin."
For more information about Mercy Health Foundation Joplin, call 417-556-2267. For more information on Joplin Elks Lodge 501, call 417-624-0048.
CLICK HERE to see a report on the check donation from KSN/KODE.
Mercy, named one of the top five large U.S. health systems in 2016 by Truven, an IBM company, serves millions annually. Mercy includes 43 acute care and specialty (heart, children's, orthopedic and rehab) hospitals, more than 700 physician practices and outpatient facilities, 40,000 co-workers and more than 2,000 Mercy Clinic physicians in Arkansas, Kansas, Missouri and Oklahoma. Mercy also has outreach ministries in Louisiana, Mississippi and Texas.
Specialty
Practices
Media Contacts