February 23, 2017
Radiology supervisor Chriss Blackford is the winner of the quarterly Sunshine Award. Similar to the Daisy and Tulip awards, which recognize extraordinary service by nurses, techs and assistants, the Mercy Jefferson Sunshine Award has been established to honor co-workers in any other category.
Chriss was nominated by a patient who said she should be recognized for extra efforts in obtaining the correct orders from a physician after the patient arrived for a procedure.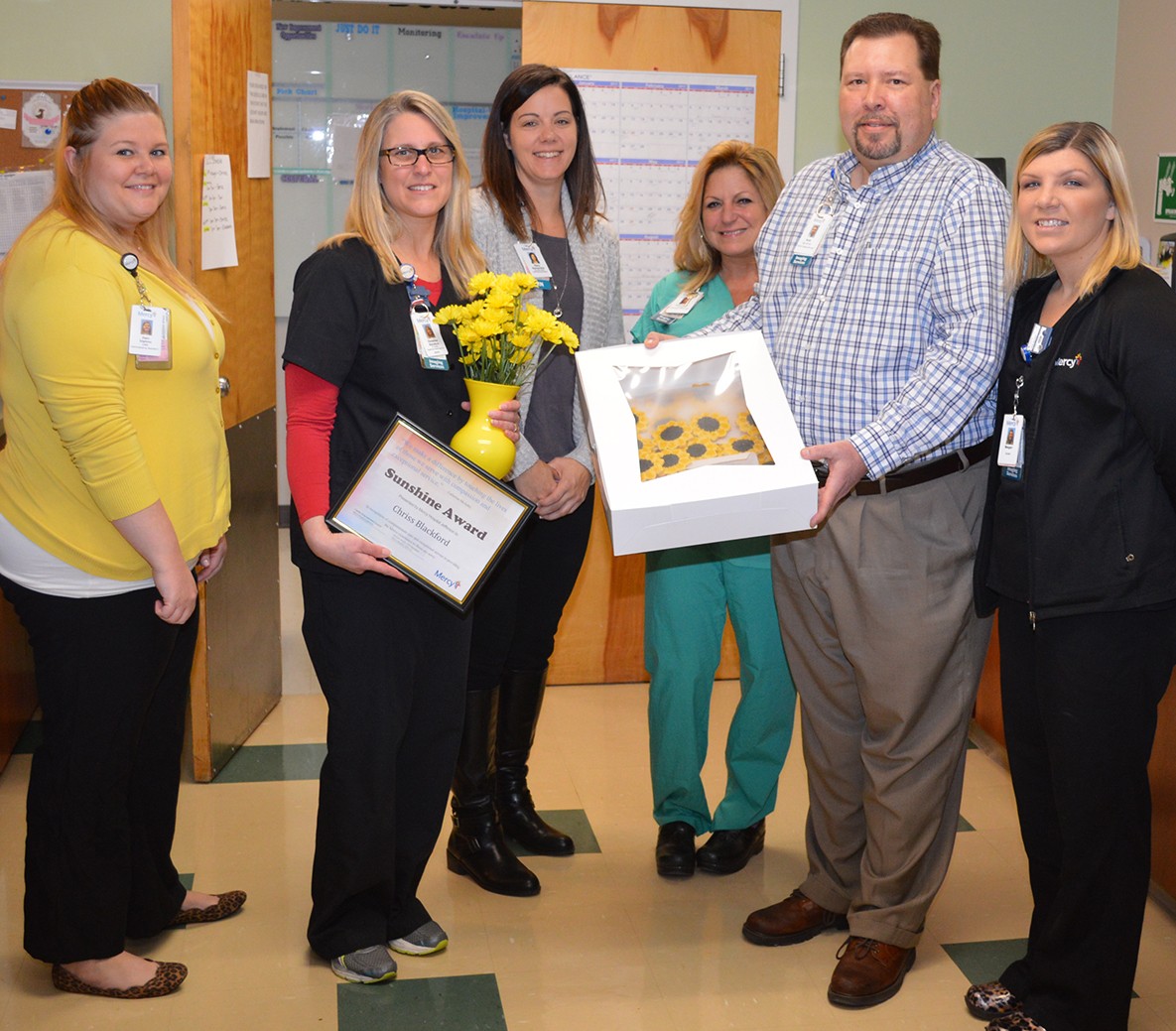 The physician - who is transferring from SLU to Mercy - had left out some important information on the order and Chriss "ran around" to make sure the information was obtained, and the patient was able to receive the appropriate procedure.
Chris was surprised at an award presentation in the Medical Imaging Department on February 17. She received flowers, a certificate of acknowledgement, a sunshine pin for her badge, and a tray of custom-made cookies to share with her co-workers.
Media Contacts