February 24, 2017
As we battle cold temperatures this winter, we will continue to see a lot of colds, coughs, influenza (flu) cases and other respiratory illnesses.
Flu is a serious respiratory illness that kills tens of thousands of people and hospitalizes more than 200,000 people in the United States each year, making it the leading cause of vaccine-preventable death in our country.
Respiratory syncytial virus (RSV) is also a common respiratory illness impacting the lungs and breathing passages of patients and often presents with cold-like symptoms. According to the Centers for Disease Control and Prevention, RSV is the most common cause of lower respiratory tract infections (pneumonia and bronchiolitis) among young children and leads to more than 57,000 hospitalizations and more than 2 million visits to the doctor among children younger than age 5.
For most healthy people, RSV is much like a cold that goes away in one to two weeks. But, RSV can be serious, especially for infants (especially premature infants), children with weakened immune systems due to another medical condition and older adults.
But how do you prevent the development of illnesses like the flu and RSV, when do you keep your children out of school and when can they safely return to school?
Dr. Stephen O'Grady, a pediatrician at Mercy Clinic Pediatrics located at 2020 Arlington Street in Ada, answers these important questions.
Why are there typically more respiratory illnesses in the winter?
O'Grady: In the winter, we are inside a lot more, giving us more opportunities to pass illnesses to one another. Also, cold air irritates the mucus membranes in the respiratory track, which makes them more susceptible to invasion by viruses and other respiratory pathogens. This decreases the body's natural defenses to fight infections. When it is a mild winter, like last year, we tend to see fewer respiratory illnesses.
How can you prevent getting a respiratory illness?
O'Grady: One of the best ways to protect against the flu is to get an annual flu vaccination. Although the flu vaccine does not fully protect against all strains of the flu virus, it does provide some protection and is highly recommended each year beginning in the fall. In addition to receiving a flu shot, remember to wash your hands often; sneeze and cough into your elbow; keep your stress level down; get plenty of sleep; make healthy food choices; exercise; and limit your exposure to people who are sick.
Is it too late to get a flu shot this flu season?
O'Grady: No, it is not too late. You can get the flu anytime in the year, although we see more cases of the flu between October and as late as April or May. Since there are typically multiple peaks in the flu season, I recommend everyone get a flu shot, especially at-risk populations, which include children and the elderly. Children as young as 6 months old can receive a flu vaccine. The first year they are vaccinated they need to have two shots spaced about a month apart. After that, they can receive one vaccination each year.
If our family got flu shots last flu season, do we need flu shots this year?
O'Grady: Yes. Getting a flu vaccine in previous years does not protect you from getting the flu in future years. Flu viruses change often and require a new vaccine. Studies actually show that the more years in a row that you get the flu vaccine, the more immune memory you have in your body, which protects you from viruses in the future.
When should my child visit a doctor when sick with a respiratory illness?
O'Grady: You should contact your child's doctor's office if he or she has a temperature that reaches 103°F to discuss whether or not to bring him or her in for an appointment. Your child may also need to be seen if he or she is having respiratory difficulties that require them to work hard to breathe, such as retractions, grunting or noisy breathing, or if your child has a repetitive cough while at rest, especially if it brings up phlegm.
It is especially important to contact your doctor if your child has underlying issues, like asthma or another chronic illness, and begins to show respiratory symptoms.
When should I keep my child home from school or daycare?
O'Grady: You should keep your child home if he or she has a fever of 100.5°F or higher; has respiratory difficulties that require him or her to work hard to breathe; or has a repetitive cough while at rest.
If my child has the flu or another respiratory illness, when can he/she return to school or daycare?
O'Grady: Each school or daycare is different, but a good rule of thumb is if a child hasn't had a fever for at least 24 hours, is drinking and eating well, and does not have any significant respiratory problems, then they are probably okay to return to school or daycare.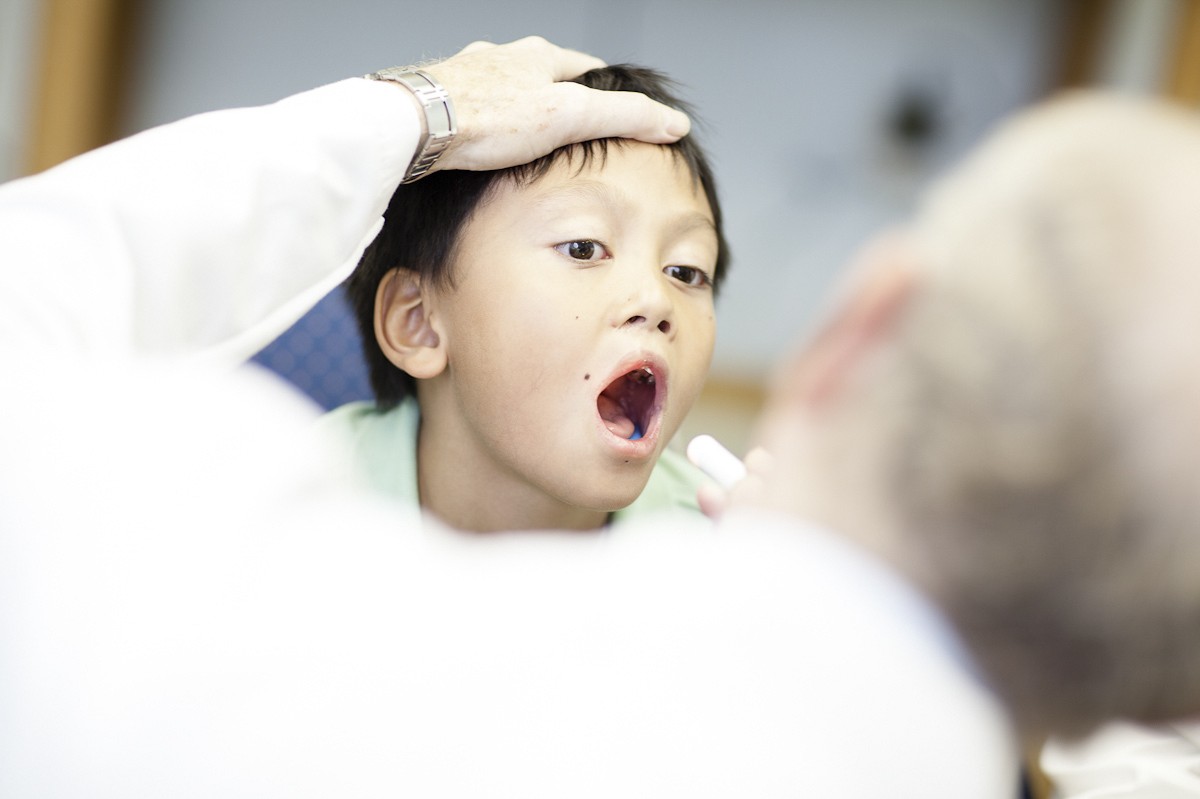 Our Providers
Media Contacts
Meredith Huggins
El Reno, Guthrie, Kingfisher, Oklahoma City, Watonga