March 9, 2017
Mercy held a groundbreaking Thursday to celebrate the beginning of construction for a new 7,400-square-foot clinic in Pea Ridge, Arkansas. The clinic groundbreaking is Mercy's first as part of a $247 million expansion plan that will add seven clinics in the region and a second tower to the Rogers hospital.
Mercy Clinic Primary Care -Pea Ridge will house two providers, a physician and nurse practitioner, and feature 14 examination rooms at 200 Carr St. in Pea Ridge. Specialty providers will also see patients at the clinic on a rotating basis.
Dr. Matthew Jennings will join the clinic when it opens in early fall. He brings more than two decades of experience, including multiple years in family practice, emergency medicine and urgent care.
"We are so pleased to have Dr. Jennings, an experienced family practitioner with a great background who is right at home in a smaller town like Pea Ridge," said Dr. Steve Goss, president of Mercy Clinic. 
Dr. Goss said he is thrilled to be able to return to Pea Ridge to start construction on a new clinic after having the "unfortunate privilege" of closing a clinic there in 2008. Mercy donated that clinic building to the City of the Pea Ridge and it was remodeled to serve as the city's library and community center.
Pea Ridge Mayor Jackie Crabtree said Dr. Goss never forgot his promise to return to Pea Ridge if possible.
"What I appreciate about Dr. Goss is that he made sure he kept Pea Ridge in the back of his mind, saying 'We're coming back some day.'" Crabtree said. "We appreciate Mercy being part of our community here, and we look forward to a long relationship."
Crossland Construction Co. expects to complete the building by August. Mercy's investment in the site and building is expected to total $4.1 million.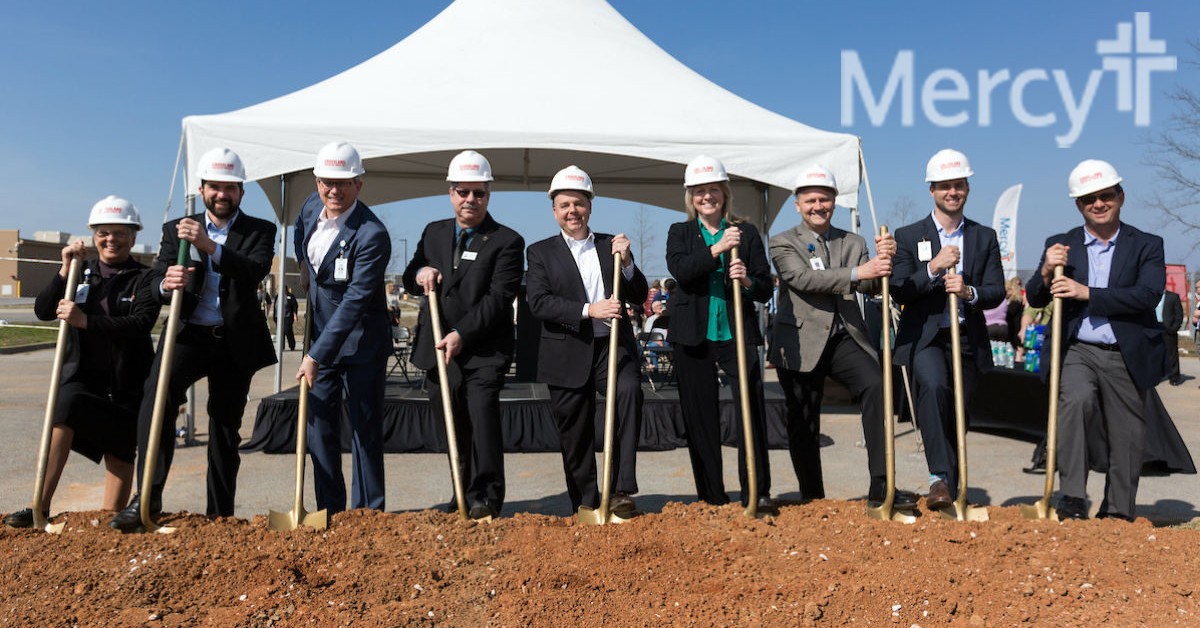 Media Contacts