March 14, 2017
By Mercy's Courtney Landsberger
Dakotah Bear is a typical 16-year-old girl. She attends high school in Allen and enjoys spending time with her friends when she's not busy with school activities or studying.
But unlike most girls her age, Dakotah now celebrates two birthdays - the day she was born and the day she was brought back to life.
Her story begins Sept. 30, 2016. Dakotah was at basketball practice with her school team, the Allen Mustangs. Her coach, Jeremy Strong, said the team was participating in a basketball shooting drill.
"Everything was normal," Strong said. "It was a run-of-the-mill Friday afternoon."
Coach Strong said he had given Dakotah pointers on her shooting form ahead of the season opener against rival Calvin High School.
"She was doing fine, so I turned around to help out somebody else," Strong said. "A few seconds later, somebody yelled that Dakotah had collapsed."
At first, Strong believed Dakotah had suffered a seizure, a sudden surge of electrical activity to the brain. Mercy Emergency Medical Services paramedics Chad Palmer and David Morriss were on duty in nearby Ada when the 911 call came in.
"We respond to a lot of seizure calls, so you just kind of mentally go through a checklist of what to expect in those situations," Palmer said.
Palmer and Morriss jumped into the ambulance to make the 20-minute drive to Allen.
"When we heard on the scanner that the patient didn't have a heartbeat, we both wondered what actually was happening because that isn't typical for a seizure call," said Morriss.
Back inside the gym, Strong and school officials were attempting to restore the teen's heartbeat using an automated external defibrillator, or AED. While AEDs have a high rate of success for heart attacks, attempts to restore Dakotah's heartbeat using electrical shocks were unsuccessful.
"People often confuse sudden cardiac arrest for a heart attack, but they are not the same," Morriss explained. "In a heart attack, although blood flow is restricted, the actual muscle keeps beating. When a patient falls into sudden cardiac arrest, the hearts actual pumping mechanism, which is electrochemically charged, stops working."
By the time Palmer and Morriss arrived, Dakotah hadn't been breathing for more than 10 minutes.
A Lifesaving Device
Cardiac arrest, sometimes called "clinical death," occurs when the heart unexpectedly stops pumping. Blood circulation stops completely, causing the patient to stop breathing and quickly fall unconscious. During a sudden cardiac arrest event, patients need CPR to maintain the flow of blood and oxygen to the brain and other organs.
In Dakotah's case, Morriss and Palmer were equipped with the LUCAS Chest Compression System, a device that replaces human hands in performing CPR and never gets tired. Donated by Mercy Health Foundation in 2015, all four Mercy ambulances in Ada and the emergency room at Mercy Hospital Ada are equipped with the device, which costs nearly $15,000.
"It keeps a perfect rhythm and non-stop compression for as long as patients need before their heart regains the ability to circulate blood," Palmer said.
The hands-free system allowed Palmer and Morriss to provide Dakotah with additional life-saving therapies, such as ventilation to help her breathe and cardiac medication. Thirty minutes after she collapsed on the basketball court, the teen's heartbeat was restored.
The Road to Recovery
Dakotah spent three days in a medically induced coma. When she awoke, Morriss and Palmer paid her a special visit.
"We just wanted to let her know that we were thinking about her and that we were glad to see she was OK," Palmer said. "She had a lot of people praying for her."
Less than three weeks after she was rushed to the hospital, Dakotah was home and back to school. Her coach believes she is alive today thanks to training, technology and prayer.
"It is a miracle," Strong said. "I feel like God placed her in the hands of Chad and David and all of the heroes here."
Genetic testing is being done to find out what caused Dakotah to collapse at such a young age. In the meantime, she wears a device that monitors her heart rate and takes medication. While she hasn't been medically cleared to play basketball, a team of Mercy co-workers said they are planning to be at her first game.
"We just want to be there to cheer her on," Morriss said. "She's a special girl and she means a lot to us."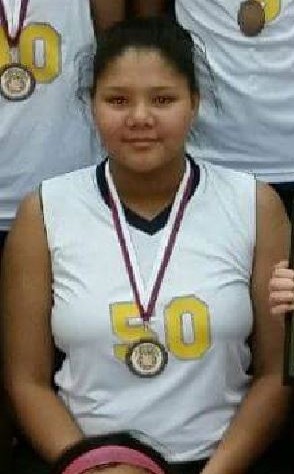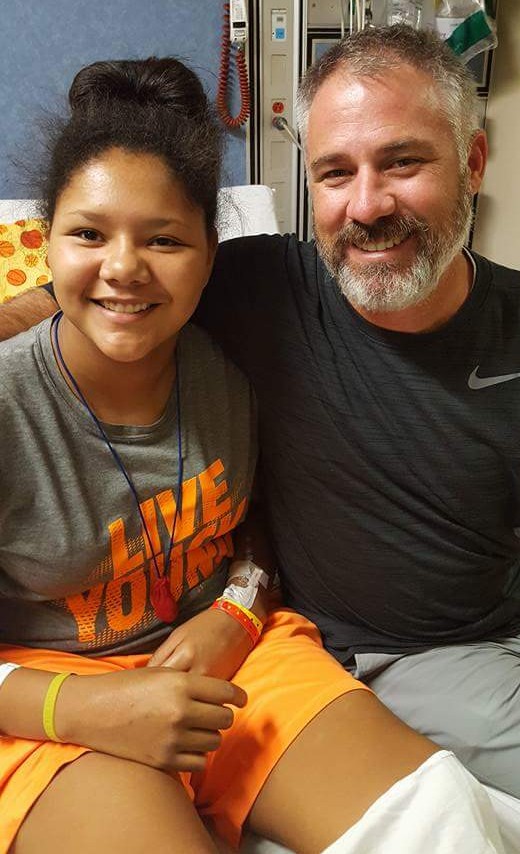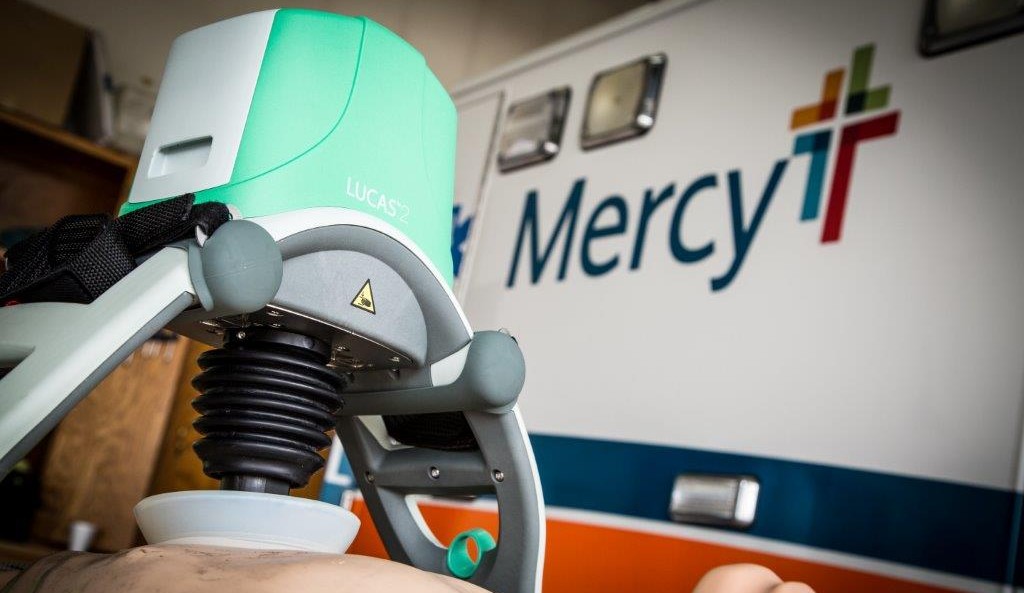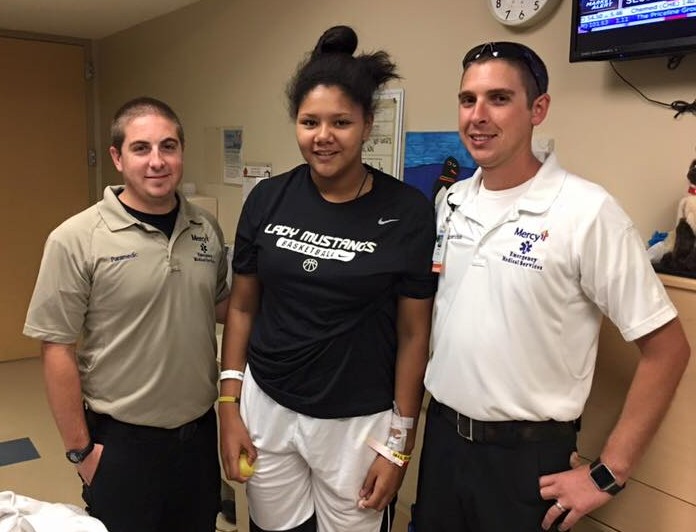 Media Contacts
Meredith Huggins
El Reno, Guthrie, Kingfisher, Oklahoma City, Watonga