March 27, 2017
JOPLIN, Mo. – A local non-profit and Mercy have been given grants by Mercy Auxiliary of Joplin.
Grants totaling $34,807 were awarded to Mercy Clinic Webb City Schools ($14,163), Mercy Hospital Joplin Central Sterilization ($10,110), the hospital's safety department ($5,000), the hospital's laboratory services ($3,034) and Ronald McDonald House of the Four States in Joplin ($2,500).
"It's extremely gratifying to be able to provide these grants," said Rex Hunt, auxiliary president.
One of the missions of the Mercy Auxiliary, a volunteer organization founded in 1954, is to use funds raised in support of Mercy Hospital Joplin to benefit patients in the Four States. Some of the monies come from proceeds at the Mercy Gift Shop.
The auxiliary has volunteer opportunities throughout the Joplin area. For more information, contact Paula Moore at 417-556-2265 or paula.moore@mercy.net.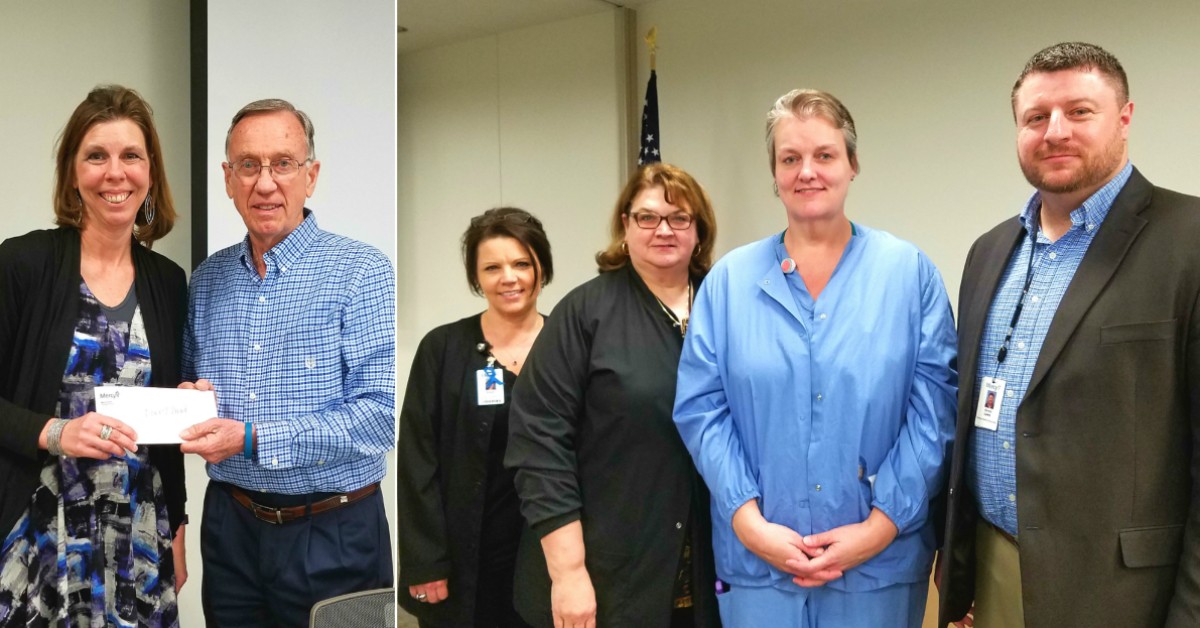 Media Contacts