March 29, 2017
A physician who grew up locally is leading a new clinic offering primary and after-hours care conveniently located in Mercy Hospital Carthage.
Mercy Clinic Family Medicine and After Hours Care – Carthage held a ribbon cutting and blessing Wednesday, March 29 at Mercy Hospital Carthage, 3125 Dr. Russell Smith Way. The event included prayers and light refreshments.
Family medicine appointments are available from 8 a.m. to 5 p.m. Monday through Friday. After-hours care is from 5 to 10 p.m. weekdays and 9 a.m. to 7 p.m. Saturday and Sunday.
Leading the medical team is Dr. William Park Triplett, who was previously the company doctor for five years at Leggett & Platt in Carthage. Dr. Triplett, who has a medical degree from the University of Missouri and is board-certified in family medicine, focuses on chronic disease management and preventative medicine. He also specializes in wound care.
Dr. Triplett will provide family medicine care for pediatrics (ages 5 and up) to geriatrics. Mary Anne Loftis, a board-certified family nurse practitioner, will provide after-hours, walk-in care for minor injuries and illnesses such as coughs, flu, sore throats and earaches.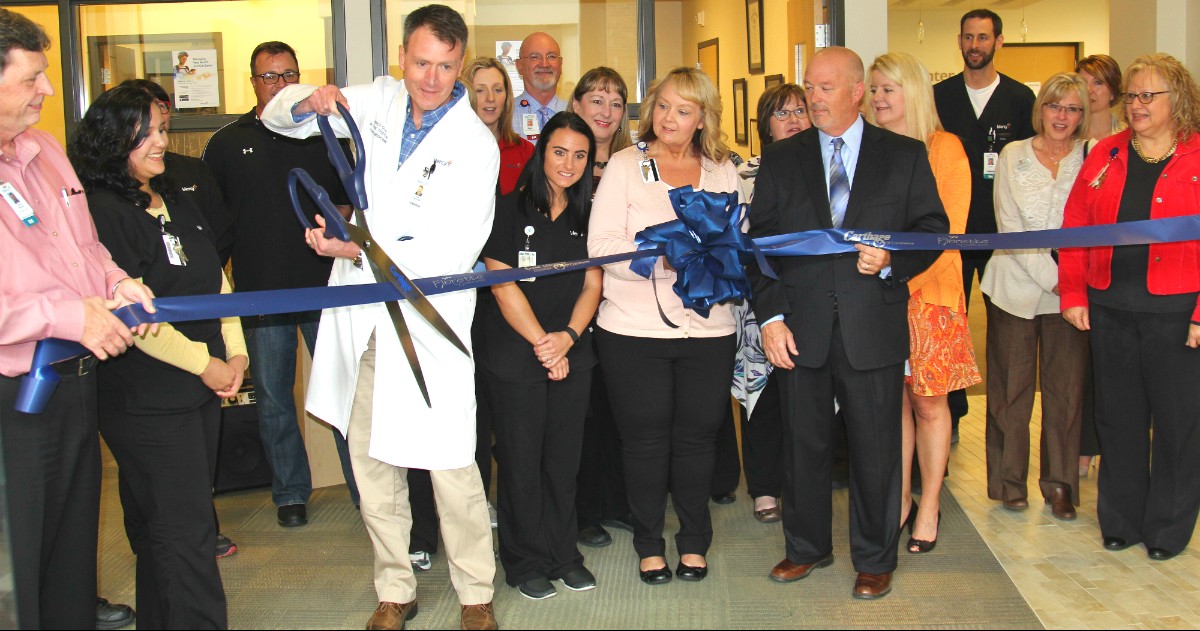 Having family medicine and after-hours care at a hospital has a couple of advantages, according to Dr. Triplett. One is easy access to a variety of services such as radiology and lab tests. The second is having an emergency department onsite.
"This is a great opportunity and a chance for me to have diverse experiences at Mercy," he said. "I'm excited to be a part of this new project."
Dr. Triplett has 15 years of clinical experience in outpatient primary care, acute care and military medicine, including a stint at the Veterans Affairs outpatient clinic in Mount Vernon. He was a flight surgeon in the U.S. Air Force and had combat deployments to Afghanistan, Turkey and Saudi Arabia. He remains a flight surgeon with the Missouri Air National Guard.
He is a graduate of Carl Junction High School and Missouri Southern State University in Joplin. It was in high school when he became interested in biology and first had an inkling that he might want to go into the medical field.
"I was interested in the combination of science and human interaction, so decided to become a doctor," he said of earning a bachelor's degree in biology at MSSU.
Growing up in the Joplin area made it easy for Dr. Triplett to choose to practice medicine locally.
"I like the rural mindset and I like Midwestern and Southwest Missouri people," he said. "They're my kind of folks."
For more information or to make an appointment, contact Mercy Clinic Family Medicine and After Hours Care – Carthage at 417-359-1830.
Check out Dr. Triplett and Mary talk about the new clinic on Fox 14/KOAM.
Practice
Media Contacts