March 29, 2017
Congratulations to nurse manager Teresa Pasley and the entire staff on Two East for 529 days with zero hospital-acquired pressure injuries. 
"This is a wonderful accomplishment that we strive to see with every unit in the hospital," said Audrey Moyer-Harris, Mercy Wound Care Manager. "It takes dedication from the whole team of nurses and PCTs to reach this outstanding achievement."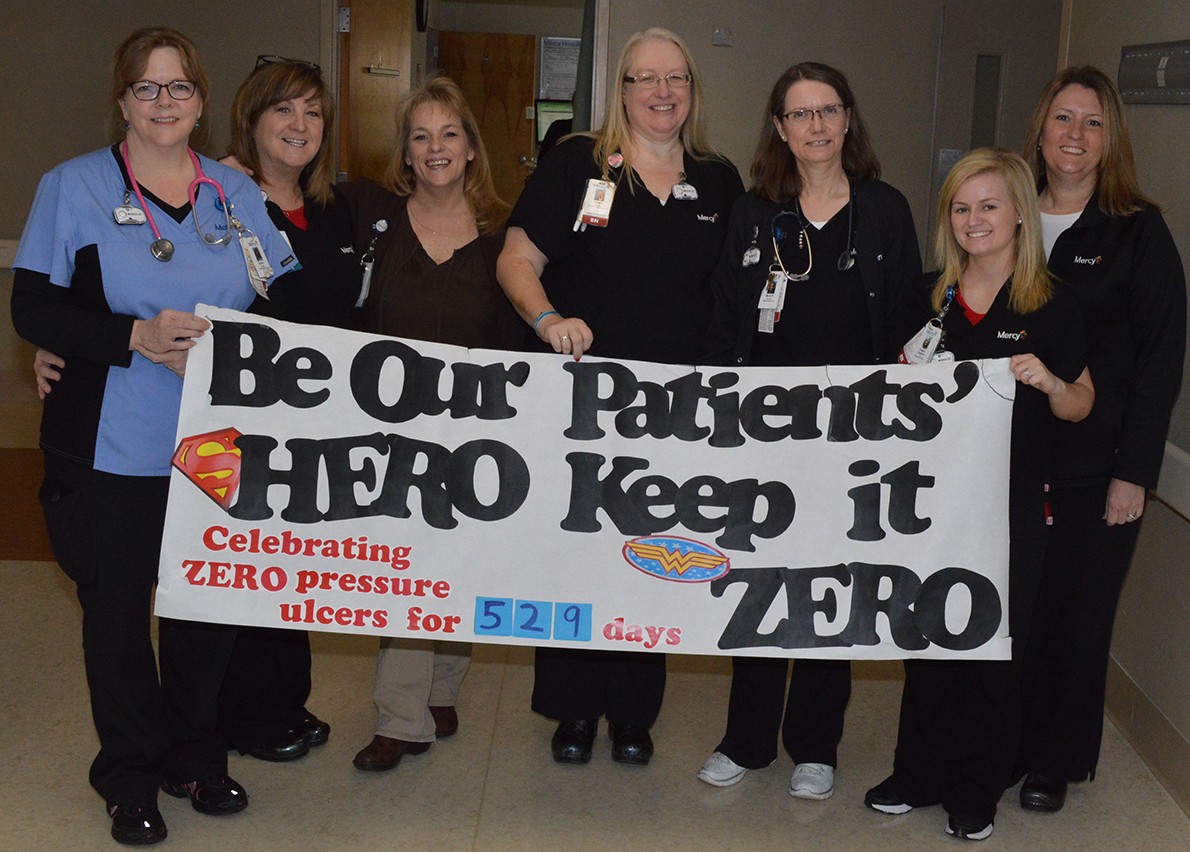 Staff utilizes preventative approaches including the Skin Pathway/Braden Scale, consulting other Wound Care, Dietary, PT/OT and others, and of course, the consistent efforts of the "Turn Team" making sure the patients that are unable to reposition are turned every two hours and assessed.
According to national studies a pressure ulcer can develop during a 24-hour period, and each year in the US more than 2.5 million people are affected by pressure ulcers and 60,000 people die as a result of those injuries.
The team includes RNs Marty Brummel, Gail Bryant, Cheryl Buerk, Gina Cadenhead, Deanna Diebold, Michelle Downs, Kelly Duff, Kristen Faulkner, Hannah Hoehn, Marty Luetkemeyer, Megan Schindler, Aaron Shewcraft, and Tonya Stafford; and PCTs Jennifer Allen, Pat Ballance , Gigi Bollinger, Haley Difani, Sherry Haidar, Bonnie Hartley and Heather Wedde.
Media Contacts