March 31, 2017
Patients at Mercy Hospital Watonga now have easier access to specialists and more doctors thanks to upgraded technology.
Six patient rooms have been equipped with telemedicine capability. The $60,000 investment, which involves two-way audio and video technology, provides a greater number of patients in surrounding communities access to physicians like Dr. Ariel Lufkin.
Although his office is at Mercy Hospital Oklahoma City, Dr. Lufkin only sees patients remotely at Mercy Hospital Watonga and a few other rural Mercy facilities. He said the upgraded equipment gives telemedicine-dedicated physicians more freedom to interact with patients.
"Before the new rooms, we used a cart equipped with a computer and high-definition camera to see patients," Dr. Lufkin said. "The process relied heavily on somebody to bring the cart from room to room. There was a lot of coordination involved in making sure everybody was in the right place and on the same page."
In addition to saving time by giving patients quicker access to physicians, Dr. Lufkin said the new equipment frees up other providers like Miranda Cash, an advanced practice registered nurse and certified nurse practitioner who joined Mercy Hospital Watonga in January.
"Our nurses are able to see and take care of patients while myself and other physicians focus on different patients," Dr. Lufkin said. "It allows faster treatment and results."
The concept of telemedicine was introduced at Mercy Hospital Watonga in 2015. Used alongside Mercy's comprehensive electronic health record system, physicians and specialists across Mercy's four-state region can access vital patient information including lab work, medications and health history for diagnosis and treatment.
"Many patients do not have the time or resources to travel a long way for care," said Bobby Stitt, administrator of Mercy Hospital Watonga. If a rural patient is admitted to a hospital in a larger city, oftentimes family members are unable to make frequent visits. "Telemedicine allows us to keep our patients and family members at home where they are most comfortable."
Mercy Hospital Watonga has 25 beds with three family physicians and more than 60 co-workers. In 2016, it was the only hospital in Oklahoma and one of only 50 rural hospitals across the nation to be named a "Community Star" by the National Organization of State Offices of Rural Health for its commitment to area residents.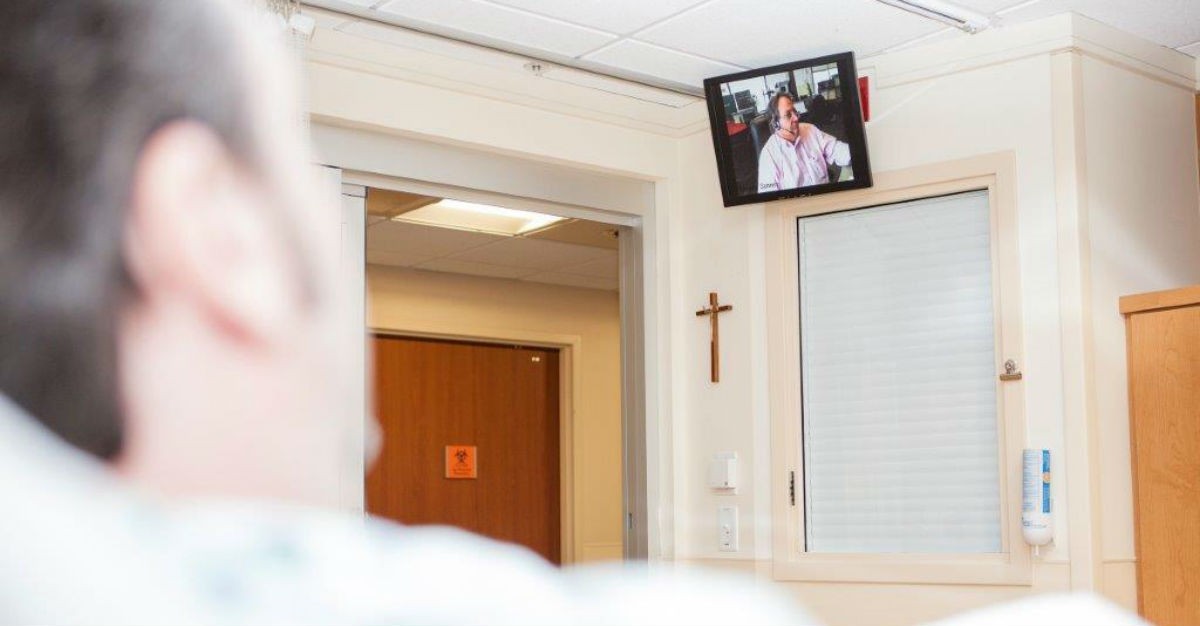 Media Contacts
Meredith Huggins
El Reno, Guthrie, Kingfisher, Oklahoma City, Watonga