April 4, 2017
Heart problems are among the most serious health issues a person can face, but Mercy Clinic Cardiology and Heart Care and Mercy Clinic Cardiac, Thoracic and Vascular Surgery are equipped with a village to expertly provide solutions.
Five nurse practitioners who work alongside 12 physicians in Mercy's heart program are a vital part of that village. They are with patients and their families every step of the way – from diagnosis, to treatment, surgery, recovery and follow-up.
As a result, patients develop a comfort level, said Corinne Stevens, a board-certified family nurse practitioner.
"When patients come to see us, we can be a little bit less formal, explain things at a more basic level and have a closer relationship with the patient," she said. "I always want them to leave my office with a peace and understanding of what's going on and that they will be well taken care of."
Stevens and the four other nurse practitioners are in one of two groups: the problem finders and the problem solvers.
"We're (cardiology) like the plumbers and electricians, and they're (cardiac) like the construction workers," said Brenda Cupp, who has a doctor of nursing practice degree and is a board-certified family nurse practitioner.
The cardiology side of the program is responsible for assessment, diagnosis and treatment of complex cardiovascular disease management. Dr. Cupp and Renee Bateman work alongside physicians to provide cardiac testing and diagnostics, cholesterol and hypertension management, prescribing and managing cardiac medications and other advanced, technological therapies that improve patient outcomes and enhance quality of life. This includes the Heart Failure Center, an outpatient clinic that helps patients manage their disease and stay in control of their health.
The cardiac, thoracic and vascular side is where patients go when their problems progress to needing surgery. Stevens serves with JaAnna Guillory and Amanda Lumpkins, certified family nurse practitioners. They work alongside physicians to provide a full range of surgery and treatments for coronary artery bypass, benign and malignant diseases of the lungs, esophagus and heart, vascular disease and more.
"We all work together as a team," Stevens said. "We collaborate on the care of most patients. We're in each others' offices and learning from each other. We all like each other, and the five of us are a great team to take care of a person's total needs."
The department also provides outreach clinics in the Four States region. The nurse practitioners see patients in Joplin, Neosho, Nevada and El Dorado Springs in Missouri, Columbus, Fort Scott and Frontenac in Kansas and Miami in Oklahoma.
"It's a benefit for the patients that we can bring our specialized level of care to them," Stevens said.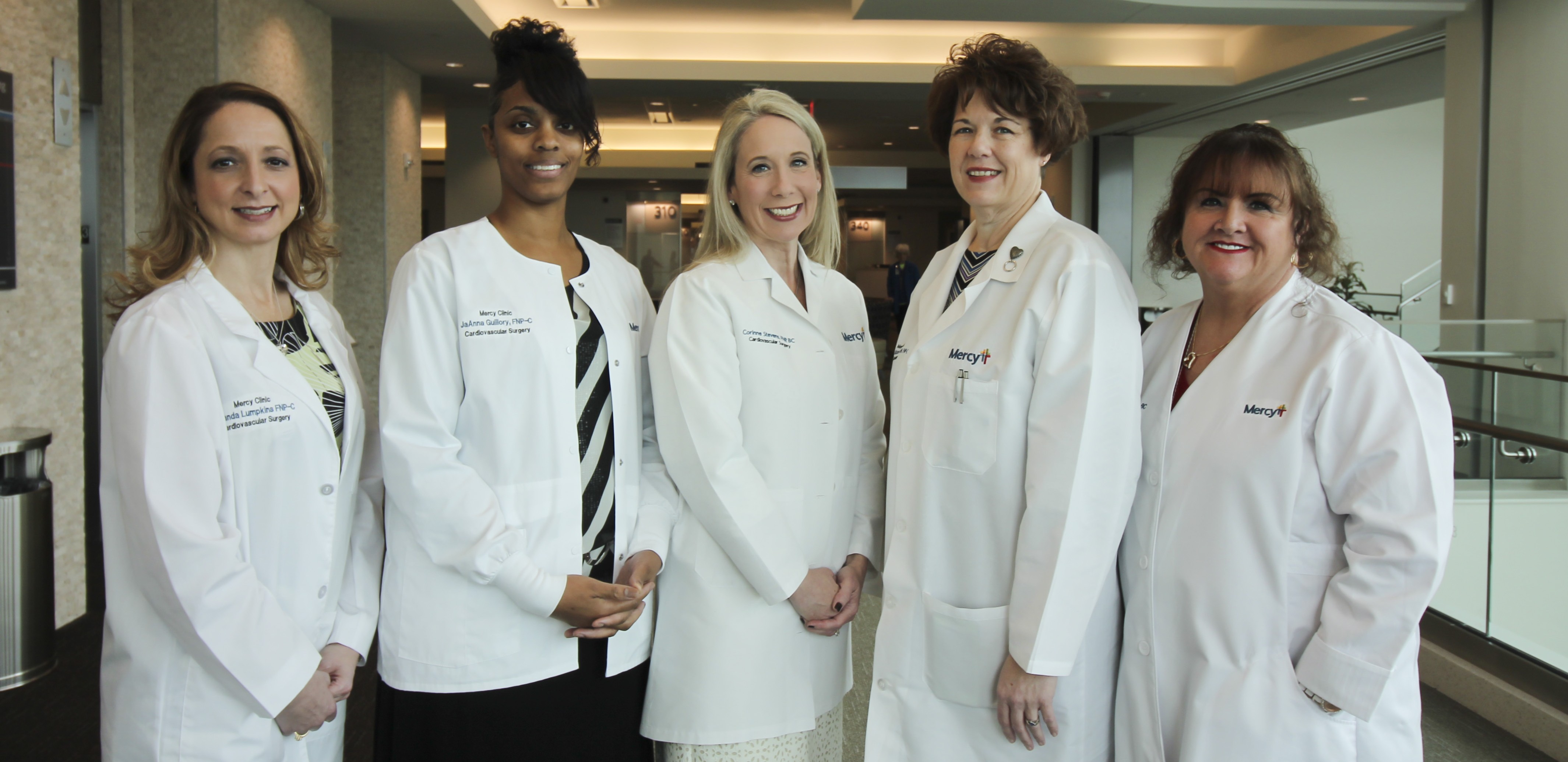 Practices
10 S. Treaty Road
Miami, OK 74354
10 S. Treaty Road
Miami, OK 74354
2550 Lusk Drive
Neosho, MO 64850
Media Contacts