April 5, 2017
ST. LOUIS - As it warms up, more people come out of their hibernation and want to spend time outdoors.
To help you get moving outdoors this spring, Mercy is offering its eight-week FIT Club beginning April 13. Led by health care professionals, FIT Club is for all ages and fitness levels. Participants receive plenty of encouragement and support as they learn about injury prevention, heart health, nutrition tips and proper workout gear. Walkers and runners will cap off their training with a local run/walk.
Here are the FIT Club details:
Eight-week training session.

Thursdays, April 13 - May 30 (Please note the last session falls on a Tuesday.)

Time: 5 to 6:30 p.m.

Location: Millennium Park at 902 Mason Rd., Creve Coeur.

Race day is Saturday, June 3 at the Creve Coeur Heart-to-Heart event

Cost: $40 registration fee includes weekly training and education, race entry fee, race t-shirt and FIT Club t-shirt.
Register online or call for more information, 314-251-1915. Registration is open until April 27.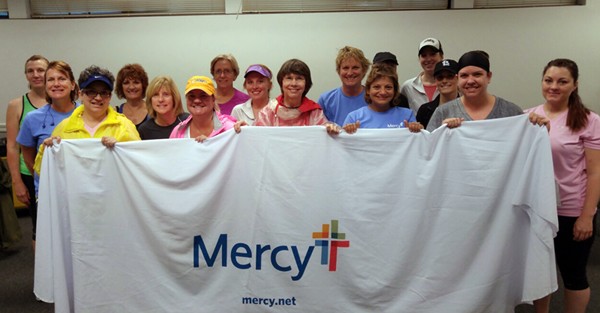 Media Contacts