April 6, 2017
The Mercy Jefferson Limb Preservation Symposium on March 31 welcomed more than 150 attendees including physicians, nurses, nursing home administrators and other health professionals, but it was a former patient who stole the show. 
The continuing education program focused on advanced treatment of lower extremity wounds and a team approach on limb preservation. A highlight of the program was the testimonial by patient Patricia Jones, who avoided aputation thanks to treatment at the Mercy Wound Care Center Jefferson.
"Because of treatment within our Wound Center, she still is able to be independent, to walk and to live. She shared the story of her mother who was not so lucky," said Michele Meyer, vice president of operations at Mercy Hospital Jefferson. "Thank you to Audrey Moyer-Harris who had the vision and the passion to coordinate and lead the event."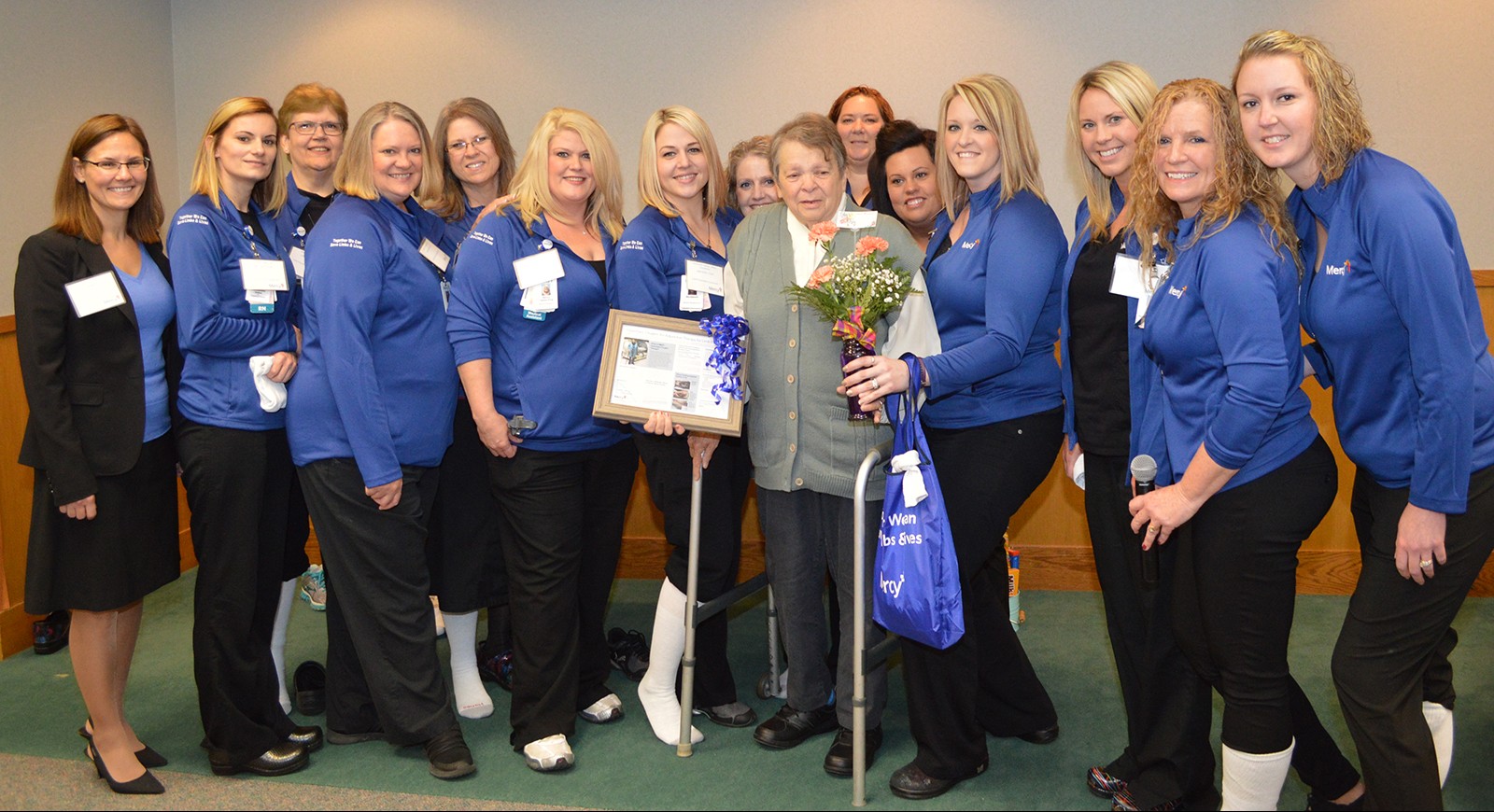 Special thanks to the planning committee who helped Audrey in creating the event including Dr. Julie Weber, Dr. Bassam Roukoz, Michael Reed, Angela Roberds, Crystal Belsher, Deb Cambron, Lisa Whaley, Ami Faerber, Dana Baldwin, Chandra Steuve, Jamie Essary, and Judy Huffman. 
Program presenters were Sister Claudia Ward, who started the day with inspiration and fun, plus Dr. Weber, Dr. Roukoz, Dr. Ray Weick, Dr. John Felder, Roger Shindell, Ami Faerber, Desmond Bell, Shelly Blankenship, Alex Bryant, Dr. Vito Mantese, Dr. Nawras Makshida, Patty Lael, Monica Rozier, Sharon Greco, and Cynthia Ann Fleck.
Media Contacts