April 7, 2017
The third phase of a four-part remodeling project rebuilding the Mother Baby Unit on the Third Floor of Mercy Hospital Jefferson opened April 10. The unit now has opened two all-new caesarean section surgical rooms, new labor and delivery suites and updated post-partum rooms along with a new nursery and all its amenities.
An open house and tours are planned following the final phase remodeling of the nursing station and entrance to the unit. That project is expected to be completed in August.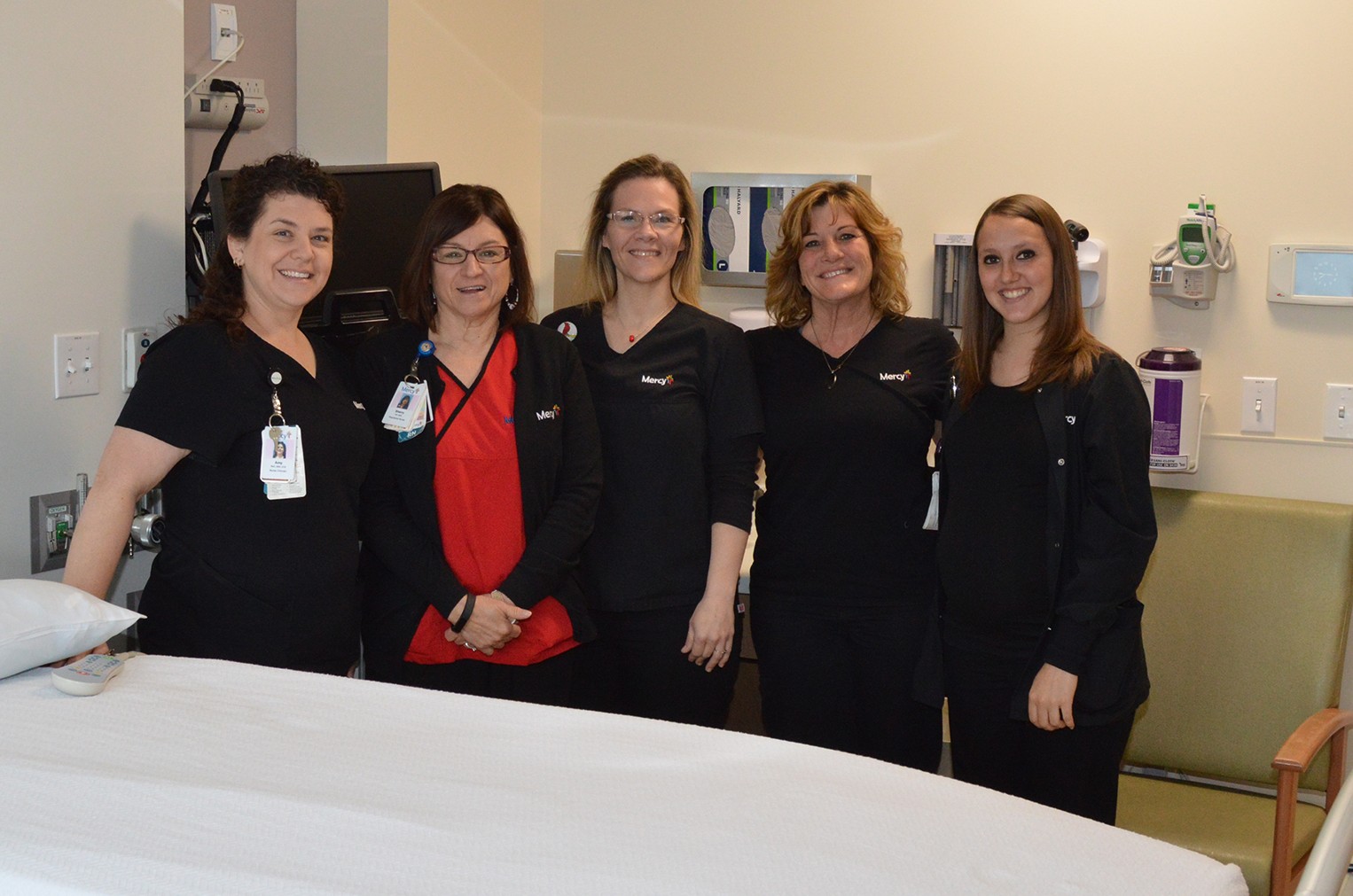 The new main entrance to the hospital is scheduled to open for May 22. The covered canopy with its full window lantern, reflecting pond, and stone and brick finish will provide a glimpse of the exterior design for the hospital make-over. Inside the doors, patients and visitors will find improved wayfinding and better access.
Construction of the all-private room patient tower and new cancer center continnue to make good progress and are expected to open in December. The new clinic entrance near the north medical office is scheduled to open in January.
When the new main entrance opens, the existing entrances on the front of the hospital nearer to the north medical office will be closed. Patients visiting physicians in the north offices should enter the new main entrance, or the most convenient access will be available on the ground floor near the outpatient rehab gym in Therapy Services. 
Media Contacts