April 11, 2017
Two Lebanon traditions will merge next month, but with the same goal at the finish line: to benefit cancer and heart patients in the Ozarks.
On May 20, the Mercy Me Run – Peace Love Cure will bring together hundreds of runners, joggers, walkers and families to the grounds of Mercy Hospital Lebanon. Now in its 14th year, the event features 5K and 10K races, as well as a 1M Heart Walk.
"We're also honored to merge with the Peace Love Cure team, who have successfully mobilized the community to raise tens of thousands of dollars for an incredible cause, year after year," said Karen Simpson-Neasby, vice president of Mercy Health Foundation.
This will be the fourth outing for Alee Becker. She and her sister, Claudia Becker, have raised more than $23,000 in honor of their late grandmother, Sharon Brown, who lost a battle with cancer a few years ago. This year's event will benefit the "Brighten the Journey" fund, which will help provide special services like iPads, ear buds, journals, manicures and more to patients receiving chemotherapy at the Curry Cancer Center.
"Alee is keeping true to her mission to honor her Gamee," explained Alee's mother, Lori Becker. "We're so proud to see her work with Mercy to ensure cancer patients get the best care possible."
Registration has begun for all races; the cost to register on or before Saturday, April 15, is $15 for adults and $10 for anyone 17 and under, and also includes a t-shirt. After that, registration will cost $20 for adults and $15 for children. Prices then go up $5 the week of the event.
Online registration is available through 11:59 p.m. Friday, May 19. Packet pickup is available Friday, May 19, from 10 a.m. to 6 p.m. at Mercy Hospital Lebanon. Day-of registration will run from 7 to 8:15 a.m. at the medical building entrance. To sign up or get more information, click here or call (417) 533-6192.
Both races kick off at 8:30 a.m. Saturday, May 20, in Mercy Hospital Lebanon's south parking lot near Mercy Urgent Care and Mercy Family Pharmacy Lebanon, following the singing of the National Anthem. An awards ceremony will be held immediately following. The top male and female from each race will receive a trophy; the top three in each age division in both races will receive medals. Parking will be available at the hospital south lot near urgent care and the pharmacy.
The Mercy Me Run – Peace Love Cure is sponsored by Seegar Toyota of St. Robert and Emerson Climate Technologies. The event also features a 1M Heart Walk, hosted by the Mercy Hospital Lebanon Auxiliary.
To join the Mercy Me Run's Facebook event, click here.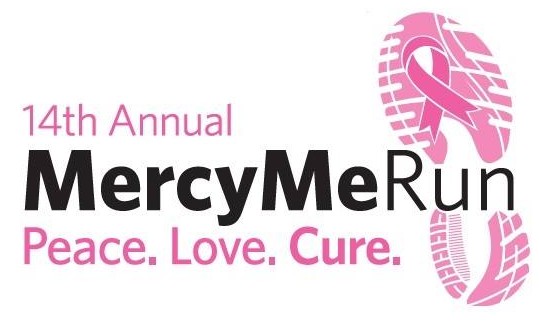 Media Contacts
Sonya Kullmann
Berryville, Branson, Cassville, Lebanon, Mountain View, Rolla, Springfield, Aurora