April 12, 2017
Priscilla Atwood, a registered nurse in the cardiovascular intensive care unit (ICU) at Mercy Hospital Joplin, tries to treat others as she'd like to be treated. Thus, it's no surprise she was selected as the hospital's third DAISY Award recipient April 7.
"I always talk to patients and make sure they are treated with dignity because you never know when you may be the next one lying there," Atwood said after receiving the award, which "honors the superhuman work nurses do for patients and families every day."
An acronym for Diseases Attacking the Immune SYstem, The DAISY Foundation was formed in 1999 by the family of J. Patrick Barnes, who died at age 33 of complications of a rare bleeding disorder. The nursing care he received when hospitalized profoundly touched his family, which created the DAISY Award to say "thank you" to nurses everywhere.
Previous Mercy Hospital Joplin winners are registered nurses Judi Pim, who works in the surgical department, and Cindy Harnar, who works in the Mercy Kids neonatal ICU.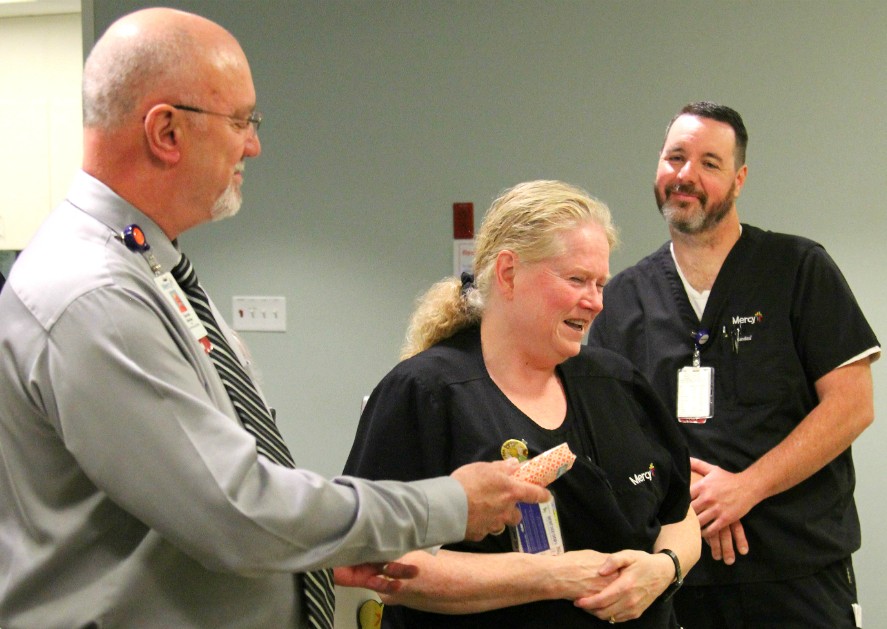 Media Contacts