April 12, 2017
CHESTERFIELD, Mo. – Seven Mercy hospitals in Arkansas, Kansas and Missouri are among the high-performing hospitals across the U.S. to receive an A for its commitment to reducing errors, infections, and accidents that can harm patients.
Hospital Safety Scores assigns A, B, C, D and F letter grades to hospitals nationwide and provides the most complete picture of patient safety in the U.S. health care system. Those scores were announced today by The Leapfrog Group, a national nonprofit patient safety advocate.
"Throughout Mercy, we are devoted to the best patient experience possible, and patient safety is a key component of our outstanding service and compassionate care," said Dr. Keith Starke, senior vice president and chief quality officer. "This acknowledgment from The Leapfrog Group confirms the skill and commitment of our physicians, clinical caregivers and all co-workers."
The seven Mercy hospitals honored with an A grade from Leapfrog are in Fort Scott*, Kansas; Fort Smith and Rogers, Arkansas; Crystal City, Joplin, St. Louis and Washington, Missouri.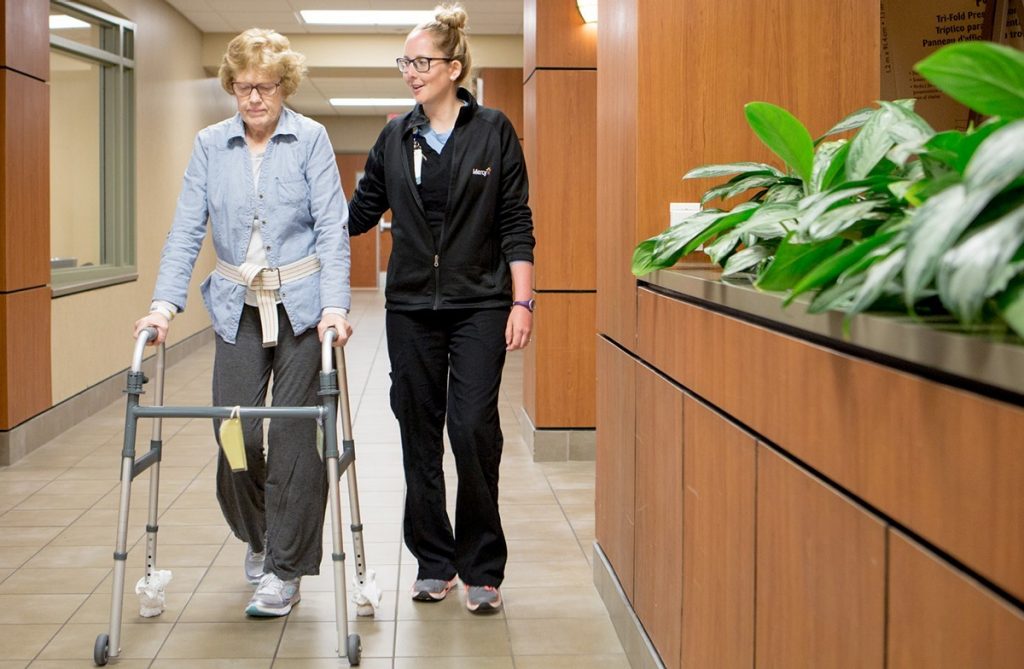 Seven Mercy Hospitals earned A grades from the Leapfrog Group in April 2017.
"Hospitals that earn top marks nationally in the Leapfrog Hospital Safety Grade, have achieved the highest safety standards in the country," said Leah Binder, president and CEO of The Leapfrog Group. "That takes commitment from every member of the hospital staff, who all deserve thanks and congratulations when their hospitals achieve an 'A' Safety Grade."
Developed under the guidance of an expert panel, the Leapfrog Hospital Safety Grade uses 30 measures of publicly available hospital safety data to assign A, B, C, D and F grades to more than 2,600 U.S. hospitals twice per year. It is calculated by patient safety experts, peer-reviewed, fully transparent and free to the public.
Click here to see the hospitals' full grades, and to access consumer-friendly patient tips for staying safe in the hospital.
About The Leapfrog Group
Founded in 2000 by large employers and other purchasers, The Leapfrog Group is a national nonprofit organization driving a movement for giant leaps forward in the quality and safety of American health care. The flagship Leapfrog Hospital Survey collects and transparently reports hospital performance, empowering purchasers to find the highest-value care and giving consumers the lifesaving information they need to make informed decisions. The Leapfrog Hospital Safety Grade, Leapfrog's other main initiative, assigns letter grades to hospitals based on their record of patient safety, helping consumers protect themselves and their families from errors, injuries, accidents, and infections.
Media Contacts
Bethany Pope
St. Louis, St. Charles, St. Louis - South, Troy, Festus