April 19, 2017
Cafeteria cook Marti Smith put her culinary talent to the test at the Skills USA Missouri cooking competition as a member of the Jefferson College ATS team. Her efforts were rewarded with a third place bronze medal finish and a $1,000 scholarship.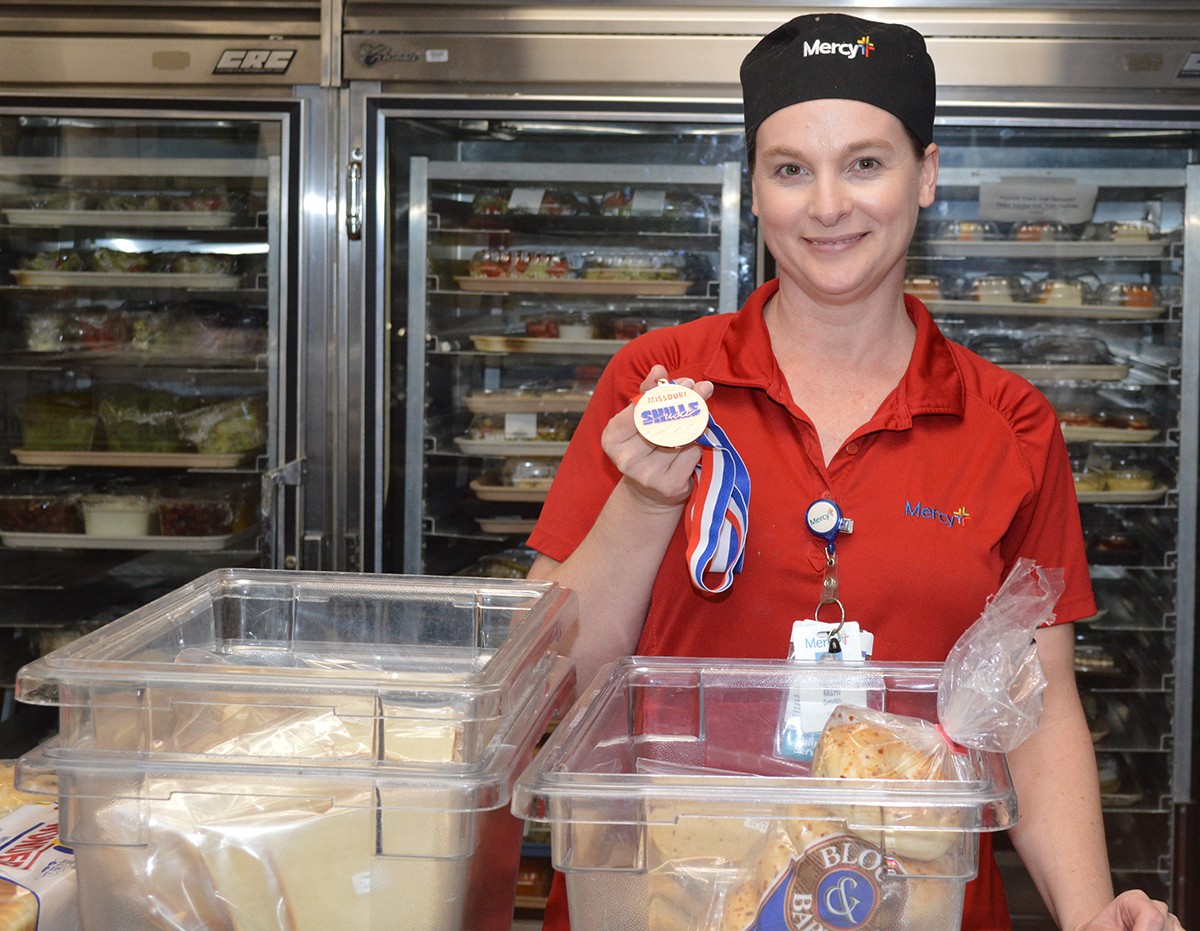 Contestants were given a mystery basket of ingredients and asked to create a full meal in a timed competition. The basket contained salmon, chicken, bacon, orzo, sweet potatoes, Brussels sprouts, cauliflower, mushrooms, sausage, zucchini, brie cheese, split peas, lettuce and an orange.
Marti turned those components into a sweet potato deviled eggs appetizer; split pea and bacon cream soup; a vegetable salad with a poached egg; and two entrees, herbed chicken with veloute sauce, duchess potatoes, zucchini and mushrooms, and salmon with orange gastrique sauce, orzo and broccoli.
The menu required demonstration of several cooking skills as part of the competition. Marti had to prepare a whole chicken using 10 different knife cuts, make stock, clarify butter, consommé a tomato, peel a pepper, poach an egg, make a vinaigrette and mayonnaise, cook one entrée in moist heat and the other in dry heat, and utilize a gastrique and veloute sauce in the preparation.
Marti has been honing her skills in the Mercy Jefferson kitchen since June 2012.
Media Contacts