April 19, 2017
Dozens of kites will paint the Enid skies April 29-30 for the popular "Kites Over Enid" festival. 
The two-day event provides fun for the entire family, including demonstrations by experienced kiters. 
Last year, "Beaudreaux" - a 300-foot octopus from Austin, TX made an appearance. 
To learn more about the event, click here.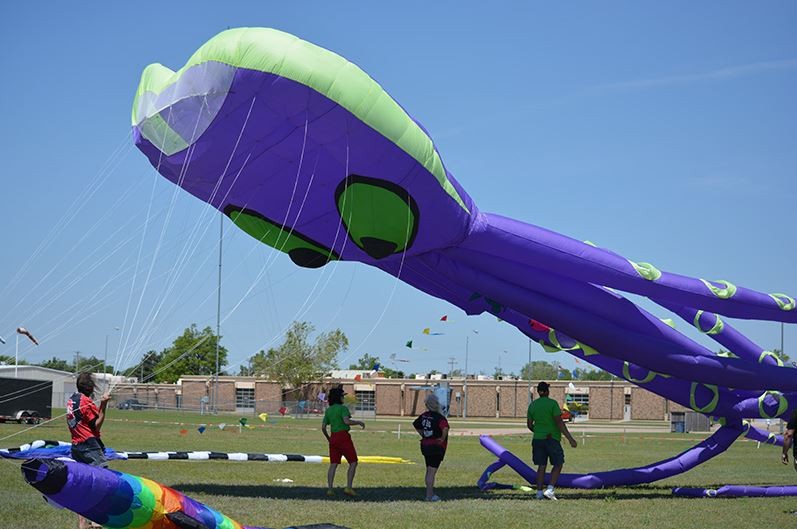 Media Contacts
Meredith Huggins
El Reno, Guthrie, Kingfisher, Oklahoma City, Watonga