April 25, 2017
Scarlett Tomasi would like nothing better than for no one to be the victim of sexual assault and domestic violence in the Four States area.
It's a big task, but one the registered nurse in Mercy Hospital Joplin's Emergency Department is willing to take on as program coordinator of the Sexual Assault Nurse Examiner (SANE) program at the hospital. She has lots of help.
The Four States No More campaign is kicking off in April during national Sexual Assault Awareness Month. The new partnership is between Mercy, Choices Medical Services, Lafayette House and Freeman Hospital West's SANE program in Joplin, as well as emergency departments at Via Christi Hospital in Pittsburg, Kan., and Integris hospitals in Miami and Grove, Okla. It's tied to the national No More Project, which unites and strengthens a diverse global community to help end domestic violence, sexual assault and abuse.
"The campaign provides awareness, education and a list of resources, programs, shelters and more to help those who are victims of sexual assault and domestic violence," Tomasi said. "Our goal is to increase victims' willingness to report sexual assaults and domestic abuse to law enforcement. If we want to increase reporting, people need to know that there is help and resources are available in their geographic area."
Information on the regional campaign can be accessed on Facebook at www.facebook.com/fourstatesnomore (@fourstatesnomore or #FourStatesNoMore).
Victims seeking help, particularly those sexually assaulted in the last five days, can receive a free examination at one of the participating hospital's emergency departments. If victims are hesitant to file a criminal complaint, Tomasi still encourages them to have a free sexual assault exam because evidence can be held for up to 120 days.
Help is available every step of the way. Choices Medical Services offers a variety of post-assault screening, education and resources. Lafayette House provides a variety of services for women, children and families in Southwest Missouri that includes sexual assault crisis intervention and aftercare.
"The first step is the hardest," Tomasi said. "You did not deserve this. You are not alone, so let us help you."
With a patient's consent, treatment will include evidence collection, injury treatment and follow-up care facilitation in coordination with the Lafayette House.
Mercy's multidisciplinary SANE services include:
• Registered nurses with the most up-to-date training
• Anytime access to free forensic sexual assault exams
• Complete medical screenings at victim's request
• In-house social workers to help coordinate safe shelter
• Victim anonymity until she/he chooses to press charges
"We hopefully help patients get the justice they deserve," Tomasi said. "We hope with education that more survivors will come forward, increasing awareness of sexual assault in the Four States."
For more information about the SANE program, contact the Mercy Hospital Joplin emergency department at 417-556-2300.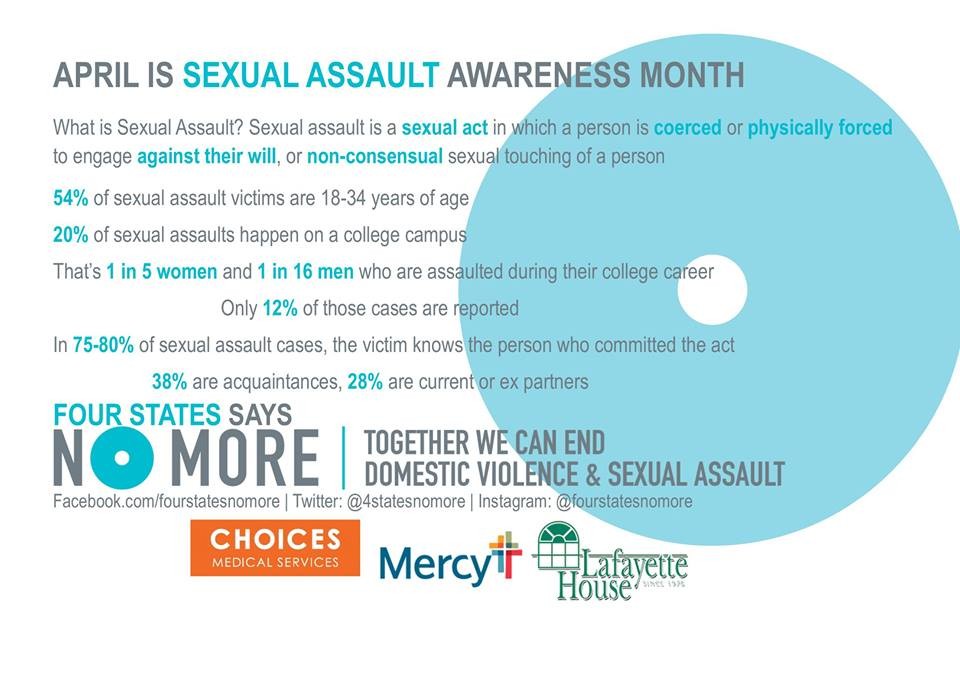 Practice
Media Contacts