April 28, 2017
By Mercy's Todd Nighswonger and Jaclyn Bardin
Whether they're greeting visitors, helping family members or serving patients, Mercy volunteers of all ages fill a variety of roles across Arkansas, Kansas, Missouri and Oklahoma.
"Mercy is blessed to have thousands of dedicated volunteers," said Kevin Minder, Mercy's executive director of mission and community health. "Whether it's a teenager or a retiree, our volunteers show the spirit of Mercy every day by greeting visitors with a friendly smile and an encouraging word, providing helpful information and doing everything they can to make their experience as pleasant as possible."
During national Volunteer Week, Mercy honors its volunteers, such as 13-year-old Jayden Browning at Mercy Hospital Joplin in Missouri or Myrtie Clarke, 68, at Mercy Hospital Ada in Oklahoma. For both, it's all about helping people, something Jayden's wanted to do for as long as she can remember.
"I've been waiting years to be old enough," she said of volunteering as soon as she turned 13 last summer, when she worked three 10-hour shifts a week until school started. "I love the atmosphere and the way everyone is treated at Mercy."
Jayden is trusted to perform about any task asked of adult volunteers, according to Patti Lett, volunteer services coordinator in Joplin.
"She's willing to do whatever we need," Lett said. "She takes on any and all tasks and never complains."
Jayden helps incoming patients, families and visitors find the location they need, assists  doctors' offices or outpatient services such as laboratory or radiology, locates wheelchairs, delivers flowers and cards, puts together information booklets for nursing units and more.
Not just any teen is allowed to volunteer at Mercy Hospital Joplin. Anyone interested must pass a screening process and show a high level of maturity. In addition, adult volunteers undergo a background check, and all volunteers are cleared medically and participate in orientation and ongoing training.
"They need people skills, and they need to be able to handle different kinds of people and situations," Lett said. "That's really an adult skill, so not all teens are able to do that."
During the school year, Jayden volunteers whenever she can during school breaks. With thoughts of possibly pursing a health care career, she plans to volunteer until she graduates from high school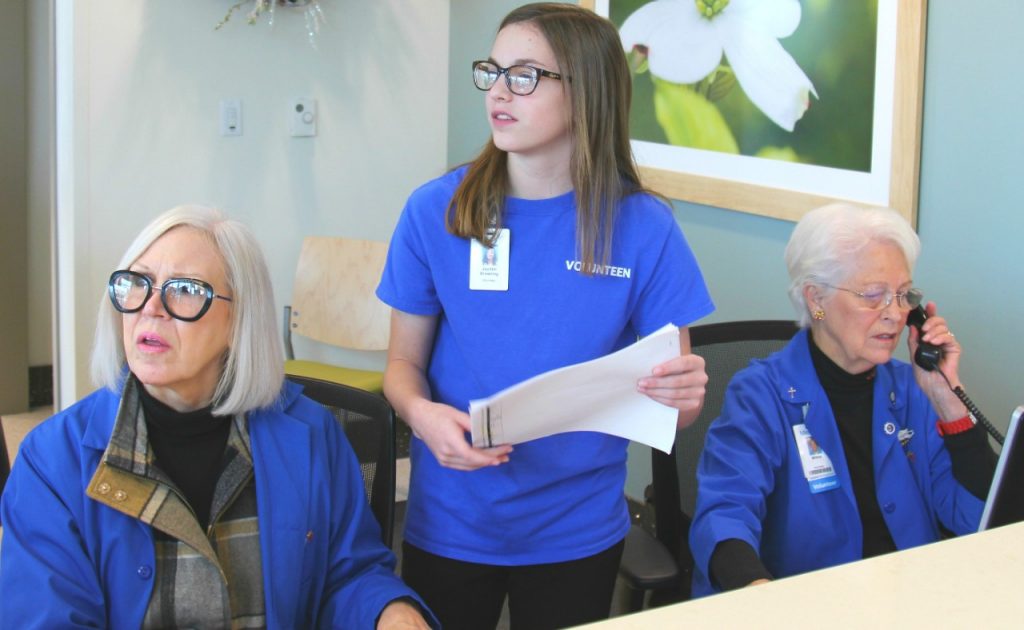 Jayden Browning, 13, fits in quite nicely with volunteers of all ages.
For the last six years, Myrtie has been volunteering her time and talents at Mercy Hospital Ada and has enjoyed every minute of it.
"I like to be an encourager and help people," Myrtie said. "Volunteering is a great way to do that."
Myrtie, who serves as the chair of Mercy Hospital Ada Auxiliary's Special Projects Committee, has been treasurer of the auxiliary for the last three years. She spent 25 years as a bookkeeper in the city clerk's office, so her role as treasurer is a good fit. She also volunteers once a week in the gift shop, which is her favorite volunteer activity.
"A lot of people who come into the gift shop may be visiting someone in the hospital, and sometimes they just need to talk," Myrtie said. "I love visiting with all different kinds of people."
As chair of the special projects committee, she and the team organize activities for members throughout the year, such as decorating the patient food trays on holidays.
"It kind of brightens it up for the patients that have to be in the hospital on a holiday," she said.
If you'd like to provide that bright spot in someone's day, considering volunteering with Mercy. Just call the nearest Mercy hospital in your community to get started.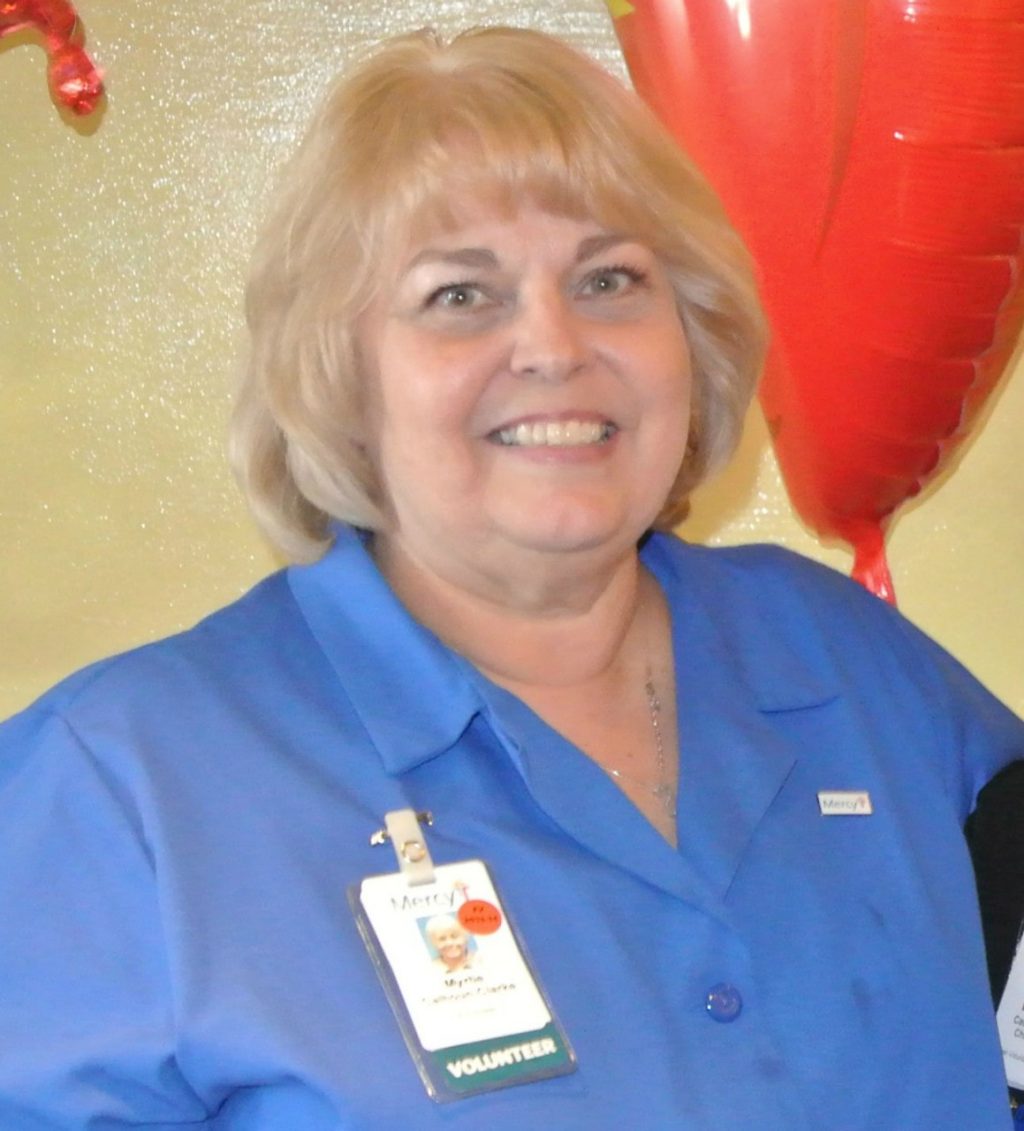 Myrtie Clarke says, "I like to be an encourager and help people. Volunteering is a great way to do that."
Media Contacts