May 2, 2017
May is National Stroke Awareness Month - do you know the warning signs? 
According to the Centers for Disease Control and Prevention, a stroke occurs somewhere in the country every 40 seconds. A stroke happens when blood flow is cut off to the brain causing tissue to die. It can result in death or permanent damage, and getting patients specialized care within three hours of first symptoms can greatly reduce the risk of lasting disability.
Symptoms include: 
Face: Ask the person to smile. Does the face look uneven?
Arm: Ask the person to raise both arms. Does one arm drift down?
Speech: Ask the person to repeat a simple phrase. Does the speech sound strange?
Sudden loss of vision: Is the person experiencing a sudden loss of vision?
Time: Don't waste time. Seek medical attention immediately.
Some things you can do to prevent a stroke include:
Know your blood pressure, cholesterol and blood glucose rates and keep them controlled.
Work with your doctor to determine if you have atrial fibrillation, which can lead to a stroke.
Stop smoking.
Drink alcohol in moderation, if at all.
Increase your daily exercise.
Eat low-sodium, low-fat foods.
Ask your doctor if you have problems with circulation.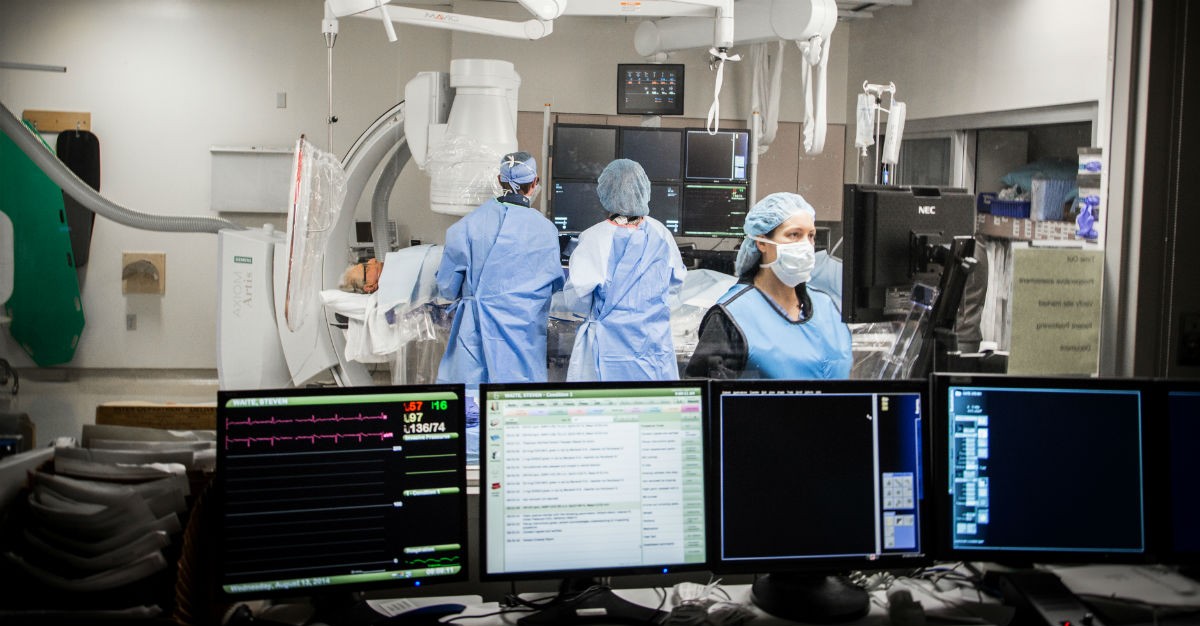 Media Contacts
Meredith Huggins
El Reno, Guthrie, Kingfisher, Oklahoma City, Watonga