Starting work as a nurse can be overwhelming to new graduates, with some new nurses becoming burned out even during the first year, said Toni Walker, a nursing educator for Mercy Hospital Northwest Arkansas.
Mercy Hospital hopes to ease the transition for new graduates with a nursing residency program that will begin this summer with 26 nurses. The 12-month program will include orientation classes, continuing education and monthly meetings where nurses will have a chance to discuss any issues they encounter. There will be a comprehensive curriculum delivered in a variety of education styles, including presentations, lectures, guided hands-on training and patient simulations.
In addition to the educational program, nurses will be placed on an assigned unit with a preceptor for one-on-one clinical experience. The length of time working alongside the preceptor will vary with each specific unit and each individual's learning needs.
Chief Nursing Officer Charlotte Rankin said health care systems must be innovative in their efforts to recruit and retain nurses. Mercy's new residency program will help prepare new graduates for success and increase Mercy's chances of keeping them long-term, said Rankin, who is also the hospital's chief operating officer.
Walker and fellow nursing educator Karl Bengs said nursing schools are adequately educating their students. What's driving the need for the nursing residency program is more about social and cultural issues.
"Millennials especially want more than traditional education," Walker said. "They want to make sure they feel adequately prepared. They want feedback. They want job satisfaction. They want to feel like they're helping people from Day 1."
Residency nurses will be hired to work in a specific department, but the residency program will include multidisciplinary work that allows the new nurses to work and observe in other departments. In addition, Walker and Bengs will be available to help students, whether they need advice about patient care or how to deal with stress.
"The overall goal is for our nurses to feel more prepared," Bengs said. "This helps everyone, including our existing staff members and of course our patients."
When they finish the program, the nurses will have a foundation of knowledge and tools that will serve them throughout their nursing careers, Walker said.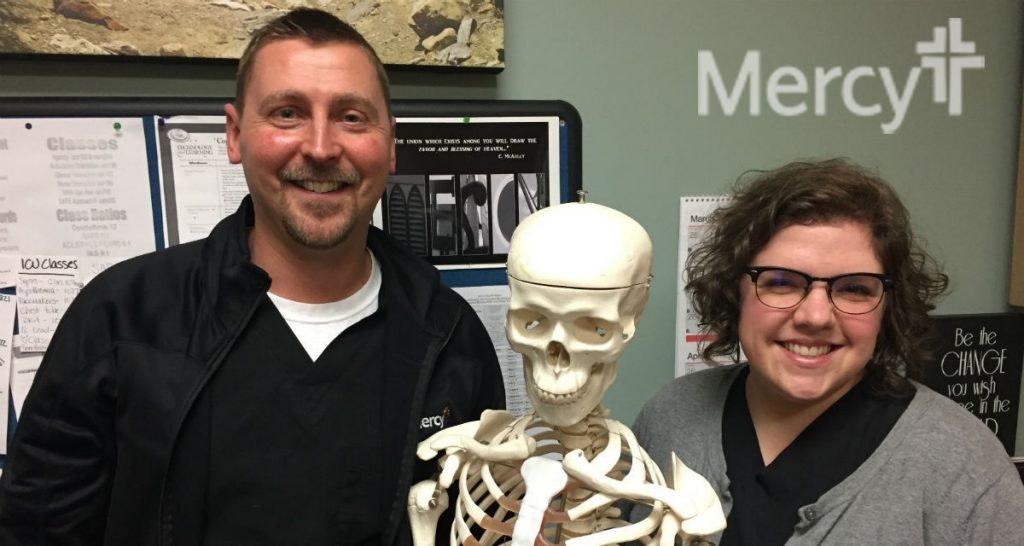 Mercy Hospital Northwest Arkansas nursing educators Karl Bengs and Toni Walker