May 11, 2017
People scheduled for surgery often ask about the qualifications of their surgeon, but don't consider another medical professional who will be in the room, the surgical technologist. Rachel Ray would like to change that.
Ray was among the proponents for establishing the Arkansas Surgical Technologists Registry, enabled by legislation earlier this year and set to go into effect July 1. The registry mandates qualifications for surgical technologists, including being certified by a nationally accredited surgical technology program, maintenance of that certification and a record free of drug-related convictions.
Surgical technologists – also referred to as "scrub techs" – help prepare an operating room for surgery, gathering and arranging all supplies and surgical instruments and establishing the "sterile field." Preparation involves aseptic technique in hand washing, opening sterile supplies and anticipating issues that might arise during surgery.
Typically, two surgical technologists "scrub in" for a procedure and one assists the surgeon. The other passes instruments, handles supplies, gives the surgeon sutures and labels specimens. After a surgery, technologists clean and dress the wound and apply bandages.
The registry will help ensure that patients know their surgical technologist is well trained and prepared, said Ray, who has worked as a surgical technologist for 22 years, currently at Mercy Hospital Fort Smith.
"Patients trust us to put our hands in and on their bodies. I hold myself to same accountability during your surgery as your nurse, surgeon and anesthesiologist," Ray said.
Surgical technologists also have a role in patient advocacy, Ray said. For example, while the patient is under anesthesia, the scrub techs make sure the patient is covered to assure their dignity, she said. Surgical technologists are also responsible for recognizing issues with the sterile environment and taking appropriate action.
"We have to be assertive, have a lot of drive and initiative and be sure of ourselves. We're the watch dogs for the patient," she said.
It took some time to persuade legislators that the Arkansas Surgical Technologists Act was necessary. Deborah Goad, a certified surgical technologist who is now an instructor at Vista College in Fort Smith, started the momentum, Ray said. Ray's most recent partners in the effort included Debbie Adair of Sparks Regional Medical Center in Fort Smith, Cynthia Lewis of University of Arkansas for Medical Sciences in Little Rock and Katie Bishop of Baptist Medical Center in Little Rock.
Ray said they all felt so strongly about sticking with the cause both to protect the integrity of the title they hold and to ensure patient safety.
There are 468 surgical technologists in Arkansas. Ray and the Arkansas State Assembly of Surgical Technologists will work to get the word out about the voluntary registry, which will allow working technologists to register under a "grandfather" clause if they have at least six months' experience.
The registry will be a great asset to surgical department leaders, said Jo Watson, director of surgical services for Mercy Hospital Fort Smith.  It will work similarly to a licensure board by clarifying the qualifications of all registered surgical technologists. 
"As a leader in the operating room, I will have additional tools when hiring surgical technologists that will help me maintain the quality of care we provide and also keep our patients safe," Watson said.
Ray said she believes the registry is a good step toward educating the public about the importance of surgical technologists in the operating room.
"The main thing I want people to know is that we are here to protect them and have their well being first in our minds," she said. "Patients deserve to know who is working on them."
Ray is treasurer of the Arkansas State Assembly of Surgical Technologists, and previously served as both president and vice president of the group. Last summer, she was elected to the national board of directors of the Association of Surgical Technologists.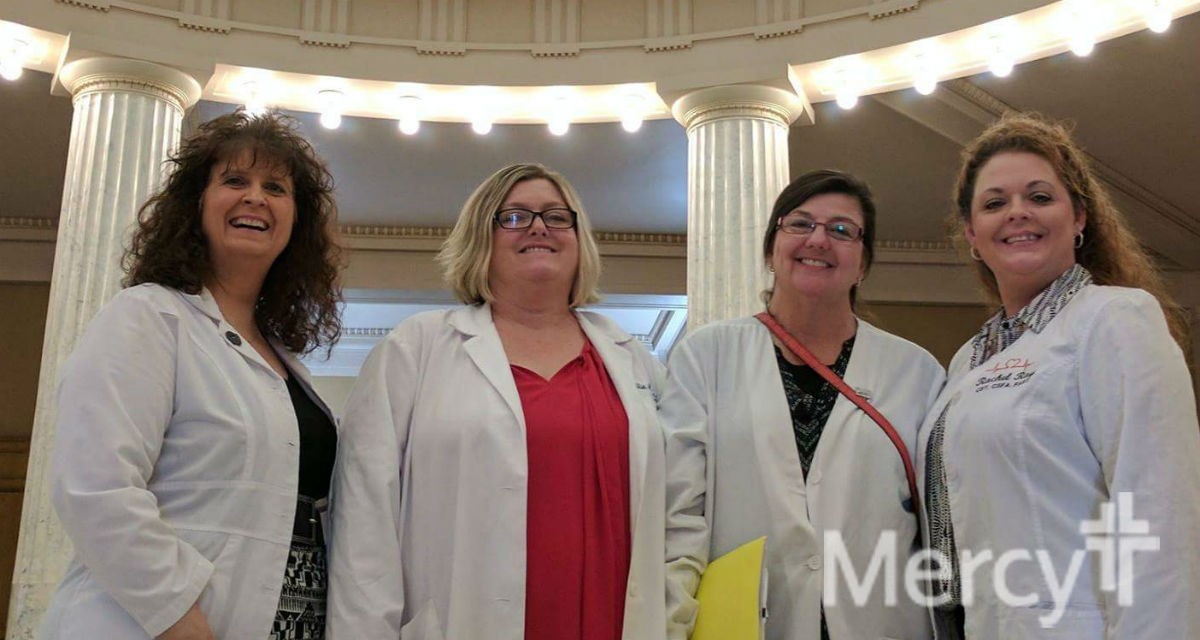 Media Contacts