May 11, 2017
JOPLIN, Mo. – Mercy Health Foundation's Women with a Mission, founded a year ago, presented its inaugural grant to the Mercy Hospital Joplin Neonatal Intensive Care Unit (NICU) on Thursday, May 11 in the fifth floor NICU waiting area at Mercy Hospital Joplin, 100 Mercy Way.
The $54,000 grant will help fund the purchase of a retinal camera to assist physicians in the evaluation of pediatric ocular diseases that could lead to blindness.
"I would like to extend our sincerest appreciation to Mercy Health Foundation's Women with a Mission for their generous donation, which will enable us to purchase the RetCam Shuttle," said Kathy Schoech, NICU nurse manager. "With advances in medicine, we are able to save smaller and more premature infants, who are at a much higher risk of developing retinopathy of prematurity."
Retinopathy of prematurity (more commonly known as ROP) is a disease that occurs in premature babies. It causes abnormal blood vessels to grow in the retina, the layer of nerve tissue in the eye that enables vision. This growth can cause the retina to detach from the back of the eye, leading to blindness.
The device captures digital ocular imaging to evaluate, establish a baseline and monitor ocular diseases to preserve eyesight. This highly specialized piece of equipment is mobile, which will allow the hospital's NICU to collaborate with other clinics to serve the needs of more patients who can benefit from this camera.
Women with a Mission strives to continue the mission of Mercy's founder, Catherine McAuley. For more than seven generations, Mercy has established a legacy of care giving and commitment marked by compassion and excellence that continues today, such as with the grant to the hospital's NICU.
"We're thrilled with the response we've had from our membership," said Miranda Lewis, executive director of Mercy Health Foundation Joplin. "From the first day, these women have been committed to making their gifts matter in a way that's most meaningful to them. It's been a pleasure to watch the group grow and see their efforts come to fruition in such an impactful way."
Membership is open to all women who support the mission of Mercy Hospital Joplin with a minimum $1,000 annual gift. Members are invited to two educational luncheons and two social events each year, as well as other special events hosted by Mercy Hospital Joplin and Mercy Health Foundation.
Each year, the society identifies health care needs within Mercy. Each member is an equal partner in the decision-making process as 100 percent of each gift directly supports selected projects. To become a member, click here.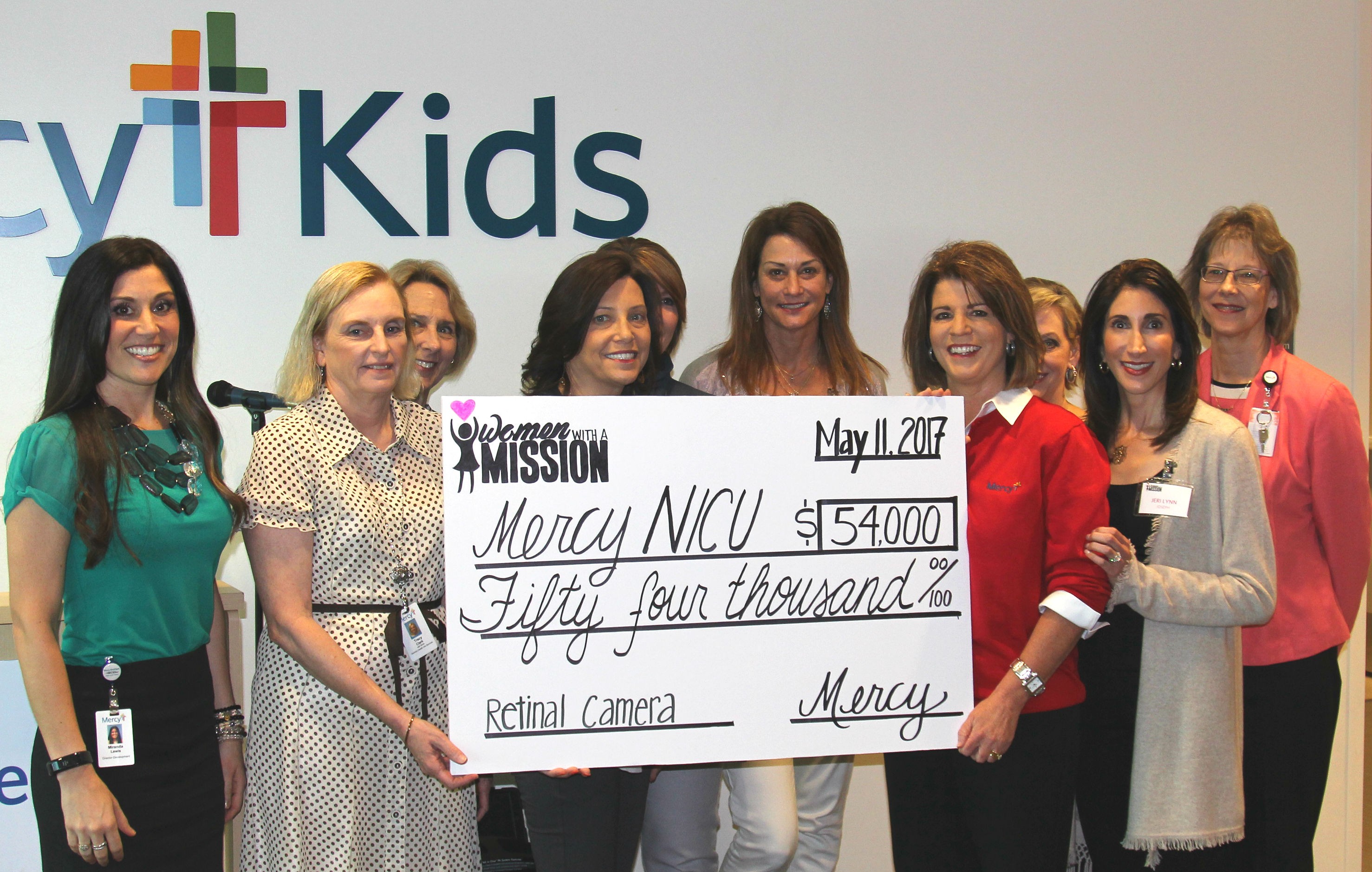 Practices
Media Contacts