May 24, 2017
Each year, Mercy Fort Smith recognizes its co-workers for their years of service and awards special recognition to five who consistently model Mercy values through their work. The recipients of the Living Our Values Service Awards are nominated by their peers for this distinguished honor.
"Our co-workers are the heart of our ministry," said Vice President of Mission Martin Schreiber.  "Walking the Mercy path involves recognizing those lighting the way. The Living Our Values and Service Awards offer us a chance to show our heartfelt gratitude to those who make such a difference every day." 
 A new award was introduced this year, the Lamplighter Award, to recognize one Mercy co-worker and one member of the Fort Smith community. In the tradition of Catherine McAuley, whose inspiration created light for the path of Mercy, the award is meant to honor those who guide others and keep them moving forward.
This year's Living Our Values Service Awards ceremony, held Thursday, May 11, at the Doubletree Hotel in Fort Smith, featured an Oscars theme complete with red carpet. These Mercy co-workers were recognized:
Paula Andrews, Palliative Care Clinic  – Presented with the Dignity award for the example she leads in cherishing each and every person she interacts with as created in the image of God.
Dr. Sean Baker, Primary Care - Cliff Drive – Presented with the Justice award for his pledge to be in right relationships with all whom he comes in contact, giving particular concern for those who are poor and marginalized.
Sherri Tickler, Mercy Fitness Center – Presented with the Service award for always seeking out and putting the needs of others before her own.
Rachel Ray, Surgical Services  – Presented with the Excellence award for striving daily to give only the best to those entrusted to her care.
Michael Thrift, Facilities – Presented with the Stewardship award for wisely using his talents, time and Mercy resources to strengthen Mercy as a ministry of the church. 
At the close of the evening, Mercy honored Deacon Greg Pair of Immaculate Conception Church with the Community Lamplighter Award, followed by the finale, presentation of the Co-Worker Lamplighter Award to Jaquetta Newton with environmental services.
In addition to the Lamplighter Award symbol and painting, Newton will receive a trip to Ireland to explore the founding of the Mercy ministry.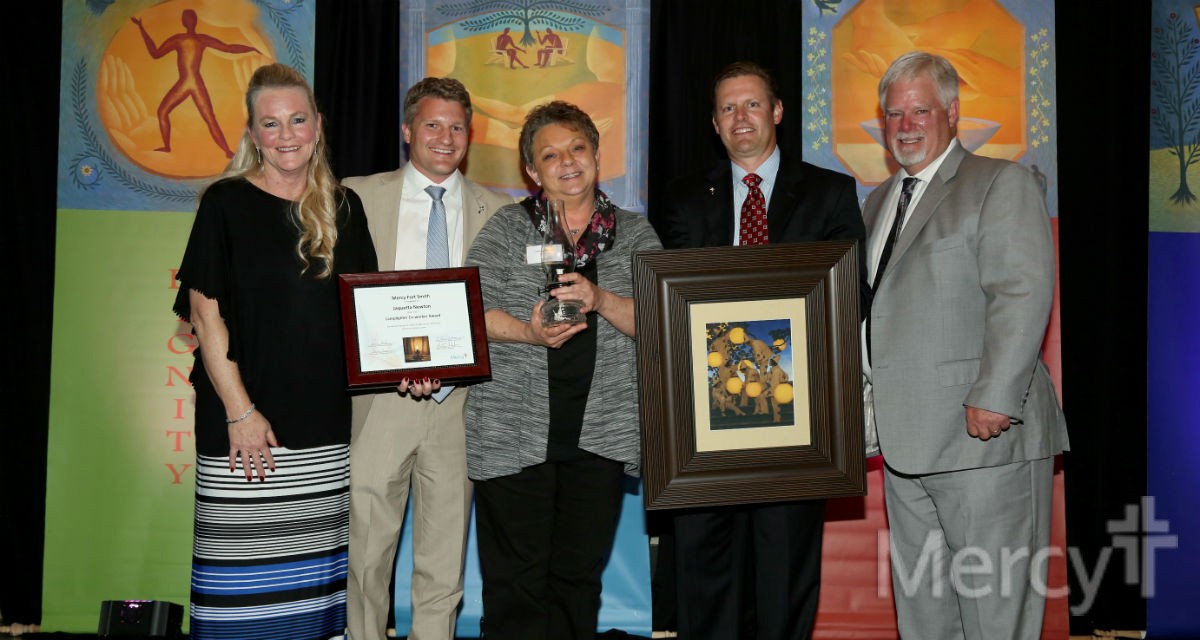 Media Contacts