June 8, 2017
Mercy and Bentonville officials and invited guests gathered Thursday morning to celebrate the beginning of construction on a clinic that will increase residents' access to primary care in southwest Bentonville.
The 14,000-square-foot primary care clinic at 4344 S.W. I St. is Mercy's second as part of a $247 million expansion plan that will add seven clinics in the region and a second tower to the Rogers hospital. The clinic will be Mercy's fifth location in Bentonville among 34 clinics total in Northwest Arkansas.
Mercy Clinic President Dr. Steve Goss said Mercy chose the location because it's an area growing in population and identified as needing more primary care providers. Mercy calls its expansion the Community Presence Plan because it's an effort to care for patients closer to home.
"But it's more than a strategy," he said. "It's how can we be present in the community where people need us most."
Mayor Bob McCaslin, a former Mercy Hospital board member, said there's no greater compliment than having a company invest millions of dollars in your community. He said the Mercy clinic will enhance other development in the area, including the city's Bentonville Community Center next door.
"Thank you for believing in Northwest Arkansas and for believing in Bentonville. Thank you, Mercy, for making this a better place to live," he said.
The I Street clinic will house six providers, including Dr. Raj Dondeti, who will move his practice from its current location at Mercy Clinic Primary Care – Regional Airport Boulevard. In addition to primary care, the clinic is expected to have specialty providers on a rotating basis.
Core Architects' design accommodates 29 examination rooms and can be expanded to add another 14 exam rooms if demand exists, Goss said.
Crossland Construction Co. will start construction this month and complete the building by early 2018.
Later this summer, Mercy plans to break ground on another clinic in north Bentonville.
The other Mercy clinics already operating in Bentonville are: Mercy Clinic Primary Care – Moberly Lane at 2900 S.E. Moberly Lane; Mercy Clinic Primary Care – J Street at 1000 S.E. 13th Court; Mercy Clinic Primary Care – Regional Airport Boulevard at 701 S.W. Regional Airport Blvd.; and Mercy Convenient Care – Highway 102 and Mercy Clinic Pediatrics at 3101 S.E. 14th St.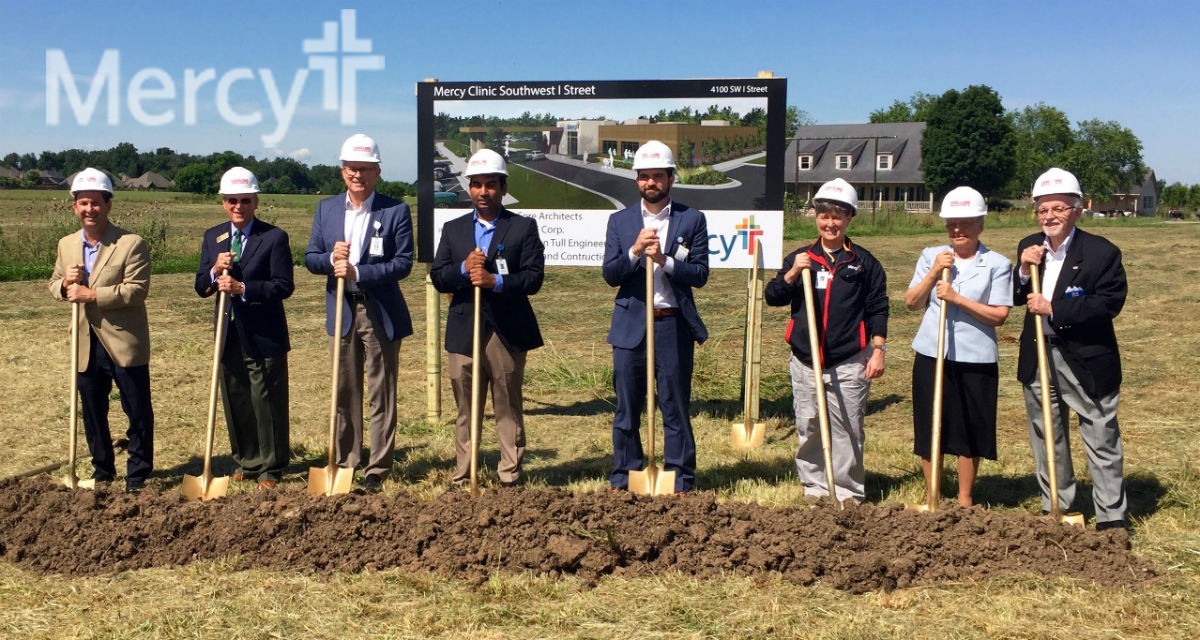 Media Contacts