June 12, 2017
At least 250 people gathered to celebrate and tour Mercy Clinic Fort Smith's newest addition, a primary care clinic at Chaffee Crossing that will also be a clinical teaching site for students from the Arkansas College of Osteopathic Medicine.
Mercy Clinic Fort Smith and the Arkansas Colleges of Health Education (ACHE) collaborated to build the 13,500-square-foot, $7.9 million clinic on property the college owns at 7003 Chad Colley Blvd. in Barling. The clinic features 28 exam rooms, laboratory, conference and office space to accommodate training requirements of the medical school's residency program.
The clinic will house eight primary care physicians, three advance practice nurses and about 30 additional co-workers. Five faculty members from the college will practice at the clinic part time.
Dr. Cole Goodman, president of Mercy Clinic Fort Smith, said the partnership between Mercy and the college -- two private, nonprofit entities -- is unique in Arkansas.
"I can't tell you what it means, being a physician, and having had the privilege to practice in this community for close to 40 years, and now being involved in this partnership where we will help teach the next generation of physicians … it's an honor for me, and I thank you," he said.
Dr. Ray Stowers, dean of the college, said Mercy has extended a hand to help give students their first clinical experience, not only at the Chaffee Crossing clinic but in other clinics throughout the Mercy system.
"This will be the students' first exposure to real, live medicine before they go out to serve their residencies. This experience will be very important," he said.
Dr. Stowers also noted the acute need for primary care in the Fort Smith area.
"In addition to serving the students, this clinic is all about the community. This is all about our patients and offering that care. This clinic serves as a reminder of our mission to provide primary care and serve the underserved," he said.
The college welcomes its first class of about 150 students for orientation on July 31, and classes start a week later.
Dr. Sean Baker, chair of primary care services for Mercy Clinic Fort Smith, said the support of the community will make all the difference in the clinic's and the college's success. There are still many challenges ahead, he said.
"Soon, these students will go out all over the nation to train in their residencies, and they will represent Fort Smith," he said, addressing those gathered. "What you have partnered to help us achieve will reach people all around the world. I want us to think about that. It's huge."
Mercy now operates 49 clinic locations in Fort Smith and surrounding communities in Arkansas and Oklahoma.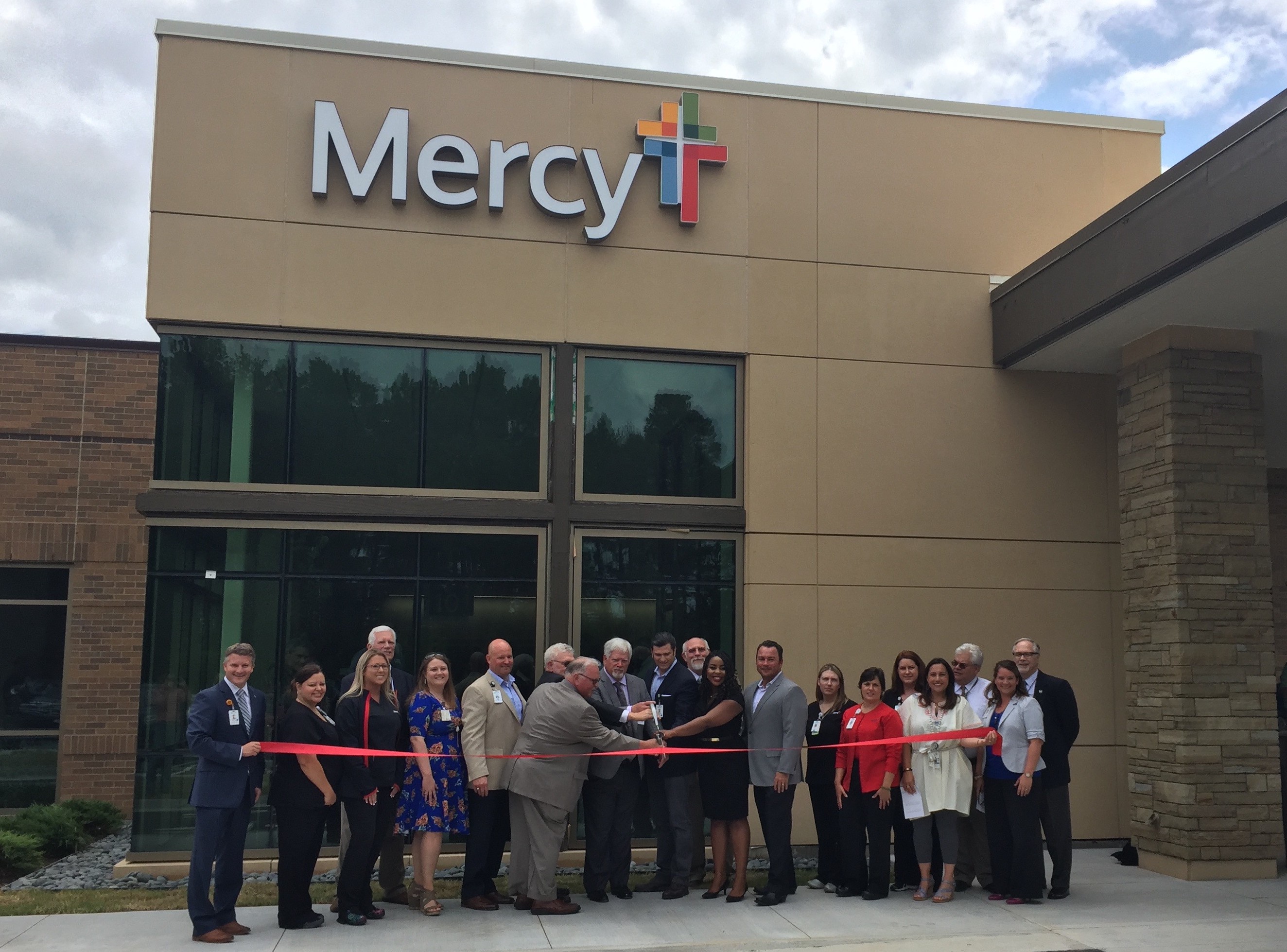 Media Contacts