June 13, 2017
Wendy Calahan, golfer and Mercy Cancer Care Unit of Hope nurse, summed up the day best – "Good people and good times for a good cause. You can't beat that!"
Twenty four teams participated in the second annual Mercy Health Foundation Golf Classic held at Woodland Hills Golf Course on June 10. Organizers predict net funds to exceed the $13,000 mark.
"We are grateful to the participants, our huge list of sponsors, golf course employees and our Mercy volunteers who came together to support this terrific fundraiser for the Mercy Health Foundation Fort Scott," said Tina Rockhold, foundation executive director and community relations manager.
The idea to host a golf tournament originated with a few Mercy co-workers in December 2015. Enthusiasm grew once it was announced that the foundation supported the fundraiser and the event's proceeds would help fund equipment purchases and programs at the hospital.
Proceeds from 2016 Mercy Golf Classic were paired with a donation by the Mercy Health Foundation to purchase and install the HydroWorx 300 underwater treadmill used for aquatic therapy in Mercy Health for Life. This year's proceeds will be utilized for future needs at the hospital.
The Mercy Golf Classic 2018 date is already on the books. Save the date - Saturday, June 9.
Event results:
1st Flight Winners
1st Place ($300) with a score of 53 – John Embry team
2nd Place ($200) with a score of 53 – Brandon Boyd team
3rd Place ($100) with a score of 55 – Mark Gilmore team
2nd Flight Winners
1st Place ($300) with a score of 59 – Jeff Armstrong team
2nd Place ($200) with a score of 61 – Tanner Beckham team
3rd Place ($100) with a score of 61 – Cliff Yarick team
3rd Flight Winners
1st Place ($300) with a score of 64 – John Crain team
2nd Place ($200) with a score of 64 – Ryan Collier team
3rd Place ($100) with a score of 65 – Beth Nuss team
Special Events
Longest Putt Made (1 dozen Titleist Pro V1 golf balls) – Joe Tucker
Men's Longest Drive (1 dozen Titleist Pro V1 golf balls) – Matt Sanders
Women's Longest Drive (1 dozen Titleist Pro V1 golf balls) – Rhonda Hoener
Closest to Pin (1 dozen Titleist Pro V1 golf balls) – Kirk Sharp
Closest to the Line (La Hacienda gift certificate) - Griffen Locke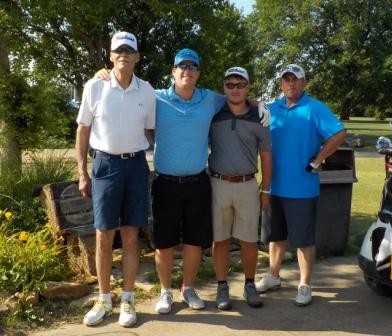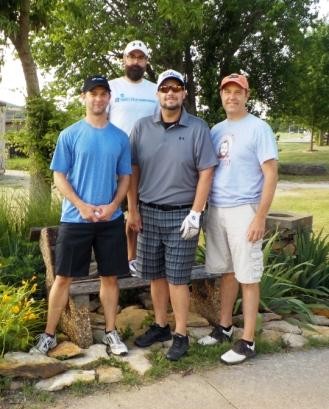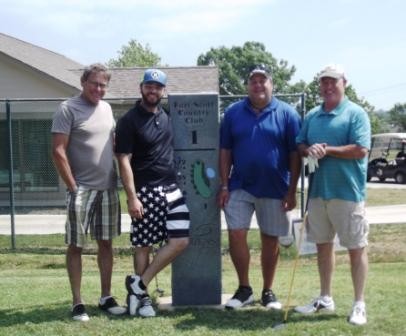 Media Contacts