June 13, 2017
It's not the first time Lynn Britton, Mercy's president and CEO, has been recognized for his innovative, forward-thinking leadership. But beyond a can-do spirit in a challenging national health care environment, Britton also leads with a collaborative, kindhearted and compassionate spirit.
Together, those visionary qualities were applauded by Catholic Health Association (CHA) as he was presented this week with the Sister Concilia Moran Award. First awarded in 1992, the award, named for Sister Mary Concilia Moran, a Sister of Mercy, is presented annually to an individual in Catholic health care who has exhibited creativity and breakthrough thinking that advances Catholic health care and the ministry.
"The award draws critical attention to the innovative ideas and achievements by which these leaders have taken Catholic health care in new directions," according to CHA.
Sister Moran, who was the first post-Vatican II superior of the Sisters of Mercy, was like many Sisters of Mercy; she was "an agent of change, a shaper of dreams, and an enabler of persons."
In an in-depth profile of Britton's contributions, CHA gives a nod to the many ways in which Britton has led Catholic health care. For a detailed look, read on. For more information on the award, click here.
In addition, here's a snapshot of how Britton has led Catholic health care to new heights: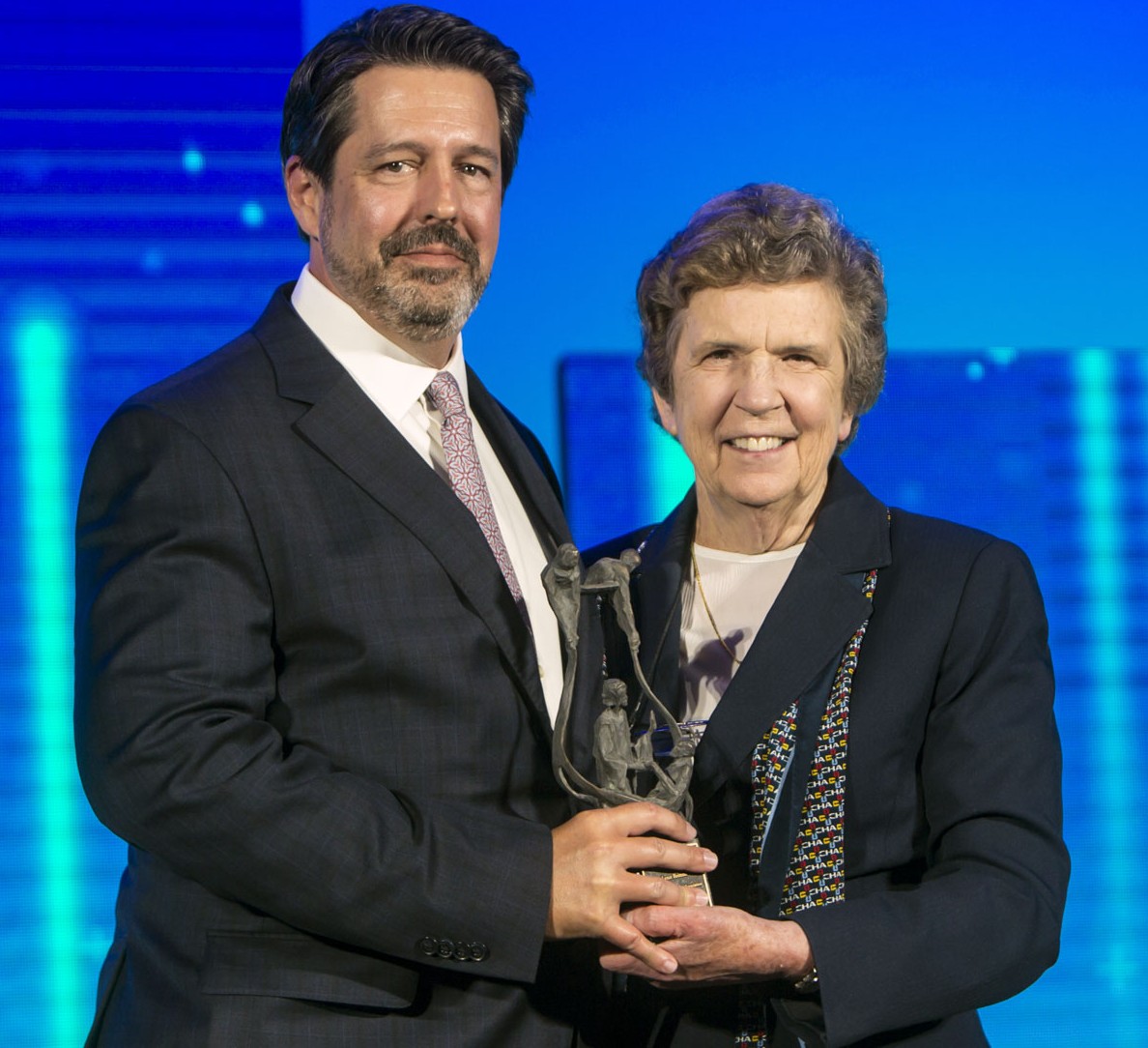 Lynn Britton in the News
Mercy, named one of the top five large U.S. health systems in 2017 by Truven, an IBM Watson Health company, serves millions annually. Mercy includes 44 acute care and specialty (heart, children's, orthopedic and rehab) hospitals, more than 700 physician practices and outpatient facilities, 40,000 co-workers and more than 2,000 Mercy Clinic physicians in Arkansas, Kansas, Missouri and Oklahoma. Mercy also has outreach ministries in Arkansas, Louisiana, Mississippi and Texas. 
Media Contacts