June 15, 2017
The Community Council of St. Charles recently honored Mercy with its Community Builder Award. The award is given to individuals and/or organizations who work together with community partners to meet community needs and create solutions that improve the lives of fragile individuals and families. 
"It's an honor to be recognized for work we do that truly supports the Mercy mission," said Don Kalicak, vice president of business development and planning for Mercy's eastern Missouri region. "As we've expanded into the St. Charles area and beyond, we've been welcomed and want to return that by supporting other organizations that are doing great things in the community."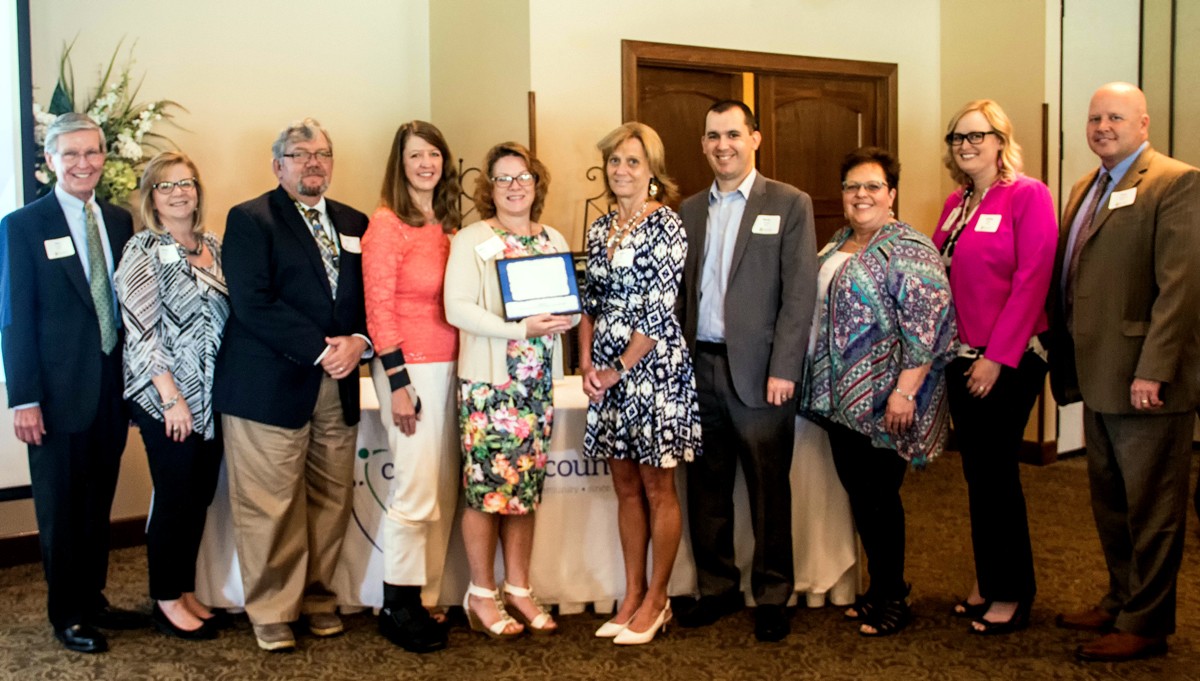 Mercy is involved with several organizations in the St. Charles County area including Neighbor Helping Neighbor Coalition, The Sparrow's Nest Maternity Home, Continuum of Care, Community Council's yearly summit, St. Joachim and Anne Care Service, local Adopt-a-School programs, our local St. Charles County United Way, The Child Center, Youth-in-Need, Boys and Girls Club and the CCRB Shower of Love Program. 
In addition, co-workers John Martin, Kim Martin, Beth Gray and Kevin LeGrand facilitated department fundraisers for holiday adopt-a-family at Monroe Elementary and for the CCRB Shower of Love. 
Media Contacts