June 27, 2017
ST. LOUIS – Cynthia Mercer has been named president of Mercy Health Foundation, in addition to her role as Mercy's chief administrative officer. Mercer has served as interim president of the foundation for the past year, and she will add this new role to her current responsibilities.
Since joining Mercy in 2011, Mercer has provided executive leadership for multiple initiatives and areas of service, including human resources, government relations, administration and philanthropy.
"Cynthia brings energy and enthusiasm to everything she does, and she has a passion for supporting our communities and co-workers," said Lynn Britton, president and CEO of Mercy. "As interim president for Mercy's foundation, she led a team that raised more philanthropic support for Mercy than ever before, enabling us to fund needed services, acquire new technology and build new facilities to better serve our communities."
Mercer will work closely with Mercy's foundation boards, leaders and staff to further grow and steward Mercy's philanthropy program.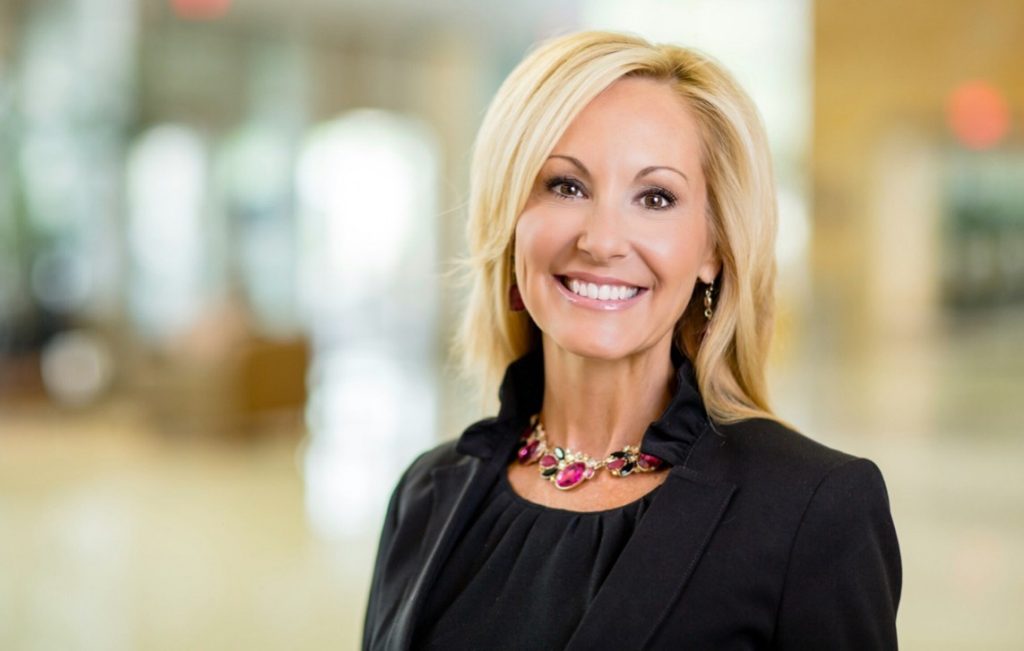 Cynthia Mercer, president of Mercy Health Foundation and Mercy's chief administrative officer.
"Over the past year I've had the opportunity to meet donors across Mercy and personally witness the impact their passion makes in our communities," said Mercer. "It is an incredible blessing to help connect the generosity of so many with Mercy's mission to extend compassionate care to the poor and underserved."
Mercer has more than 25 years of business and human resources experience. Prior to joining Mercy, she served as an executive for Ameristar Casinos, The Cheesecake Factory restaurants and Oakwood Worldwide. She has a master's degree in business administration from the University of Phoenix and a bachelor's degree in broadcasting and film from the University of Central Missouri in Warrensburg, Missouri.
In addition to her contributions to Mercy, Mercer serves on the foundation board for the University of Central Missouri, on the advisory board of Western Governors University-Missouri and on the executive advisory board for the University of Phoenix Center for Healthcare Research. She holds a Senior Professional in Human Resources designation from the Society of Human Resource Management and was honored to be named one of St. Louis' "Most Influential Business Women" in 2014. 
Mercy, named one of the top five large U.S. health systems in 2017 by Truven, an IBM Watson Health company, serves millions annually. Mercy includes 44 acute care and specialty (heart, children's, orthopedic and rehab) hospitals, more than 700 physician practices and outpatient facilities, 40,000 co-workers and more than 2,000 Mercy Clinic physicians in Arkansas, Kansas, Missouri and Oklahoma. Mercy also has outreach ministries in Arkansas, Louisiana, Mississippi and Texas. 
Media Contacts
Bethany Pope
St. Louis, St. Charles, St. Louis - South, Troy, Festus