June 27, 2017
For more than half a century, Dr. Larry Marti has left a major mark on medicine from coast to coast. In July, the longtime Mercy doctor closes out his latest chapter: 40 years of seeing patients in the Ozarks.
"It's definitely bittersweet," said the orthopedic surgeon. "I've had a great run at Mercy Rolla, and I've loved getting to know my patients, but it really was time to retire."
Friends and colleagues recently celebrated and bid farewell to Dr. Marti, just weeks after he received a 50-year service award from the Missouri State Medical Association. This fall, the University of Missouri School of Medicine will also recognize the alum's half-century of practicing medicine.
"Over the years, I've been pretty busy," said Dr. Marti, who hit the ground running almost immediately after his first internship in 1967. "I was among 42 interns at K.C. General Hospital, and we all were drafted into the Army. I had three days to get to San Antonio, so I hitchhiked the whole way."
After basic training and a stint in Korea during the Vietnam War, Dr. Marti's interest in orthopedics grew. He trained at Fitzsimons Army Medical Center, Mayo Clinic and the University of Colorado before being promoted to Lieutenant Colonel in the Army.
"I helped open Walter Reed National Military Medical Center in the '70s under President Jimmy Carter," Dr. Marti said. "I was honored to serve as assistant chief of orthopedics during a time when the program was just beginning to grow in the United States."
During his time in Washington, D.C., Dr. Marti didn't just work for the president – he was an acquaintance. "President Carter was my Sunday school teacher, and his kids ran around with ours," Dr. Marti recalls. "My wife Pat and I look back and think, 'wow, what a time!'" He returned to a private practice in Rolla soon after; he merged with Mercy in 1994.
Today, Dr. Marti and his wife of 58 years spend a lot of time with their five children, 26 grandchildren and 16 great-grandchildren. Each year, they invite everyone to roll up their sleeves at the family blueberry patch, and then enjoy the fruits of their labor. "I wanted to teach them the value of honest work," Dr. Marti said.
That hard work and dedication mirrors his half-century in medicine, and it's advice he shares with a new generation of physicians.
"Always put others first," Dr. Marti said. "I can credit my success to that – building family and community. Never, ever give up. And never think of yourself as number one. Life will turn out great if you do just that."
In his new chapter of life, Dr. Marti plans to travel more and fly his plane around the Ozarks.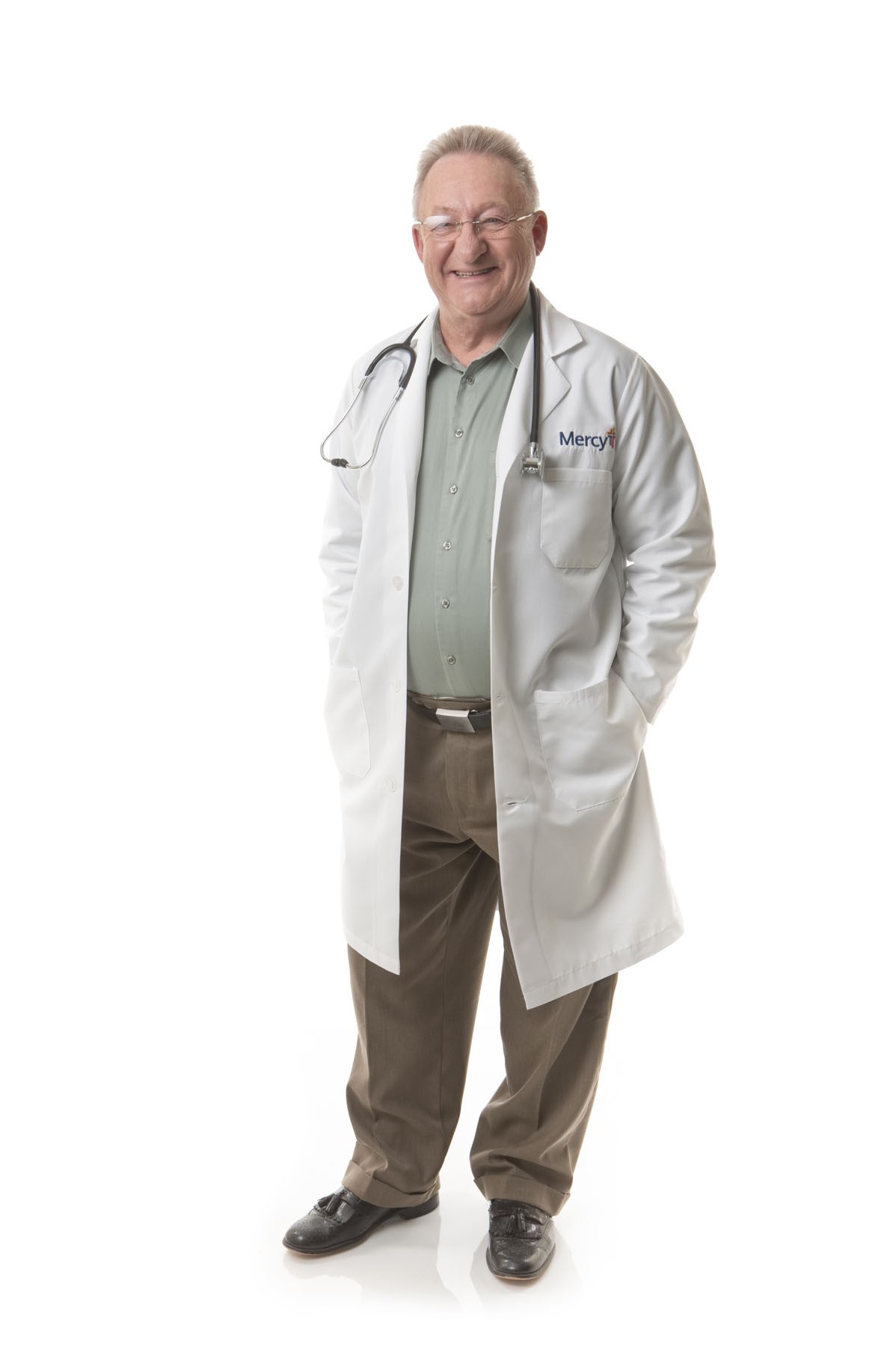 Media Contacts
Sonya Kullmann
Berryville, Branson, Cassville, Lebanon, Mountain View, Rolla, Springfield, Aurora