July 8, 2018
Hundreds of families in Phelps County will have less of a burden on their budgets this back-to-school season. Mercy's annual Back to School Fair is returning on August 8.
"Each year, we provide free school supplies to more than 700 local students, from kindergarten all the way through high school," said Tricia Knapp, Mercy Clinic Rolla practice manager. "The turnout was incredible, and it made us proud to know we made a difference."
Once again this year, parents are encouraged to stop by the Lion's Den, located at 1061 S. Bishop Ave., from 1 to 5:30 p.m. on Wednesday, Aug. 8. Back-to-school supplies and services will be provided, free of charge, as long as the student is present.
"Mercy co-workers raise money all year to make this possible, and we also receive private donations," Knapp said. "It's such a blessing to be able to provide this service."
The event, intended for low-income or at-risk families, will include more than 20 vendors. There will be health checks like height, weight and blood pressure, as well as vision screenings. Children must be accompanied by a parent or guardian; please bring immunization records for review.
For more information, call 573-458-6363.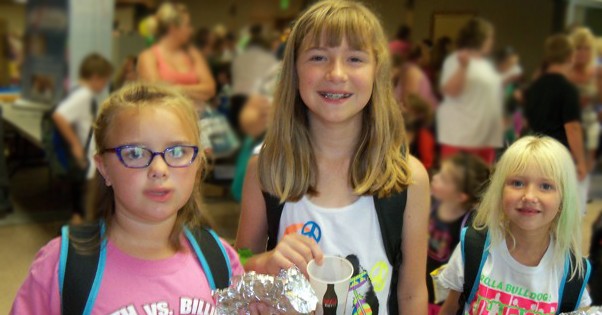 Mercy Springfield Communities is comprised of Mercy Hospital Springfield, an 866-bed referral center; an orthopedic hospital; a rehab hospital; a children's hospital; five regional hospitals in Lebanon, Aurora, Cassville, Mountain View, Missouri and Berryville, Arkansas; and Mercy Clinic, a physician clinic with nearly 700 doctors and locations throughout the region. It is part of Mercy, named one of the top five large U.S. health systems in 2017 by Truven, an IBM Watson Health company. Mercy serves millions annually and includes 44 acute care and specialty (heart, children's, orthopedic and rehab) hospitals, more than 700 physician practices and outpatient facilities, 40,000 co-workers and more than 2,000 Mercy Clinic physicians in Arkansas, Kansas, Missouri and Oklahoma. Mercy also has outreach ministries in Arkansas, Louisiana, Mississippi and Texas. 
Media Contacts
Sonya Kullmann
Berryville, Branson, Cassville, Lebanon, Mountain View, Rolla, Springfield, Aurora